Come join the club! The Beard Club is back with a brand-new design! Accompanied by a brand-new website that will streamline the process for Beard Club shoppers, the company rolled out a new Beard Club Rewards program that provides members with savings and deals on the best grooming products on the market.
The best thing is that every new customer is automatically enrolled in the Beard Club Rewards program following their first purchase. All Beard Club Rewards members will save 15% or more every month when they subscribe to a product or kit, and they'll also receive additional benefits including free domestic shipping with orders over $30, birthday and anniversary gifts, discounts on upcoming orders, first access to new products, spontaneous free product, and more.
The Beard Club has made beard growth even more personal with the creation of new specialized Beard Club Kits. Beard kits are preconfigured product bundles designed to address any beard growth goals, no matter the stage. Kits are available in "Club," "Deluxe," and "Premium" configurations to address any budget and beard growth or grooming goal. Current Beard Club customers who want to keep their current subsciption packages will see zero change in their monthly bills.
As if all this wasn't exciting enough, just in time for November, the Beard Club has entered into a partnership with No-Shave November, a web-based, non-profit organization devoted to increasing cancer awareness and raising funds to support cancer prevention, research and education. For the entire month of November, the Beard Club will highlight the works of the No-Shave November organization to increase its success as well as provide members with added incentives to join the Beard Club. New customers to the Beard Club can use the code "NoShaveNovember" to receive an additional 10% off their first kit.
The Beard Club is the perfect holiday gift for the bearded man in your life! We suggest that everyone who wants to grow a beard join the Beard Club and heed their new tagline: Don't Grow it Alone! For more information, visit the official Beard Club website.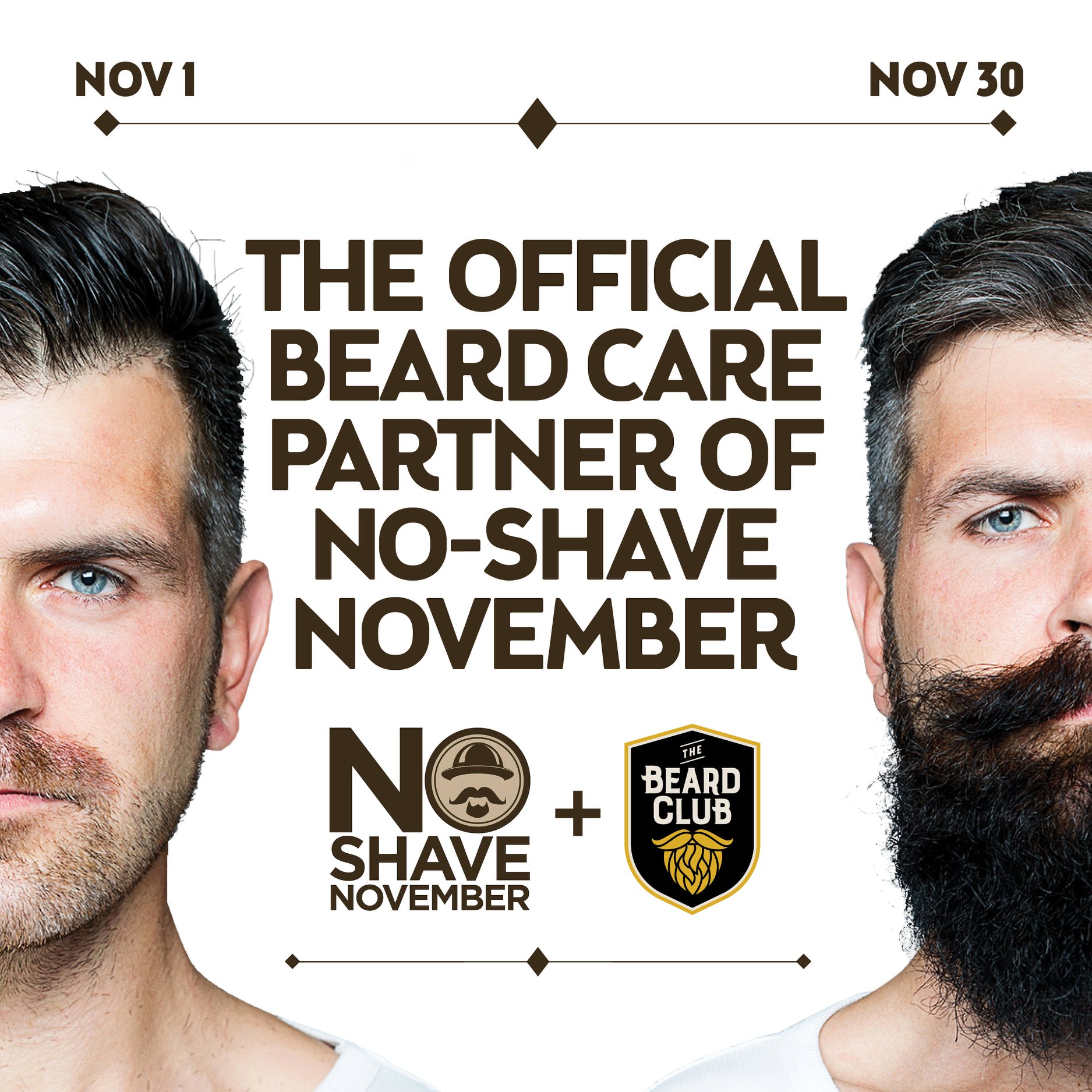 Disclosure: This is a sponsored post.