My kids may not be attending in-person camp this summer, but that hasn't stopped them from engaging in a wealth of entertaining and enriching pursuits, including a variety of online classes and camps that have proven to be total game changers during a summer that is unlike anything any of us could have imagined. From musical theater to debate to cooking to outer space and more, both kids have found a way to pursue their passions regardless of the circumstances, and I've been duly impressed with their flexibility as well as the quality of online programming in which they've engaged. Not surprisingly, the program that's been the biggest hit with my 8-year-old son Ben is the Roblox Game Design: Make Your Own Obby virtual tech camp that he took through iDTech a couple weeks back. Ben has been obsessed with Roblox for the better part of a year, and the social nature of the game has been a huge help in allowing him to keep in touch with his school friends during this time of physical separation. Given his affinity for all things Roblox, you can imagine Ben's delight when he learned that there was an online camp dedicated to helping kids learn how to design their own Obby in Roblox Studio, and he couldn't wait to log on for his first session of this incredibly impressive virtual tech camp.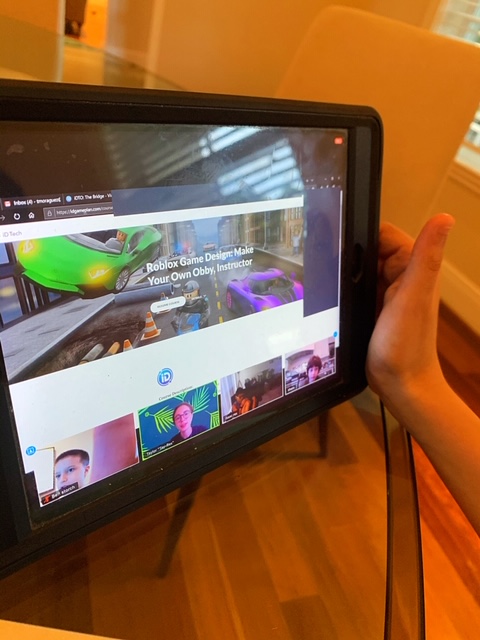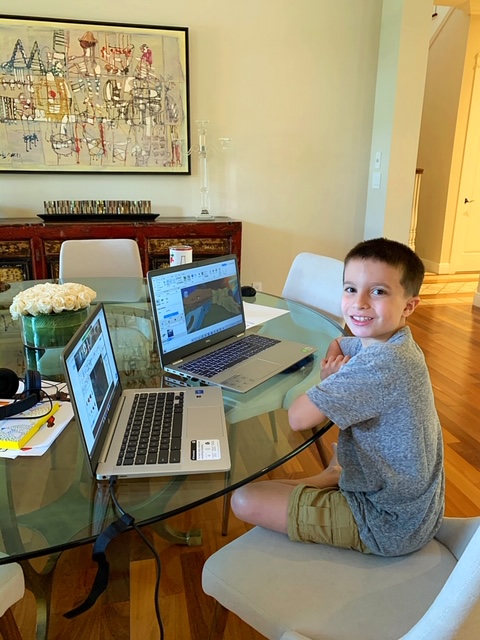 In case you're not already familiar with iDTech's virtual camps, here's a primer: iDTech's STEM-based virtual tech camps offer kids and teens ages 7-19 the highest quality remote instruction via structured, weeklong sessions that include 2 hours of live instruction and peer collaboration plus 2 hours of self-paced project development per day over five consecutive days. With a maximum of five students per instructor, and curriculum offerings including Python, Java, Minecraft, Roblox, Adobe, 3D modeling, and more, iDTech virtual tech camps are the perfect way to engage and inspire kids as they build skills and confidence in the increasingly important world of tech and coding.
I wasn't quite sure how Ben would take to the iDTech format, as the previous online camps in which he'd participated were either through private groups we'd formed with friends or through his school, meaning that he knew all the other participants, so I was curious as to whether and how he'd engage in a group where he knew neither the other kids nor the instructor. As it turns out, I needn't have worried at all, as, right from the get-go, Ben's iDTech instructor, Taylor (aka "Tay-rex" as she told the kids they could call her), had Ben and the 3 other boys in his online group completely engaged and immersed in all things Roblox Studio. Taylor gave the boys a primer as to how the week would work before jumping right in to the mechanics of Roblox Studio, an immersive game engine that allows Roblox fans to design their own obstacle course and game that they can publish to the Roblox website. By the end of the first 2-hour session, Ben was beaming with pride and excitement as he showed me what he'd designed, and he eagerly spent the next two hours building on what he'd learned during camp.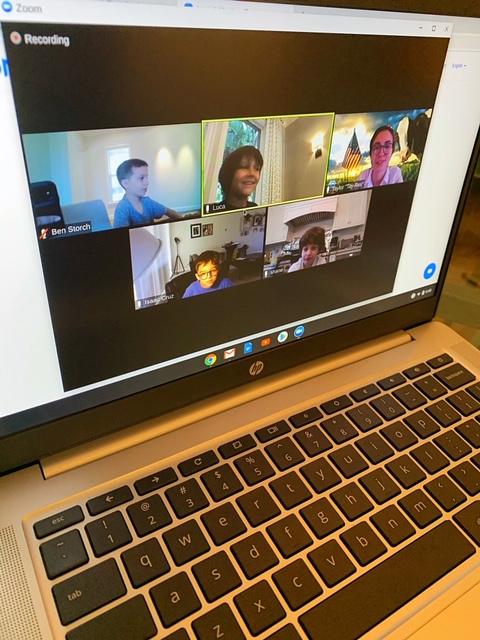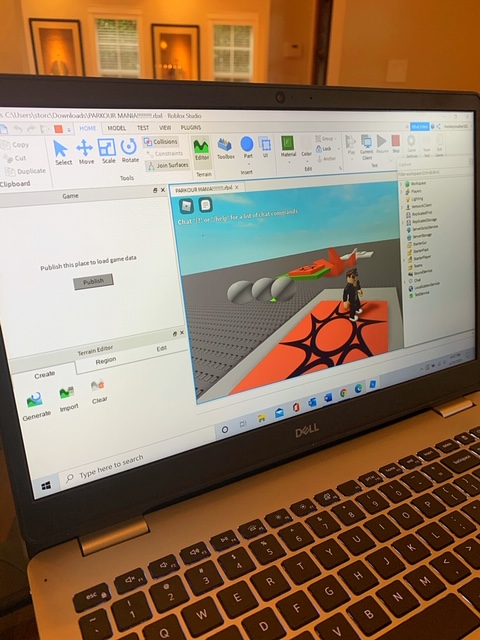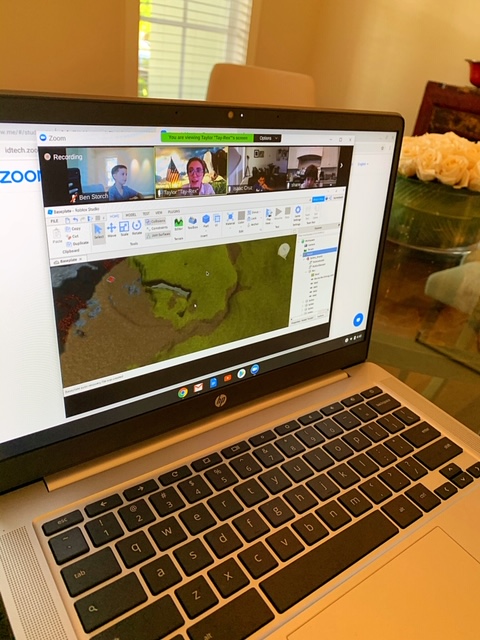 Over the course of five short days, Ben had an absolute blast creating a series of Roblox Obby games and obstacle courses, each day building on what he'd learned in the previous session as Taylor walked him and the other campers through even more design elements and Roblox Studio capabilities. The intimate nature of the group, coupled with Taylor's knowledge and enthusiasm, made for an ideal learning environment filled with personal interactions and individualized feedback, and Ben emerged from each session eager to share with me everything that he'd learned before sitting down to continue with his designs. He even made an Obby featuring one of his favorite subjects - Star Wars! Ben was beyond thrilled when he was able to publish his Obby game to the Roblox website so that other Roblox fans could play it, and I couldn't believe how adept he became at video game design after just one week of camp. I'll confess that I'd never really paid much attention to what Roblox was all about prior to Ben taking this camp, and had always thought he was just playing a mindless video game, but as it turns out the Roblox format is actually far more complex and STEM-focused than I'd imagined. Given how important tech is in our current world, as well as the role it will no doubt play in Ben's future, I'm thrilled that the iDTech virtual camp not only allowed him to pursue his interest in Roblox but has also inspired his interest in coding. Indeed, Ben's week of Roblox design was a hands-down highlight of his summer thus far, and he's already asking to take another iDTech virtual camp so that he can engage in even more STEM-based learning and fun.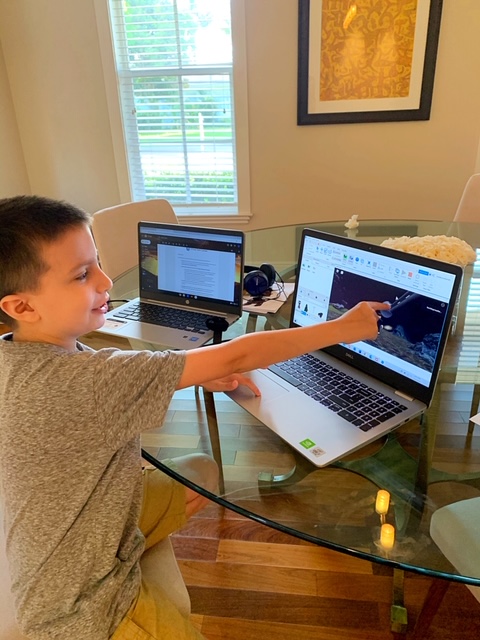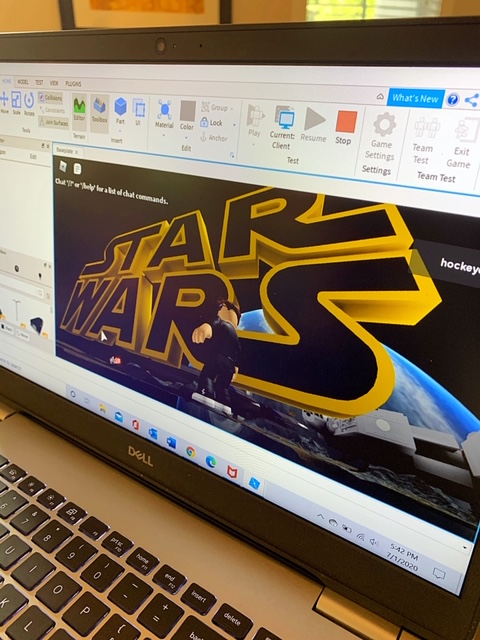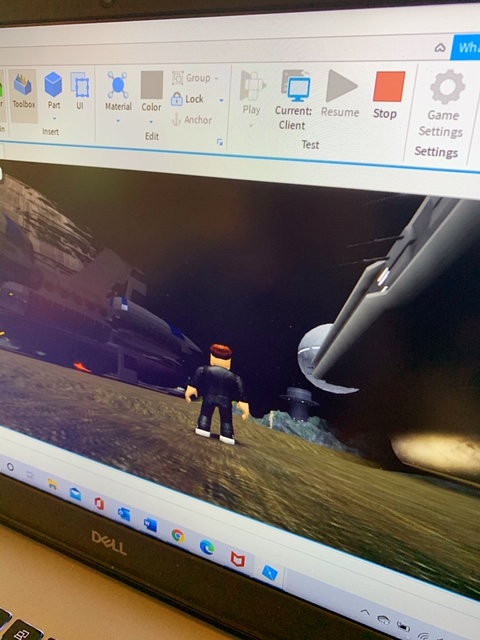 Fortunately for Ben iDTech offers an array of virtual camps covering all sorts of topics, including: Minecraft World Designer (ages 7-9); Scratch Game Design with Visual Coding (ages 7-9); Roblox Coding & Monetization (ages 10-12); Minecraft Adventure Design (ages 10-12): Adobe: Make a YouTube Channel with Animation & Storytelling (ages 10-12); Minecraft Modding with Java Coding (ages 10-12); Coding Games with JavaScript (ages 10-12); Python Coding and Intro to Machine Learning (ages 13-19); 3D Game Development and Level Design (ages 13-19); and more. I'm particularly fond of the fact that, in addition to small class sizes, iDTech's virtual tech camps are leveled by narrow age ranges, so that the subject and content can be specifically tailored to that particular group.
All told, our experience with iDTech's virtual camp was a smashing success, and I see many more iDTech experiences in our future this summer and beyond. For more information or to book your own iDTech virtual camp experience, visit the iDTech website. DISCOUNT ALERT! Save $125 on an iDTech virtual tech camp when you register at this link and enter the code MONICA125.
Disclosure: This is a sponsored post for which I received compensation. The opinions expressed herein are, as always, entirely my own.