It's hard to believe that summer is coming to a close and that my kids will be returning to school next week, with my son going in person five days a week and my daughter on a hybrid schedule. Time really does have a way of both standing still and flying by at the same time, particularly when you're in the midst of a global pandemic. I'll confess that all the uncertainty regarding how this school year will play out has my stomach tied in knots, as I worry whether we're making the right decisions for our kids and family and whether others in our community will exercise the necessary caution to keep all of our kids and teachers safe. All this anxiety has taken its toll on my mental and physical health, and I find myself spending the better part of each day worrying about what's to come and have had many a sleepless night as my mind races through the evening. Given the increased anxiety I've been experiencing, I was thrilled to learn about Elixinol's Stress Less and Good Night capsules, which harness the power of cannabinoids to naturally deliver relief from the stress, restlessness, and general out-of-sorts feelings many parents are experiencing during these unprecedented times. Made with high-potency, non-GMO organic hemp, Elixinol CBD Capsules are blended with unique ingredients to target specific solutions and provide just the right dose of CBD every time.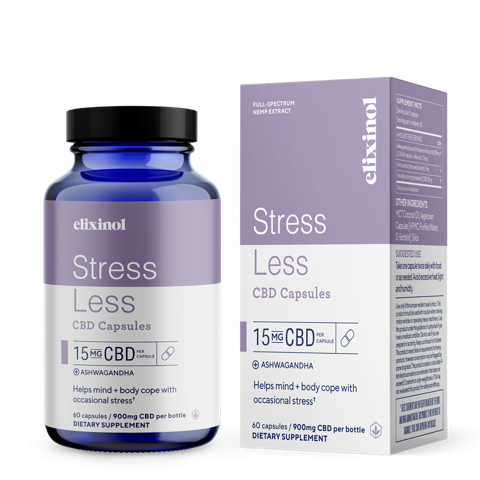 Designed to help the mind and body cope with occasional stress, Elixinol's Stress Less CBD Capsules utilize full-spectrum CBD and Ashwagandha to promote vitality and a balanced mood, two goals which I can more than get behind. And for those nights when sleep seems a distant possibility, Elixinol's Good Night CBD Capsules combine full spectrum CBD oil and low-dose melatonin (2mg) to help you achieve the deep sleep your body needs to rest, recover, and recharge. I'm a terrible sleeper even in the best of times, so I will take all the help I can get in this department! As an added bonus, Elixinol CBD capsules are 100% vegan, cruelty-free, and free of any synthetic colors and fragrances. It's also comforting to know that Elixinol has put together a stellar team with expertise on extraction, processing, growing and formulating cannabinoid products, as well as a collection of outside experts providing insight on how cannabinoids work in our bodies and can improve quality of life. From medical doctors to research scientists to veterinarians, Elixinol's collective team has more knowledge of hemp, cannabinoid and the endocannabinoid system than anyone else in the world.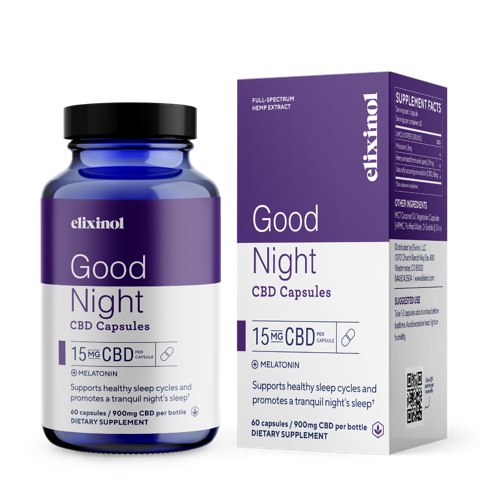 Needless to say, I'm excited to incorporate Elixinol CBD into my daily routine this back-to-school season, and I'm looking forward to worrying less and sleeping more, which will allow me to focus on making the best of what I can control during these uncertain times. DEAL ALERT! As an added treat for the Macaroni Kid Manhattan East Side community, Elixinol is offering 25% off your first oder (excluding bundles) when you use the code Mackid25. For more information or to purchase Elixinol's full range of CBD products, visit www.elixinol.com.
Disclosure: This is a sponsored post for which I received compensation. The opinions expressed herein are, as always, entirely my own.