Does your kid want to be a ninja warrior? New York City Ninja Academy offers unique and fun physical activity classes for kids. It's the first-ever dedicated ninja warrior obstacle training facility in New York City, set to open on November 1, 2020 in Manhattan at 625 West 55th Street.
Kids need exercise! Just like adults, kids require about an hour of physical activity every day to stay healthy and fit. But on a normal day, it's a major challenge to motivate kids to exercise on their own, let alone in the midst of a pandemic, when the options are limited. But every kid wants to be a ninja warrior, just like those on NBC's popular television show, American Ninja Warrior.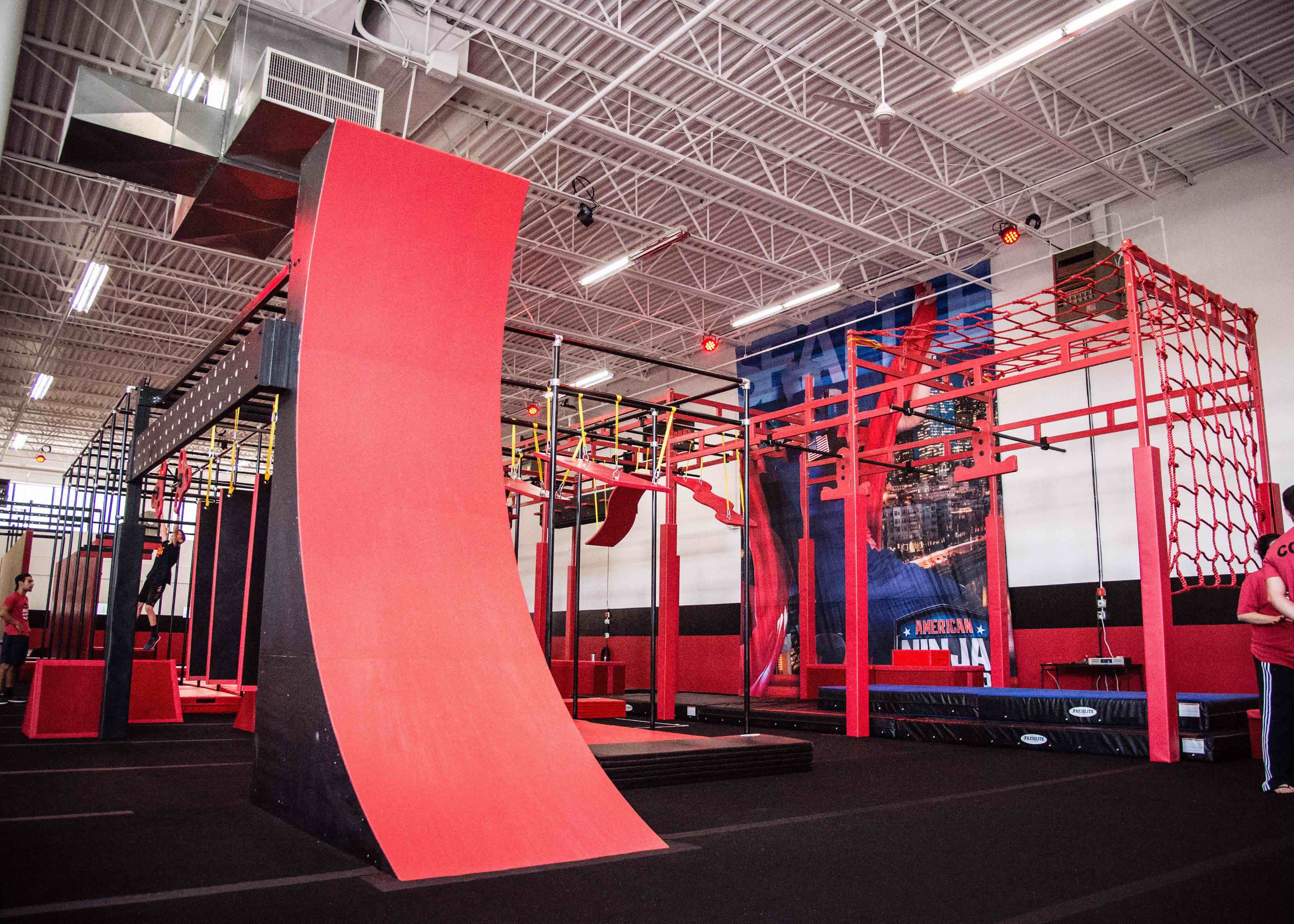 New York City Ninja Academy offers after-school classes for any skill level. Besides being the most fun that kids can have exercising, the Ninja Academy promotes discipline, focus, and behavioral development. Ninja training fosters kids' growth and improvement, all while they're having the time of their lives. Ninjas 5 to 14 years old are separated by age group for training. Lessons are taught by certified ninja coaches, some of whom have been featured on the show, American Ninja Warrior, which currently is in its 12th season on NBC (Monday nights at 8pm). Some of the students have even competed in American Ninja Warrior Junior.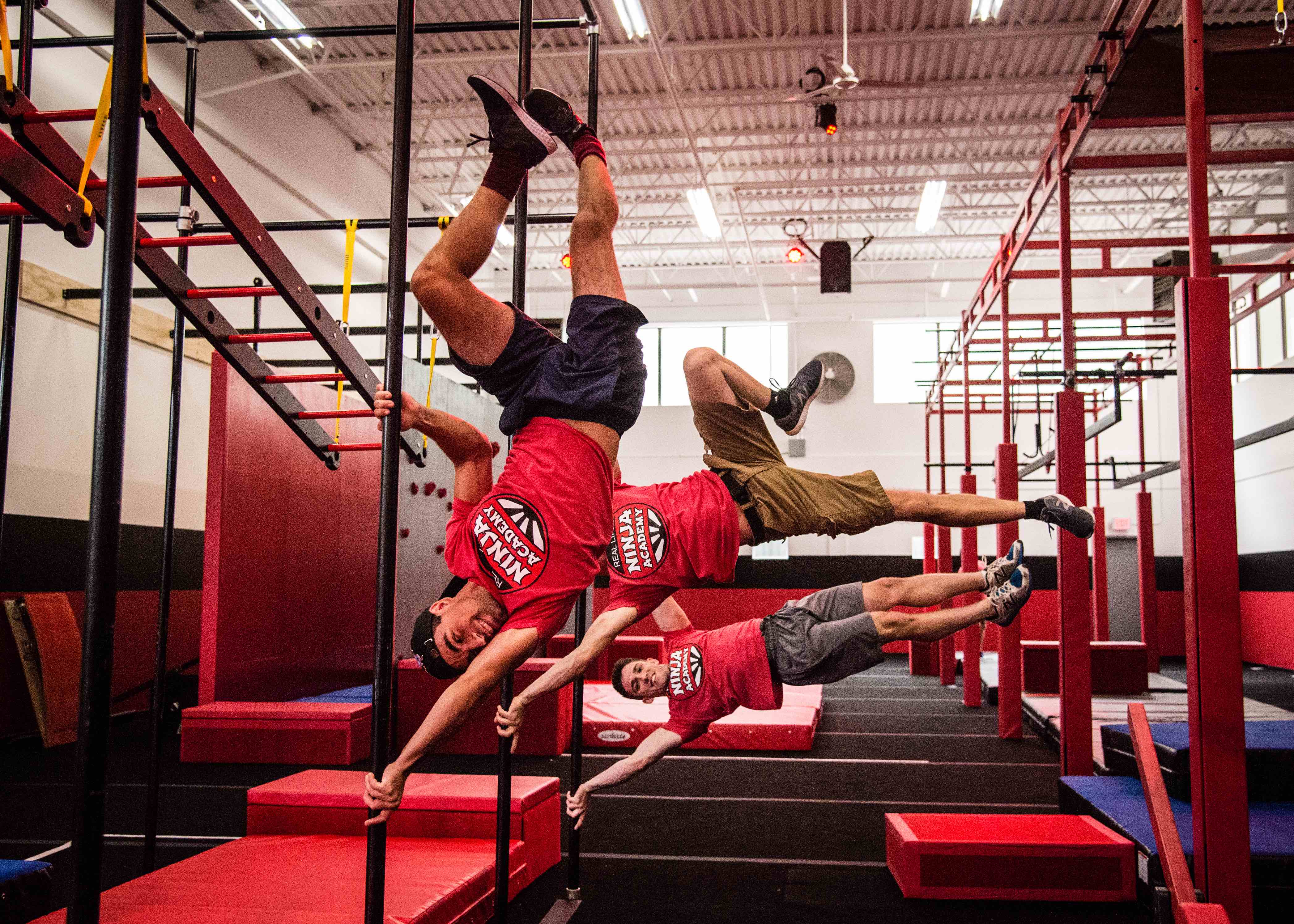 The program teaches participants how to overcome uniquely designed ninja warrior obstacles by analyzing, approaching, and conquering obstacles one by one, mimicking the movement and strategy of those on the show. Ninjas will learn new skills and techniques for climbing, swinging, agility, balance, and strength. Those new skills are then applied to master various obstacles with increasing difficulty. Participants will eventually learn to conquer an entire obstacle course, and hit the buzzer atop the famous warped wall! Ninja warrior training is a thrilling physical and mental challenge for all skills levels and an innovative approach to setting, achieving, and surpassing personal goals.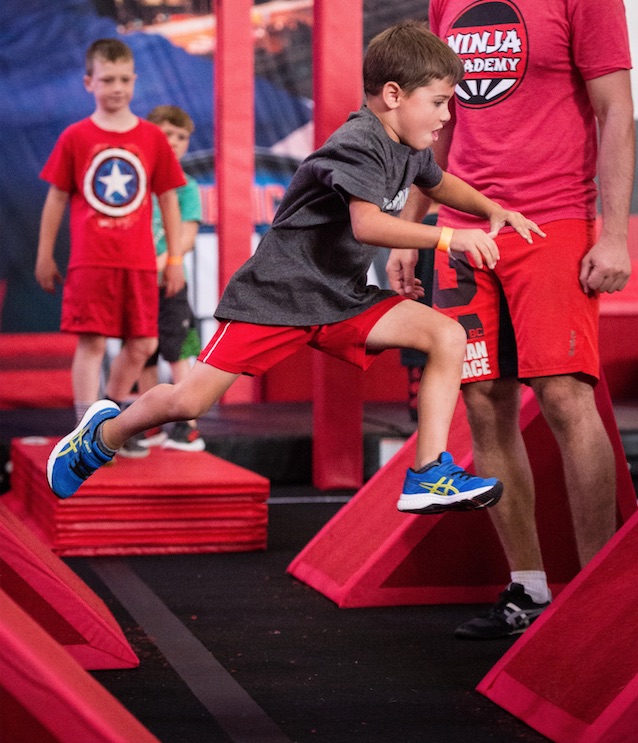 The many benefits of ninja warrior training include:
Strength - Some ninja obstacles require upper body and grip strength, and kids improve very quickly.
Agility - Kids learn to have quick feet as they speed through obstacles with the coaches' guidance, and plenty of big mats to cushion any falls.
Balance - Some obstacles must be taken slow and steady to improve balance, coordination, and attention. It takes slowing down, breathing, and concentrating through the balance obstacles, which benefits kids' ability to focus.
Flexibility - Classes require stretching during warm up and cool down to improve flexibility and posture.
Confidence - Kids gain confidence as they master each obstacle, increase their skill level, and become ready to take on the next progression. There is no better feeling than hitting the buzzer at the end of a course, complete with exciting sound effects and lights!
New friendships - The ninja warrior community of athletes is known to be a supportive, unified, and safe environment. Although it's an individual sport, even in competition ninjas encourage and root for each other, and ninjas make life-long friendships.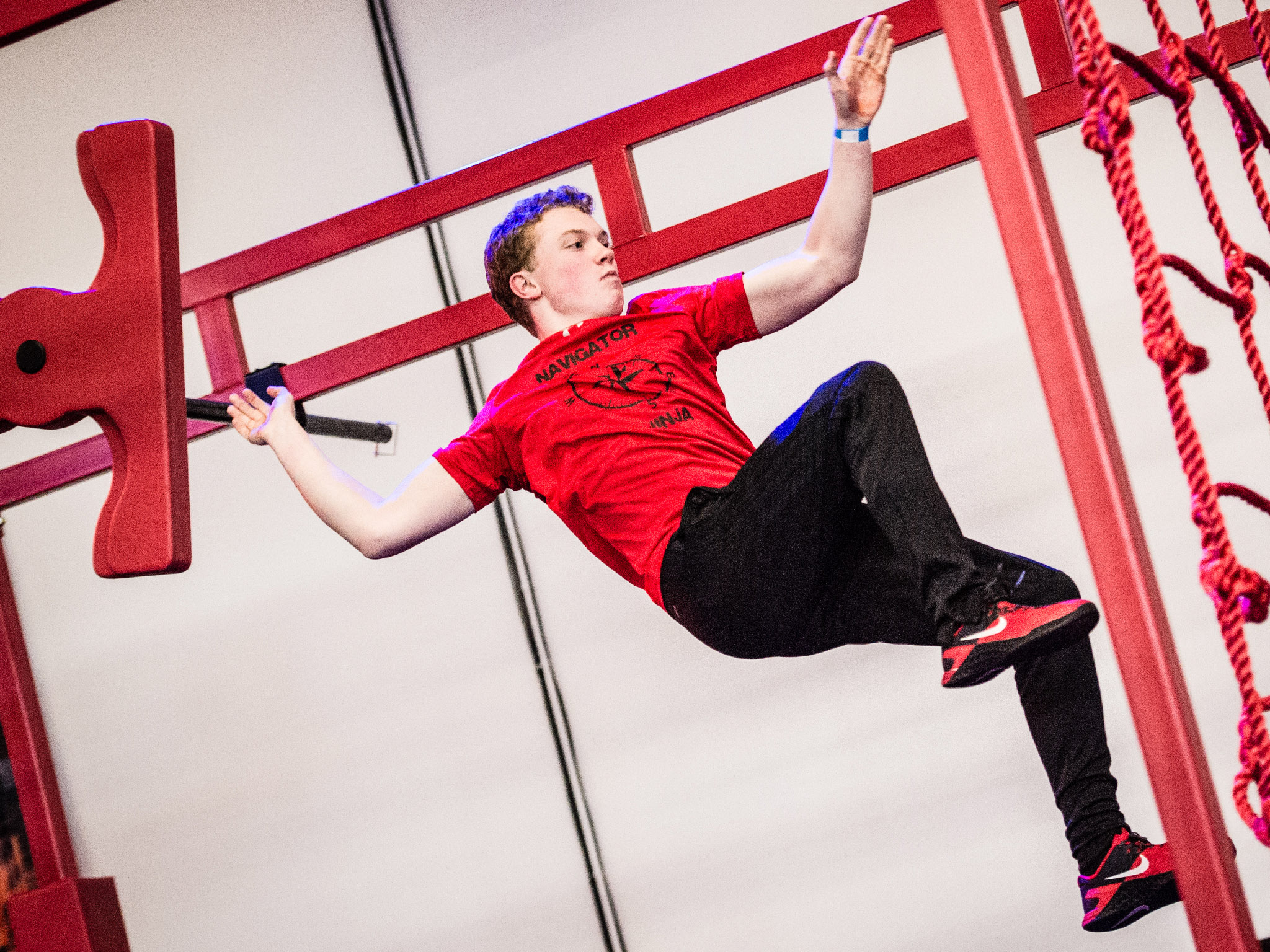 New York City Ninja Academy is a state-of-the-art, safe and clean environment. New HVAC has been installed just prior to opening, with HEPA filters for clean air circulation. The facility has a garage door, which can be opened to allow fresh air in on nice days. The staff is committed to strict COVID-19 prevention protocol, including, but not limited to:
Masks - Everyone entering the facility is required to wear a mask. Coaches and staff wear masks. Students are required to wear masks for warm up and cool down, and are encouraged to wear face masks while training.
Physical distance - A minimum of 6 feet physical distancing is practiced during class, as obstacles are taught in rotating stations, and capacity limits are set for 5 kids per class.
Limited spectators - Parents are encouraged to drop off, but if that's not possible, only one parent/guardian is permitted per student, and must be 6 feet apart.
Sanitizing - Thorough disinfection and cleaning of the entire facility and all equipment is conducted in between classes.
Entrance - Everyone entering the facility must have their temperature checked (anyone over 100 is not permitted inside), and sanitize their hands upon arrival.
New York City Ninja Academy is also available for birthday parties. What's better than a ninja warrior birthday party? Kids will be challenged on fun ninja obstacles, and the pro ninja coaching staff will ensure everyone's safety for the best experience. Afterwards, your party moves into the private party room for food and cake. It's an unforgettable experience.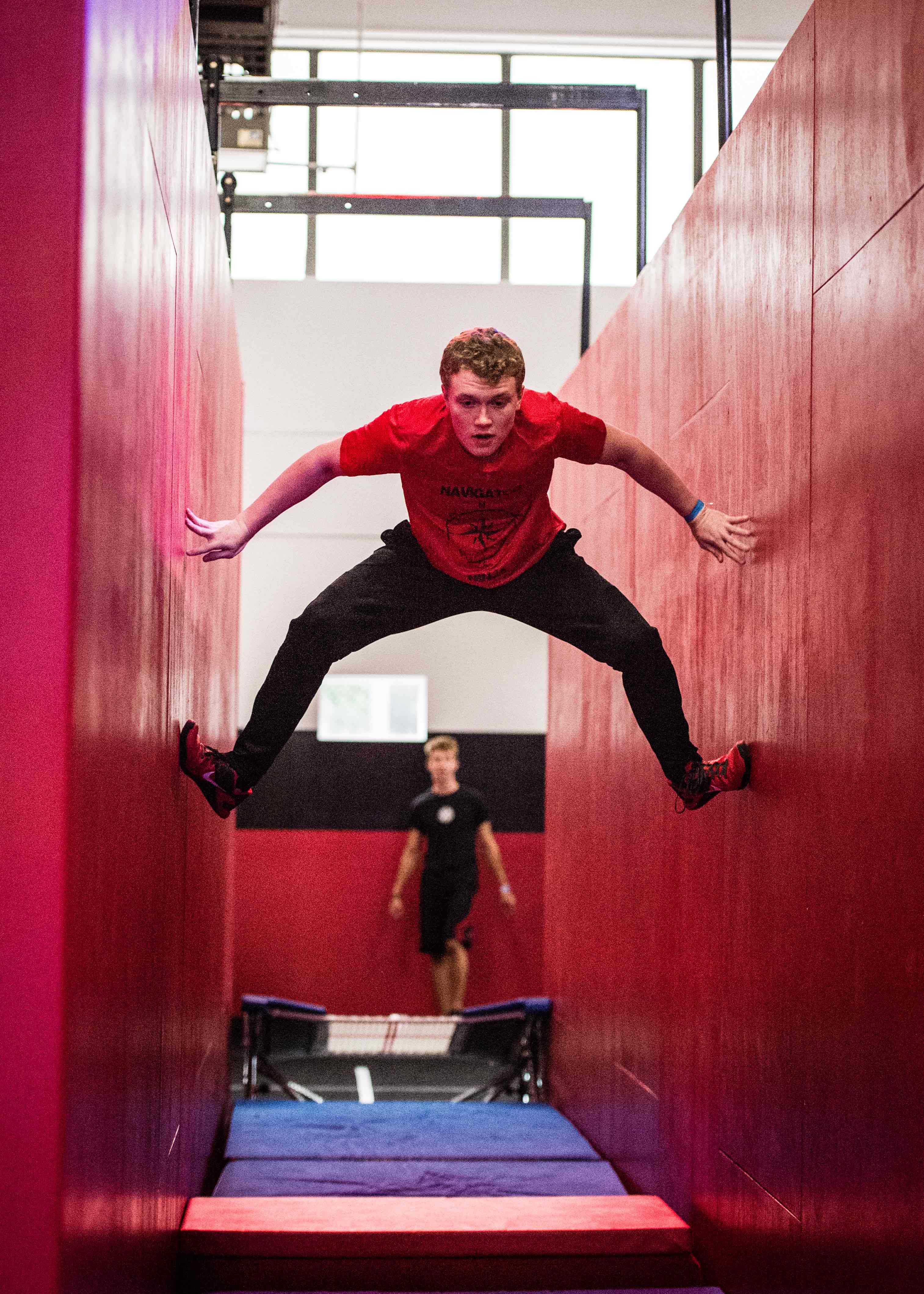 The Academy is open to field trips, special events, and private and small group training. The spacious 5,300 square foot west side location at 625 West 55th Street near the West Side Highway is easily accessible, with subways, buses, and New Jersey ferries nearby. 55th Street features a dedicated bike path entirely across town, and street parking is available for drivers.
New York City Ninja Academy is owned by business executive Madelyn Scarpulla. A music industry professional with a diverse background in marketing, creative services, and business development, Scarpulla held senior positions at several major and independent record labels, and a major-market radio station. For her Ninja Academy business plan, Scarpulla was awarded second-place (among over 400 entrants) in The New York Public Library's 11th Annual New York StartUP! Business Plan Competition, for New York-based startup entrepreneurs.
For more information or to enroll your little ninja in one of New York City Ninja Academy's classes, visit https://nycninja.com/.