Tweens can be a particularly tricky group for which to shop, as they're no longer little kids but also not quite grown up, despite what they'd have you believe. Here are an array of gifts sure to please even the most persnickety tween on your list: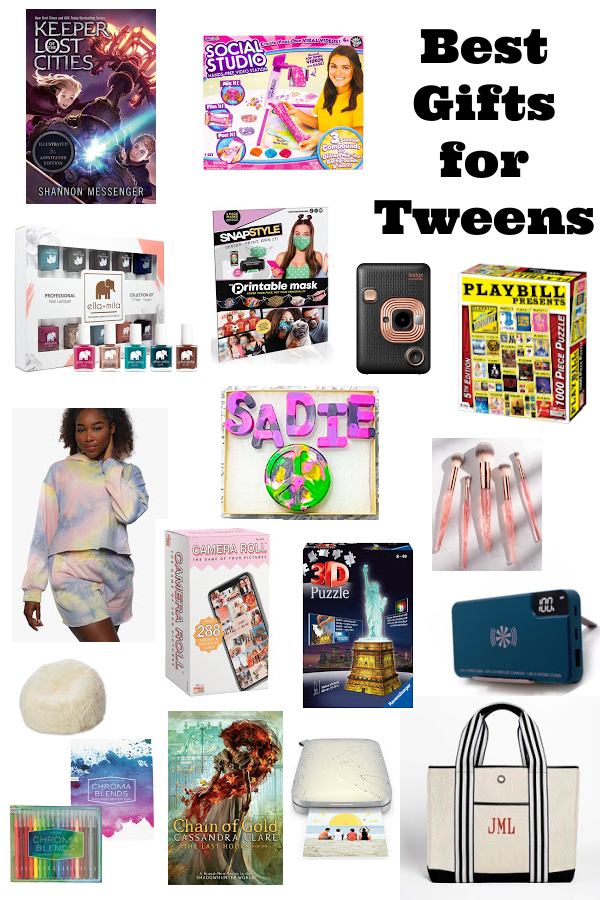 BEST GIFTS FOR TWEENS: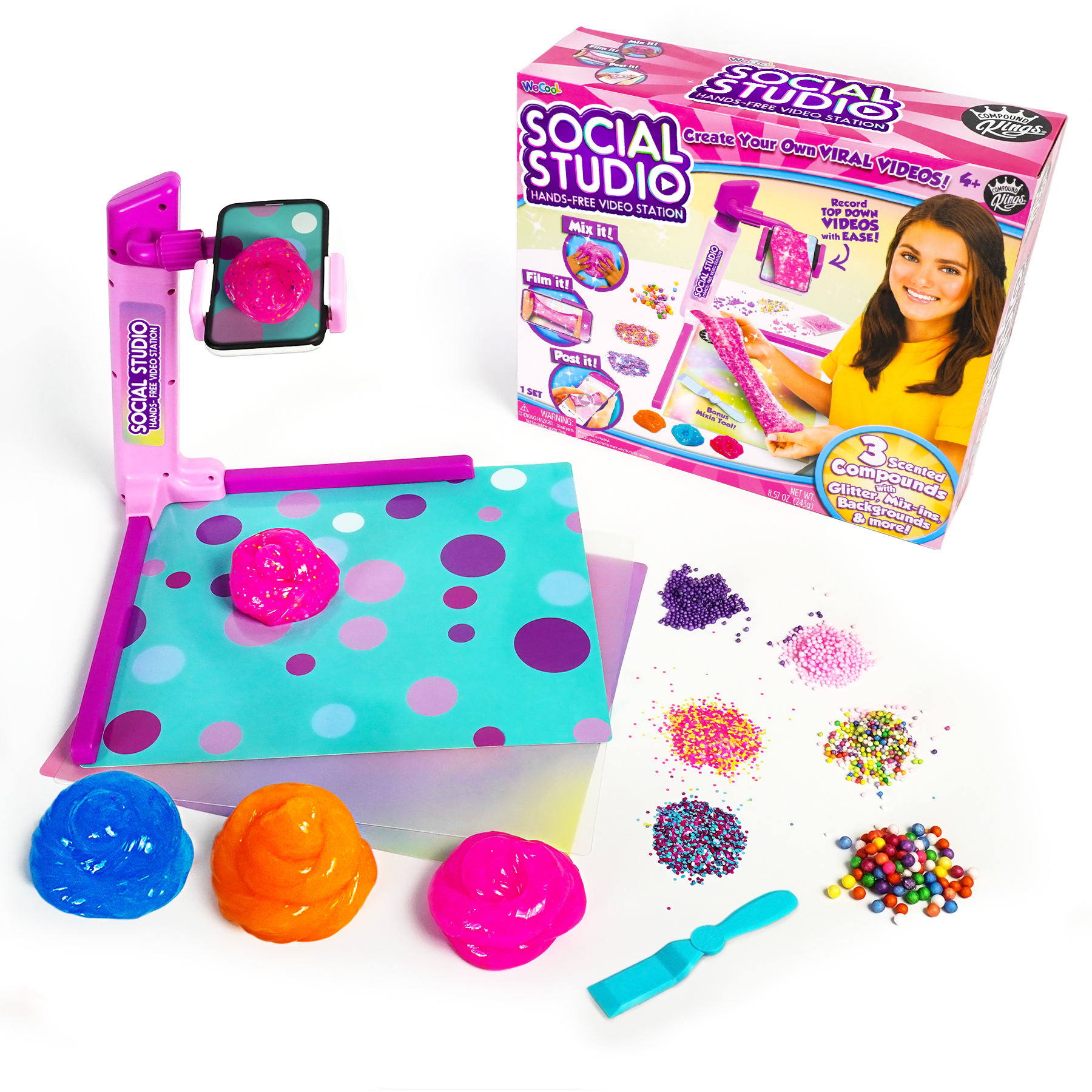 Social Studio Hands-Free Video Station
If you've got an aspiring YouTube star on your gift list, look no further than WeCool Toys' Social Studio, which comes with everything your tween needs to shoot their very own viral videos. Equipped with an adjustable base and rotating head to shoot at the best angle possible, this device allows kids of all ages to shoot viral videos hands-free using their smartphone. The studio set includes fun and trendy backgrounds, mixing tools, various slimy compounds, and sparkly mix ins. MSRP $19.99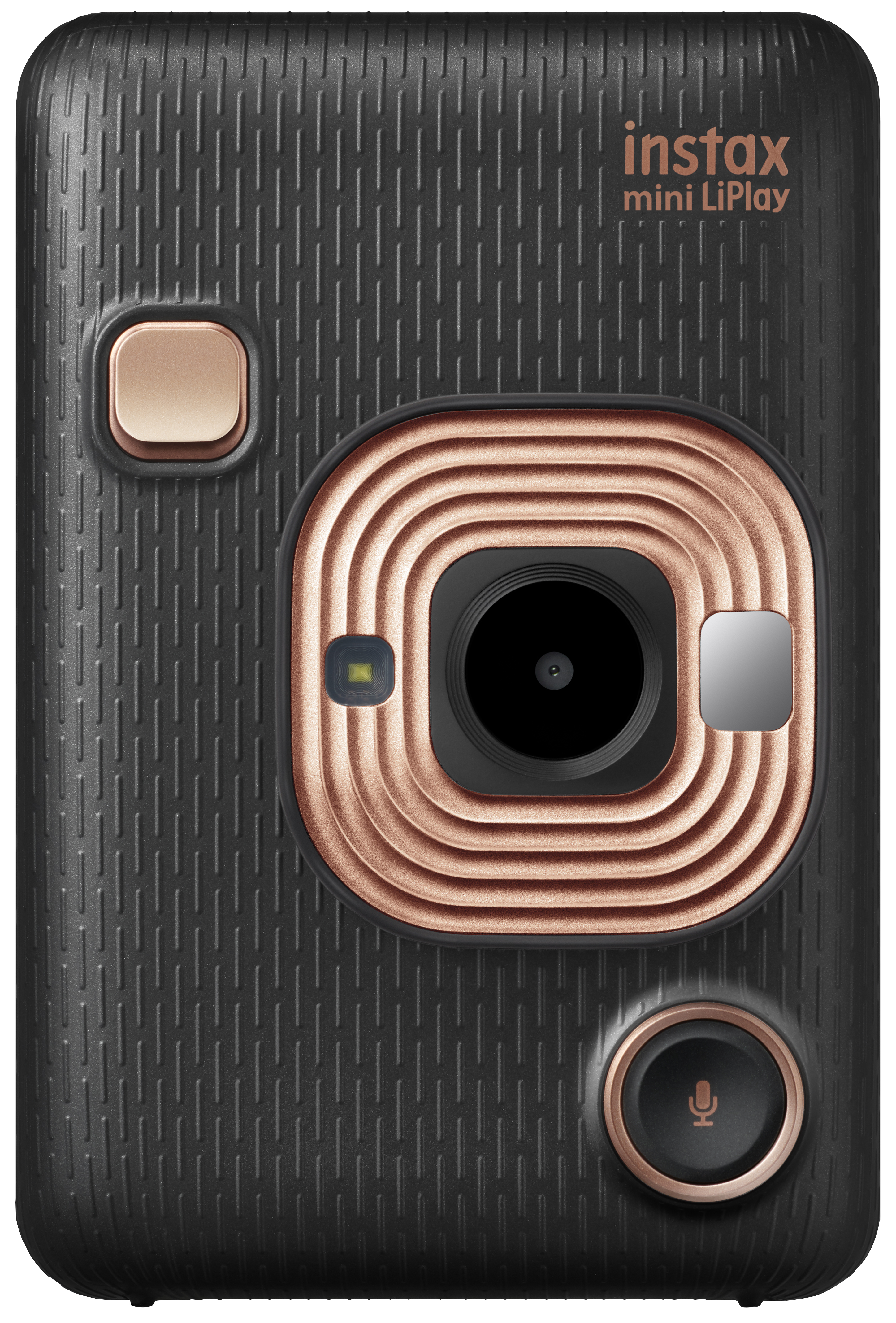 INSTAX Mini LiPlay Hybrid Instant Camera
Selfie-obsessed tweens (are there any other kind?) will love this pint-size hybrid instant camera, which seamlessly combines both instant print and digital technologies. For a small camera, the Mini LiPlay packs a real punch, as it boasts an LCD screen, a sound recording setting, the ability to control the camera directly from your smartphone, and a myriad of eye-catching frames and filters. It's also a printer, so your tween can instantly create credit-card sized prints straight from their smartphone. MSRP $159.95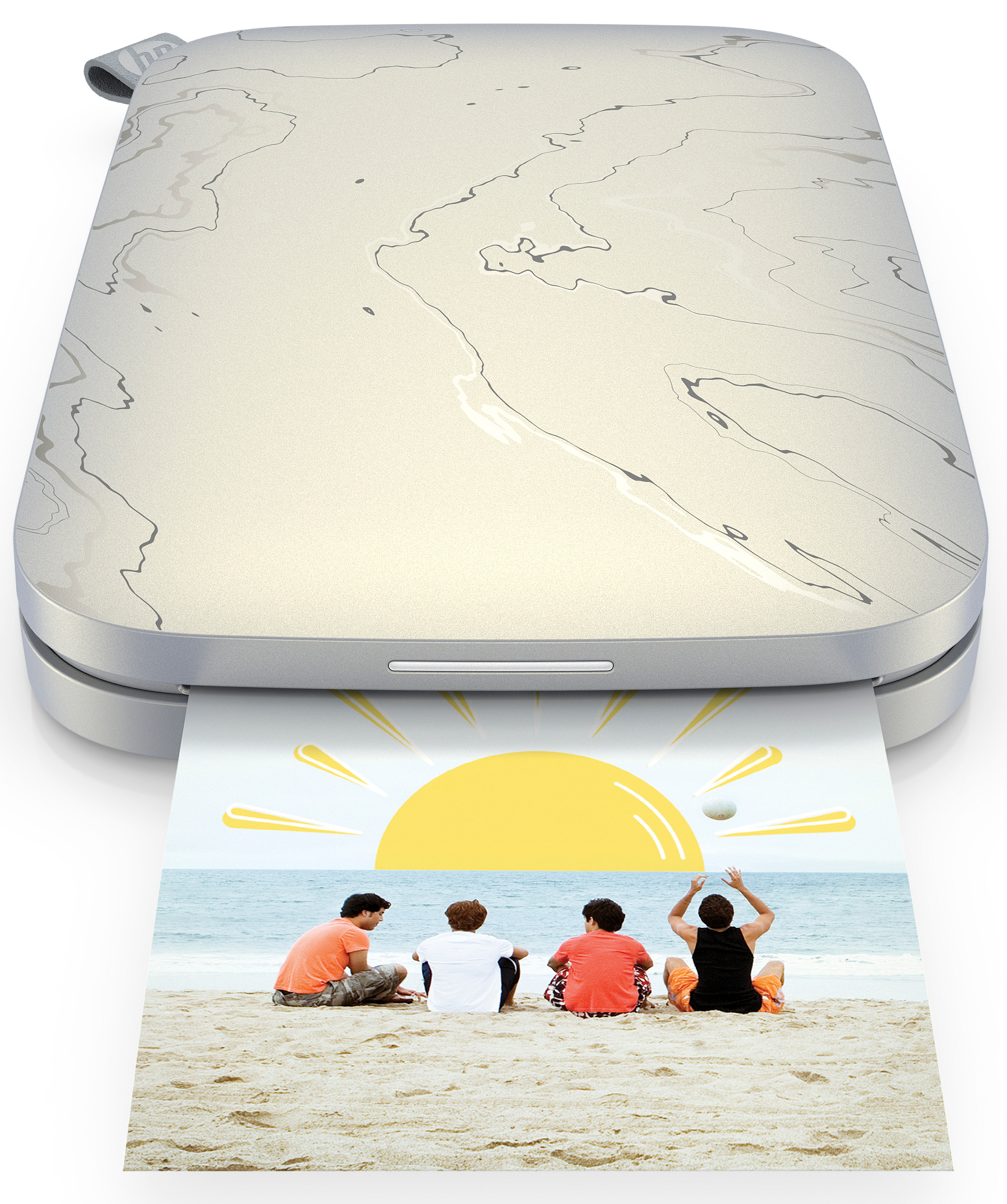 HP Sprocket Select Photo Printer
As much as they love sharing photos via text and social media, tweens also get a kick out of being able to print those picture-perfect memories. Now they can easily do so no matter where they go (even if they're going nowhere at all at the moment) with HP's portable Sprocket Select Photo Printer. This pint-size printer produces sticky-backed prints via an app on your Smartphone, through which you can also add filters, designs, lighting and more to make your photos even more creative. MSRP $99.00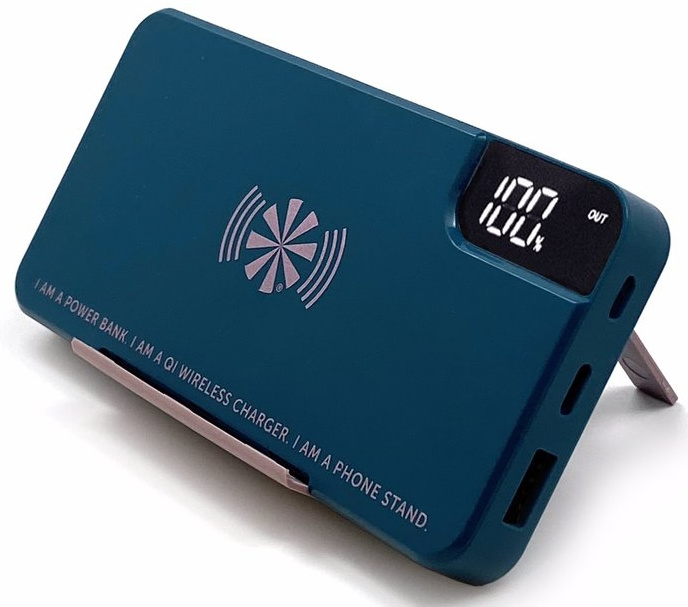 Tech Candy Take Charge
Like it or not, our tweens are connected to their devices more than ever these days, so a good portable charger is an absolute necessity to keep those devices ready for online learning, Zoom calls, or playing Among Us with friends. Tech Candy's Take Charge holds enough energy to power up your tween's phone more than 4 times, from zero to 100%, with 8000 mAh. It's also compatible with both older wired devices and newer Qi-enabled devices. Throw in a Triple Header Mini Woven USB Cable and your tween will be all set. MSRP $47.99 (charger) and $29.99 (cable)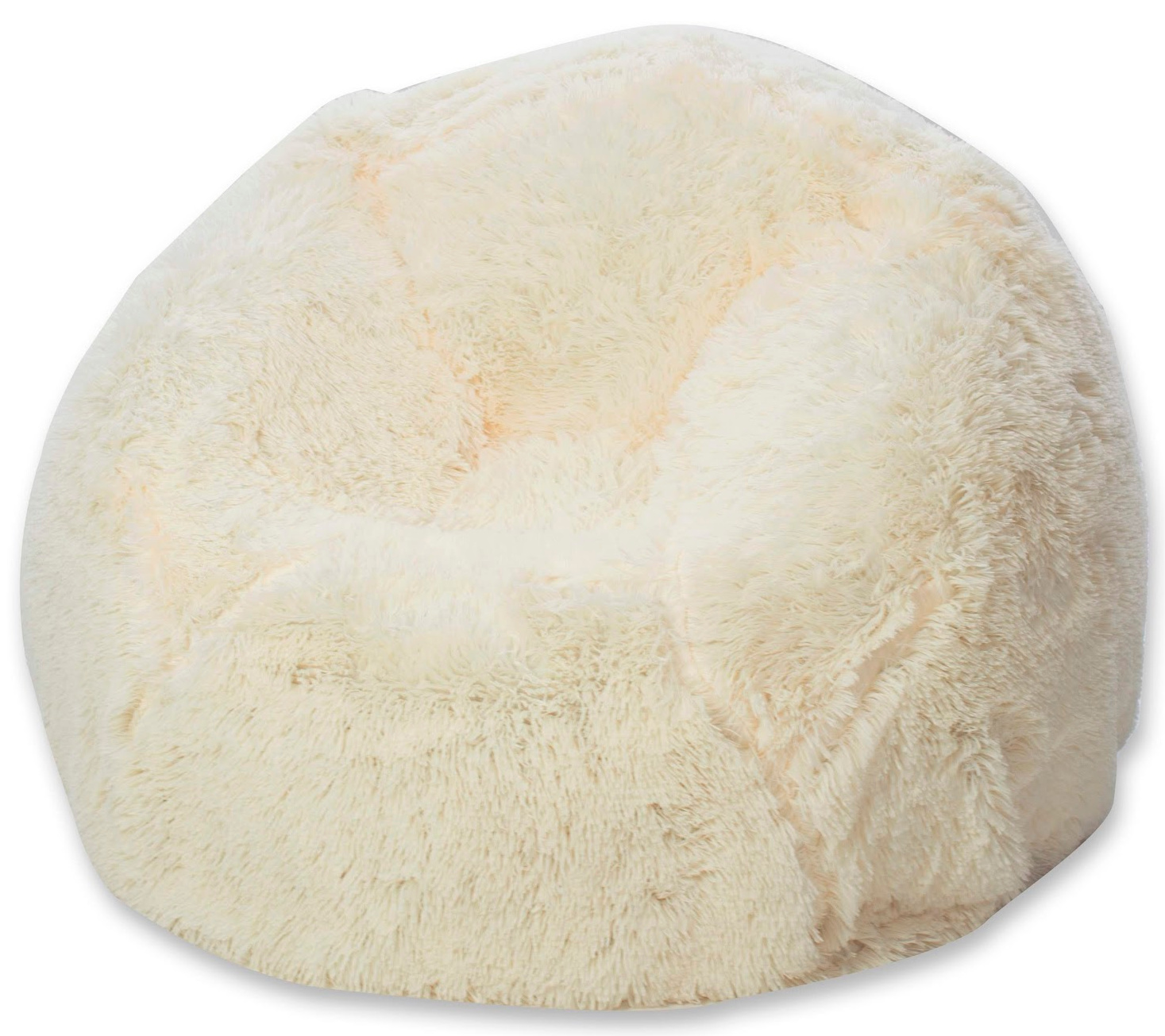 AirCandy Inflatable Mongolian Faux Fur Chair & Ottoman
It goes without saying that space is at a premium in NYC apartments, meaning your tween might not have a wealth of seating options when friends come to visit. Enter the AirCandy Inflatable Mongolian Faux Fur Chair, a fun, versaatile chair that can be inflated for use anywhere and that happens to come with an easy to attach faux fur cover. There's even a matching ottoman so that your tween can kick back, relax, and conquer a new round of Among Us. MSRP $34.99 (ottoman) and $60.00 (chair)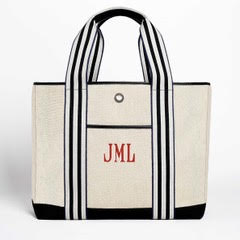 Paravel Personalized Cabana Tote
Travel and sleepovers may be on hold for now, but they'll (hopefully) be back next year, so it's smart to be prepared with this chic personalized tote that will fit all your tween's favorites. The tote features zippered pockets, a canvas exterior protected by a silicone coating, and a water-resistant interior lining, so it will definitely stand up to a day spent on the beach or a lazy afternoon at the pool. I'm also quite certain Blair Waldorf would approve of the snazzy signature stripe and spot-on monogram. MSRP $165.00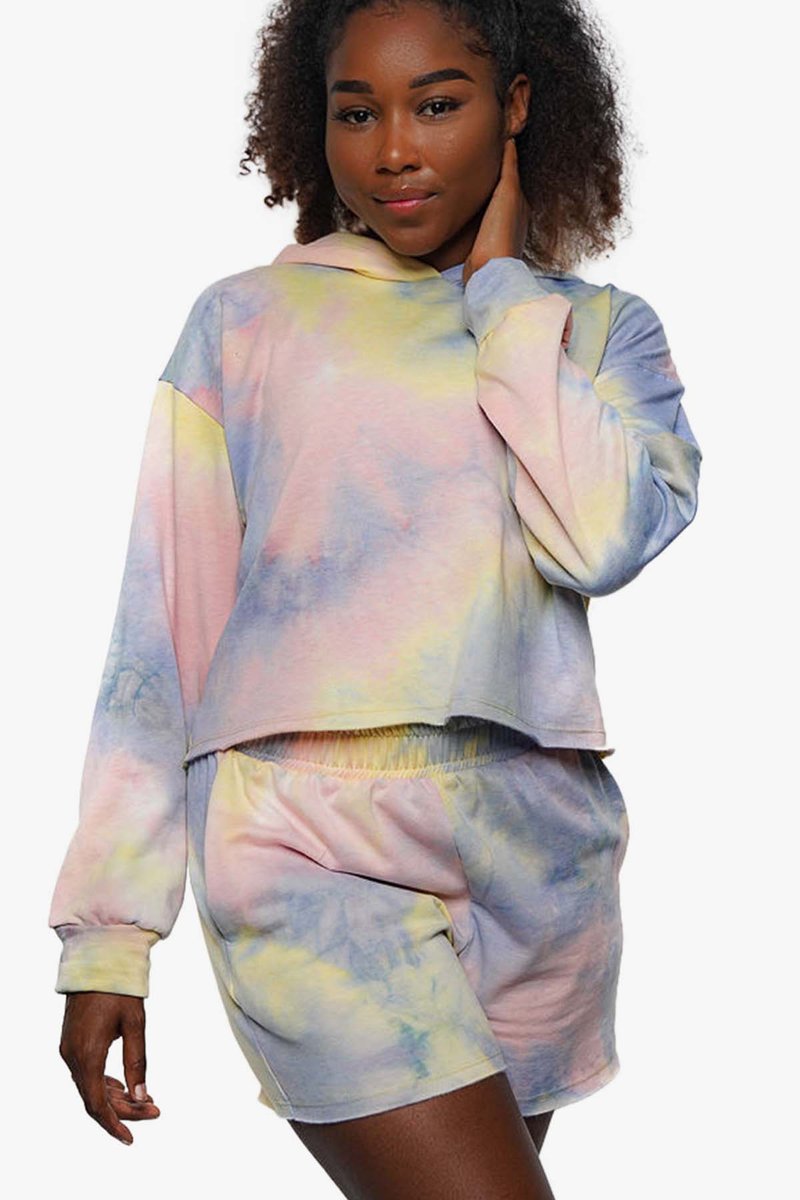 Waisted Tye Dye Comfort Hoodie & Shorts
With remote learning in full swing, athleisure has become the school uniform of tweens and teens everywhere. Couple that trend with the continuing popularity of all things tye dye, and it's no surprise that Waisted's Tye Dye Comfort Hoodie and Shorts are bound to be a huge hit with your fashion-forward girl. Created by a Gen Z entrepreneur, Waisted's line of city chic styles are designed to flatter young women of all colors, shapes, and sizes. MSRP $55.00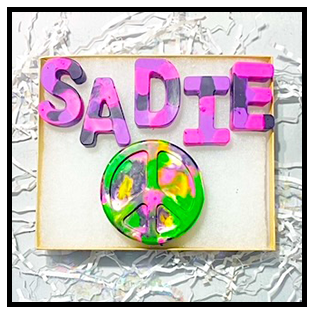 Customizable Crayons from Cre8ive Crayonz
Tweens love finding anything with their name on it, so they'll definitely flip for these customizable crayon sets, which are almost too cute to use. Founded by local mom Susan Goldman and her 5-year-old daughter in response to the current pandemic, Cre8ive Crayonz transforms old, broken crayons into beautiful themed crayon sets that can be customized in any way you'd like. MSRP $14.00 - $40.00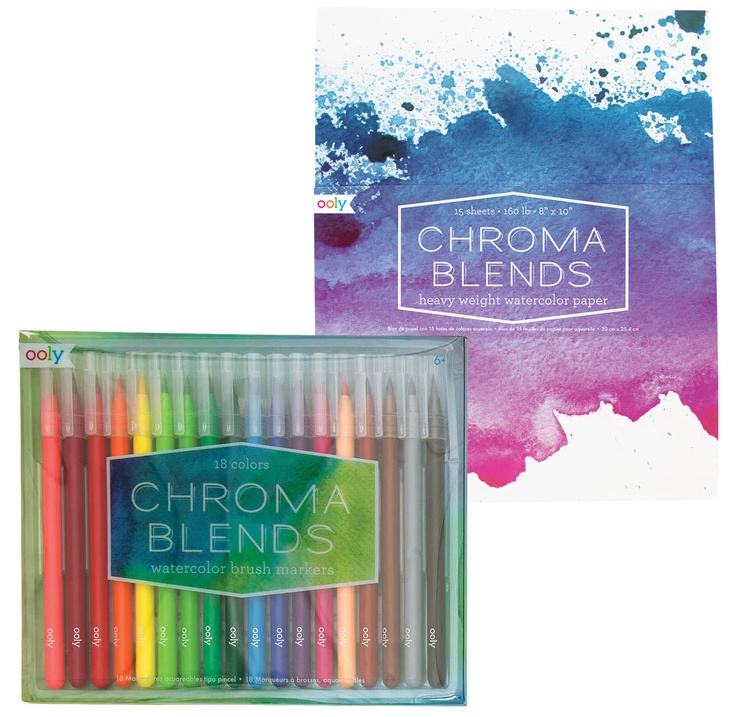 Ooly Chroma Blends Creative Sketch Pack
If you're looking to encourage your tween's artistic talents during this time at home, look no further than Ooly's Chroma Blends Creative Sketch Pack. With a splash of water, the 18 blendable watercolor brush markers let you blend your way into any color imaginable, and the creative brush tips let you use them as brushes and markers at the same time. The included 350 gsm acid-free paper is large enough for your tween to create watercolor paintings they'll want to keep and frame. MSRP $37.99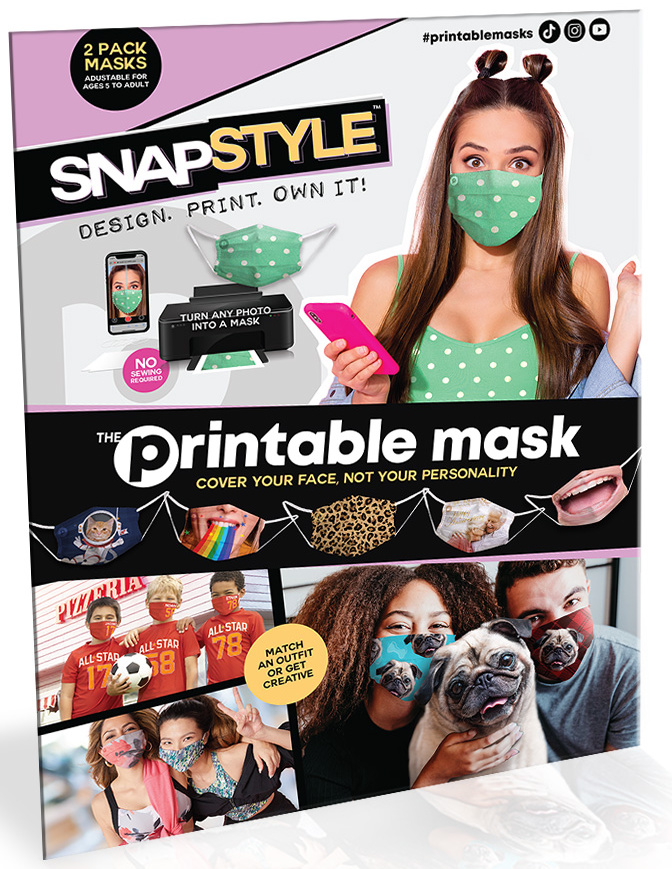 SnapStyle DIY Printable Face Mask Kit
Tweens can add their own flair and personal style to their face masks with this DIY custom, print-at-home face mask kit. Using innovative fabric-printing technology, you can replicate almost any picture, pattern or other artwork directly onto a 100% cotton face mask using your mobile device. The process is super simple and takes only a matter of minutes. Create your own design by snapping a picture or pulling one from your camera roll or choose from hundreds of designs available via the Mask Creator app and then use the app to adjust and preview the mask. MSRP $9.99 (for a 2-pack) and $17.99 (for a 4-pack)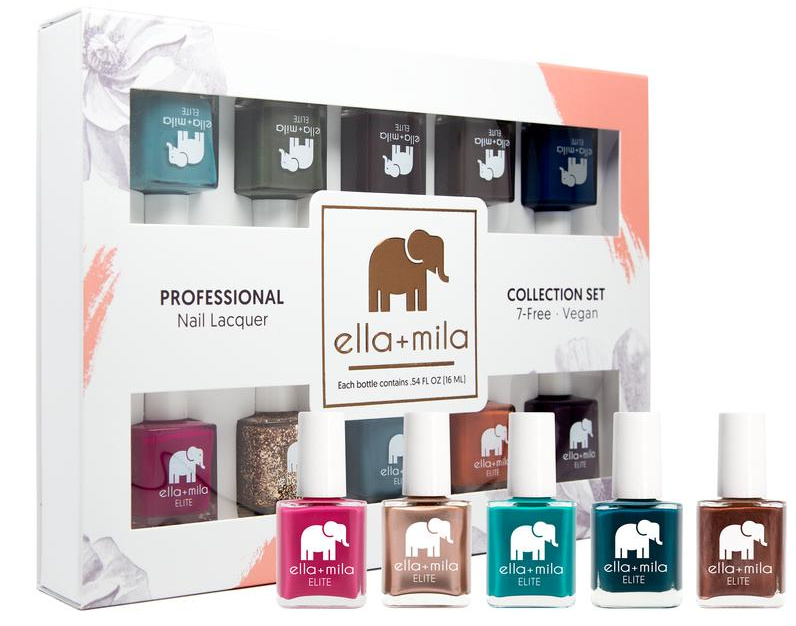 ella + mila Nail Polish Gift Set
Tweens can perfect their home mani/pedi routine with this set of ten fun colors from ella + mila, a polish line renowned for being free of any dangerous and harsh ingredients, including Formaldehyde, Xylene, Triphenyl Phosphate and more. The polishes are chip-resistant, quick-dry and high-shine, and the company remains vegan, animal cruelty-free, and made in the USA. Talk about a quarantine find! MSRP $80.00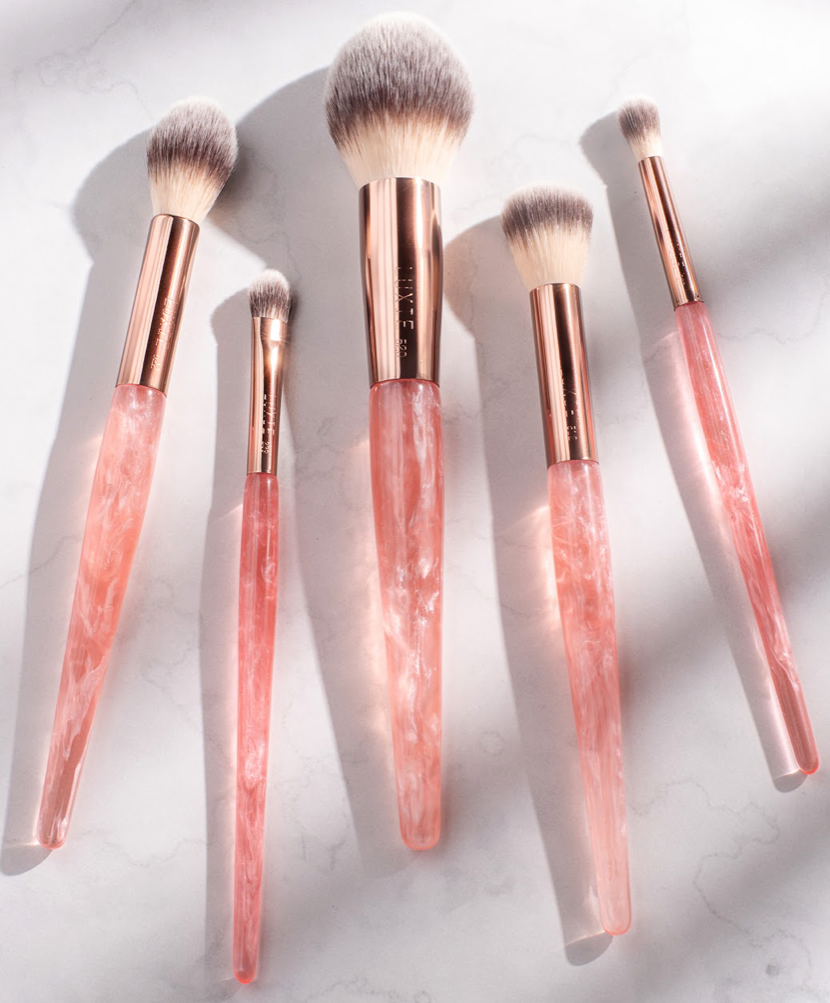 Luxie Beauty Glimmer Brush Set
Chances are, your tween's makeup brushes are long overdue for a refresh, so why not surprise her with this gorgeous rose gold set? Inspired by rose quartz and the healing qualities and properties that come from the earth's natural creation, this new brush collection from Luxie Beauty allows tweens to create a variety of looks, from the most natural to a bit more sophisticated. MSRP $80.00
SnapStyle Masks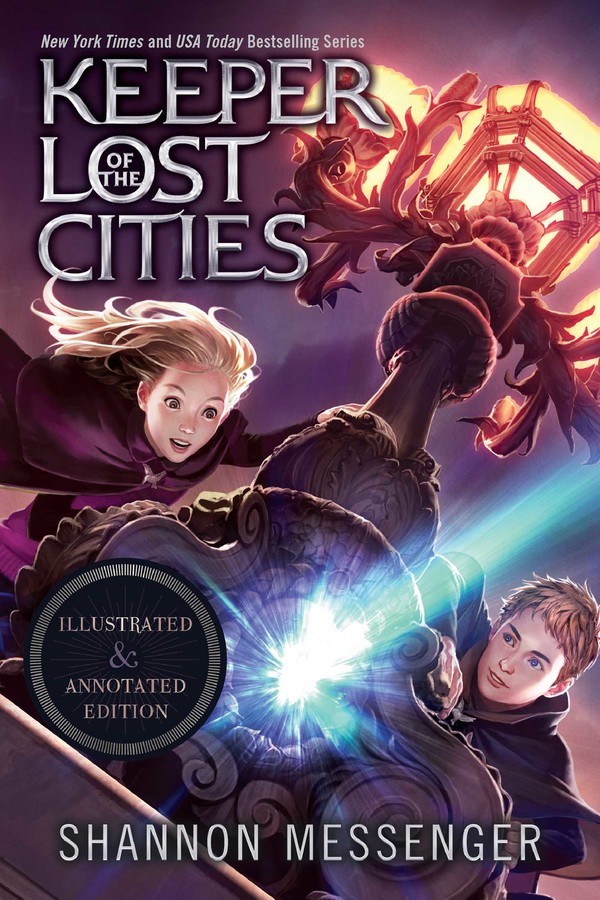 Keeper of the Lost Cities: Unlocked 8.5
My 12-year-old daughter is absolutely obsessed with the bestselling Keeper of the Lost Cities books, and she's been eagerly awaiting this new installment in her favorite middle grade fantasy series. Book 8.5 is told in an exciting new way, as the saga continues with a multitude of big reveals and shocking new twists. The hardcover edition also includes a complete series guide with beautiful color and black-and-white illustrations and other fun bonuses. MSRP $21.99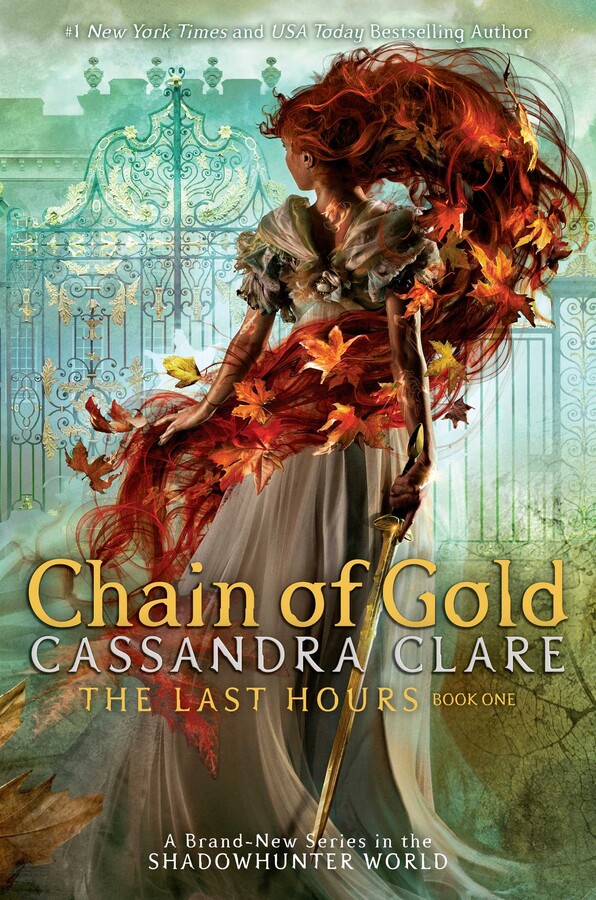 Chain of Gold
All this time at home has definitely reignited my kids' love of reading, and I couldn't be happier about it. I'm particularly excited to introduce my 12-year-old daughter to Chain of Gold, the first novel in a brand-new trilogy by bestselling author Cassandra Clare. Cordelia Carstairs is a Shadowhunter, a warrior trained since childhood to battle demons. When her father is accused of a terrible crime, she and her brother travel to London in hopes of preventing the family's ruin. Along the way, Cordelia is drawn into a world of glittering ballrooms, secret assignations, and supernatural salons, where vampires and warlocks mingle with mermaids and magicians. Cordelia soon discovers that her connection to a dark legacy has gifted her with incredible powers and forced a brutal choice that will reveal the true price of being a hero. MSRP $24.99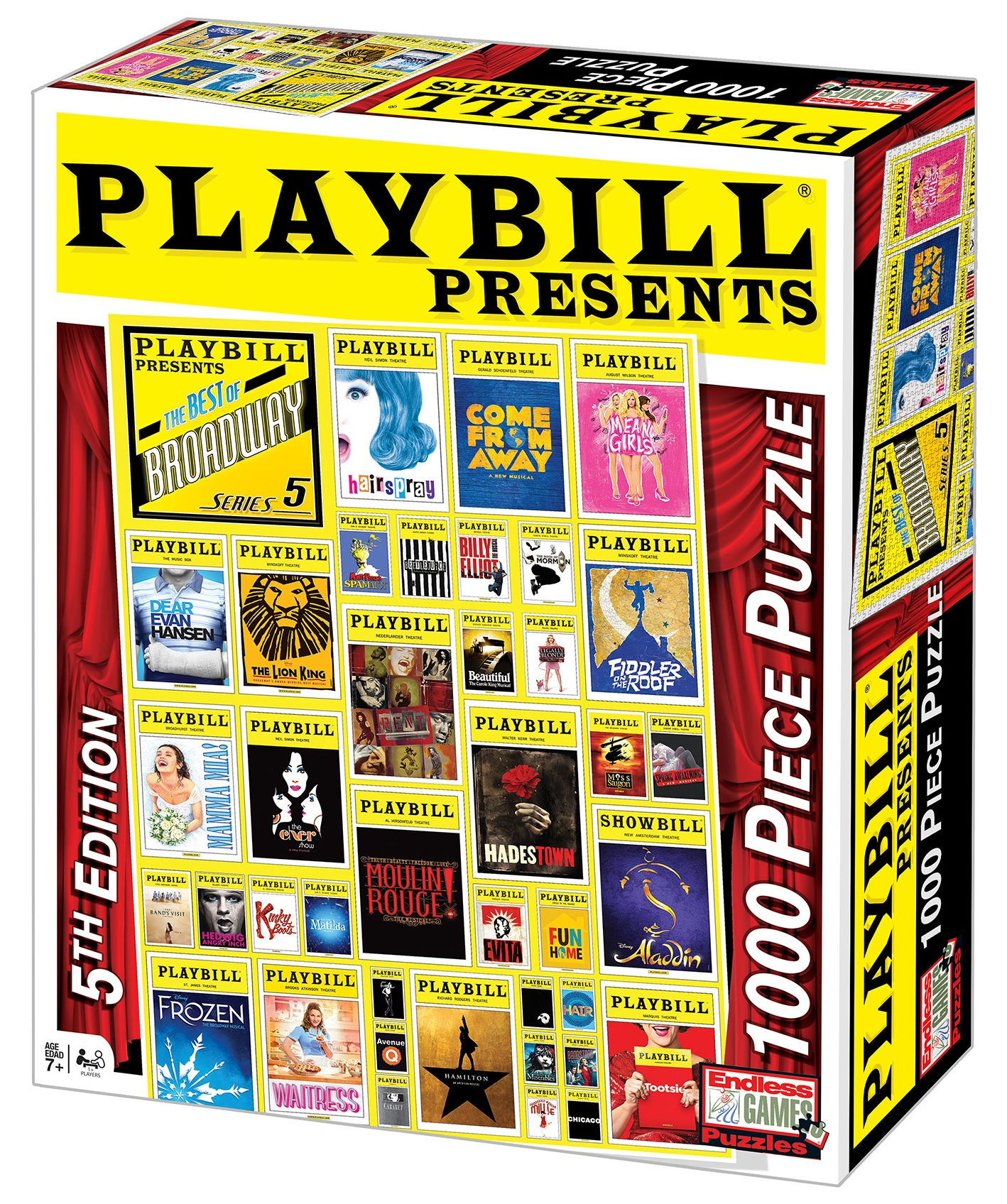 Playbill Puzzle
My musical theater-obsessed tween is missing Broadway like crazy, so I'm hoping this Broadway-themed puzzle will give her a taste of the Great White Way right here at home. After successfully completing this 1,000-piece masterpice, she'll definitely deserve a standing ovation! MSRP $19.99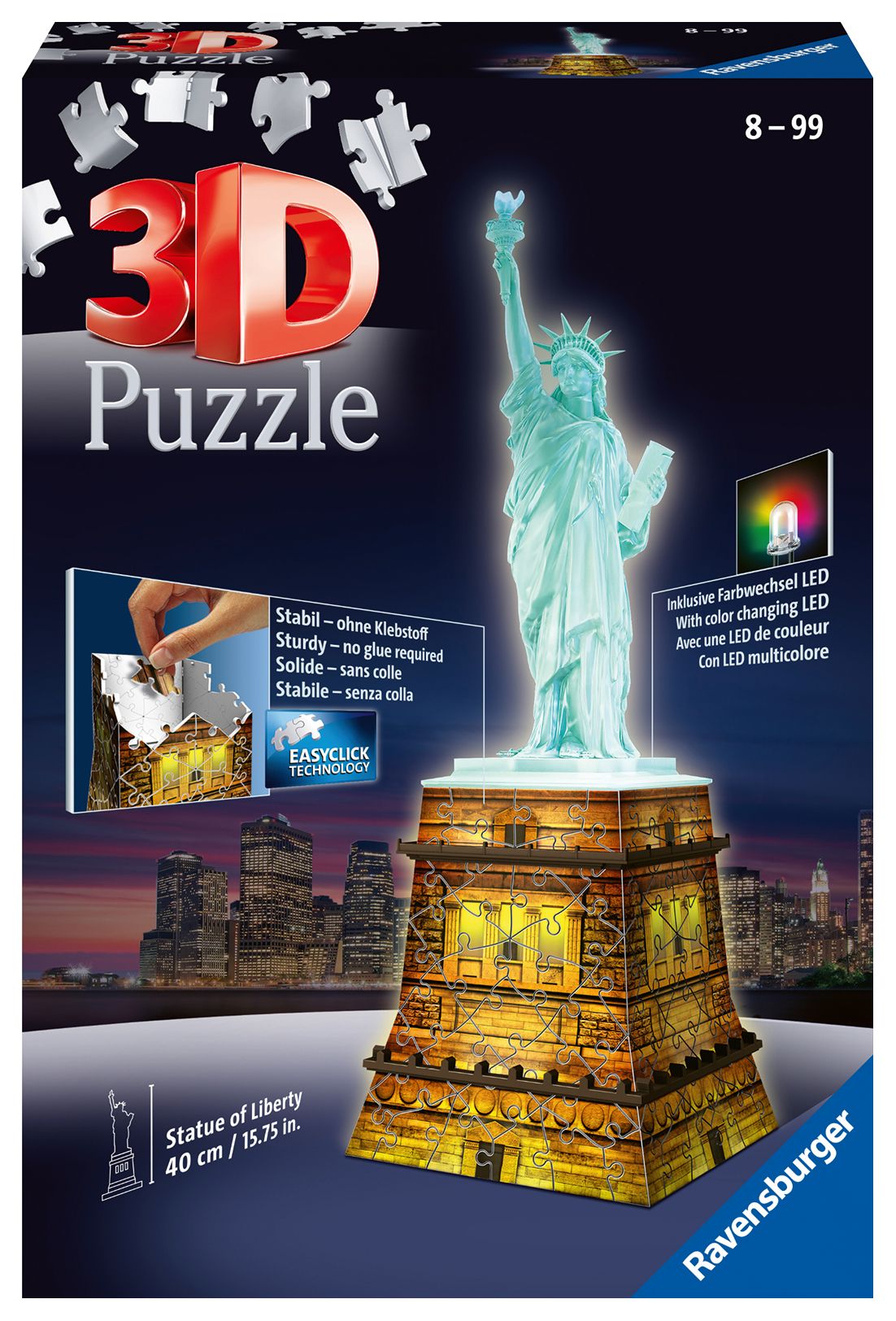 Statue of Liberty at Night 3D Puzzle
Your tween can embrace his or her New York pride by reconstructing one of the world's most iconic symbols of freedom and indpendence. This 3D puzzle features 108 carefully-constructed plastic puzzle pieces, including curved and hinged pieces that interlock to create a colorful, light-up, 15-inch replica of Lady Liberty. MSRP $20.99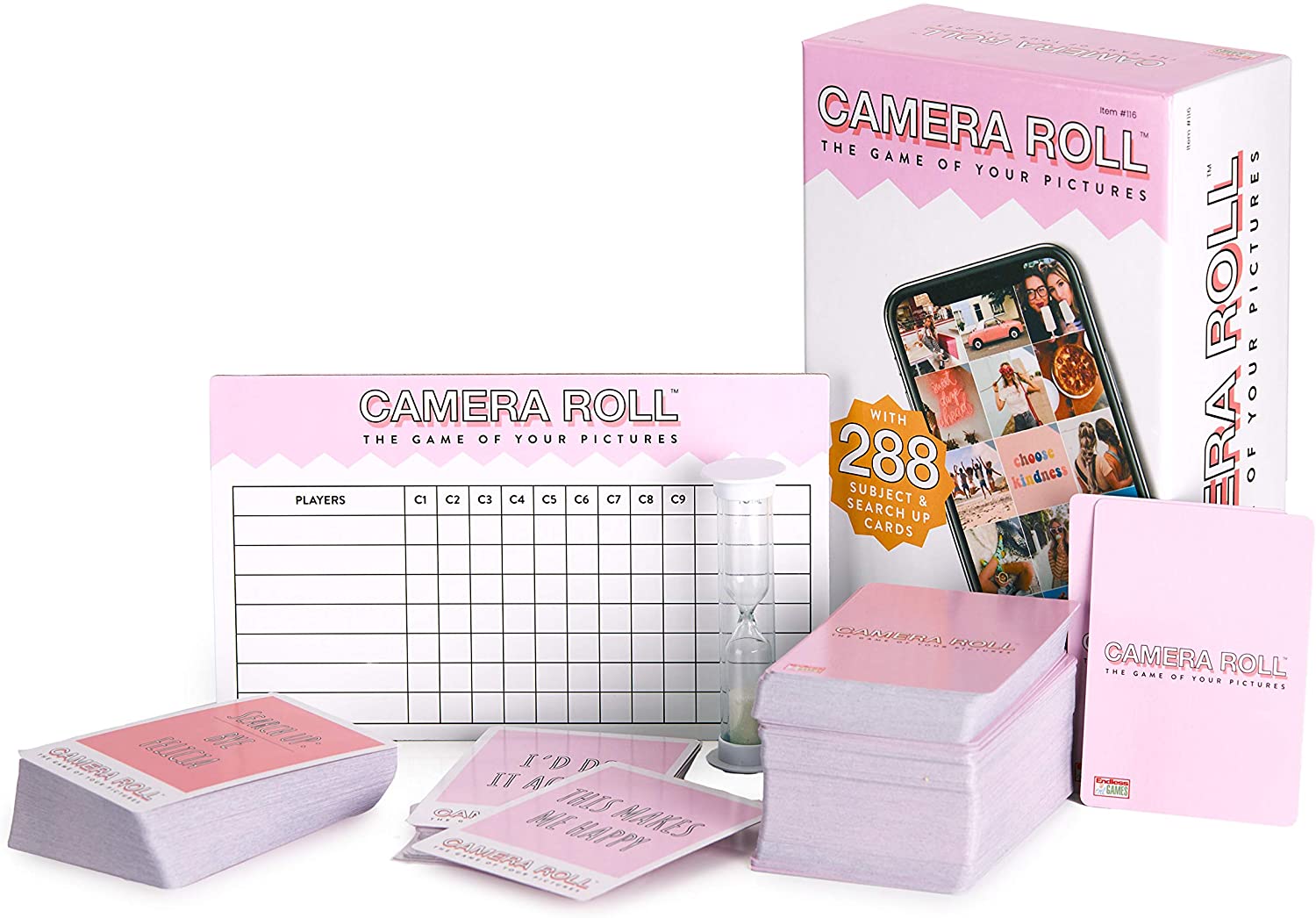 Camera Roll Game
Tweens can put their frequent photo snapping to very good use in this game in which players engage in quirky category challenges to quickly match a photo from their phone's camera roll, social media or internet search that best suits the category title. All players then become their own judges to see who has the closest match of a photo to the category. Players have a fun time defending and persuading one another about the validity of their photo choices. MSRP $19.99


OttLite Sanitizing Desk Lamp
Remote school + a global pandemic = a combination for which the OttLite Sanitizing Desk Lamp lamp seems to have been tailor-made. Through patented light disinfection technology, this first-of-its-kind sanitizing desk lamp safely breaks down harmful bacteria from your tween's smartphone, keys and more, while also creating a clean, white light ideal for reading, working, and studying. Talk about a supremely timely innovation! MSRP $89.99
Disclosure: I received product samples to facilitate this review. The opinions expressed herein are, as always, entirely my own.