The countdown is on! Hanukkah and Christmas are right around the corner, and it's time to start thinking gifts. It's a foregone conclusion that my kids will have a bevy of games on their wish lists each year, so I'm always on the lookout for the very best board games, video games, and other competitive pursuits that will elicit the biggest gasps of excitement on the big day. And of course this year, as we've spent more time at home than ever before, games have been an absolutely essential way of passing the time and bringing us together. Read on to learn about some of the best new games that are sure to put a smile on your favorite recipient's face this holiday season!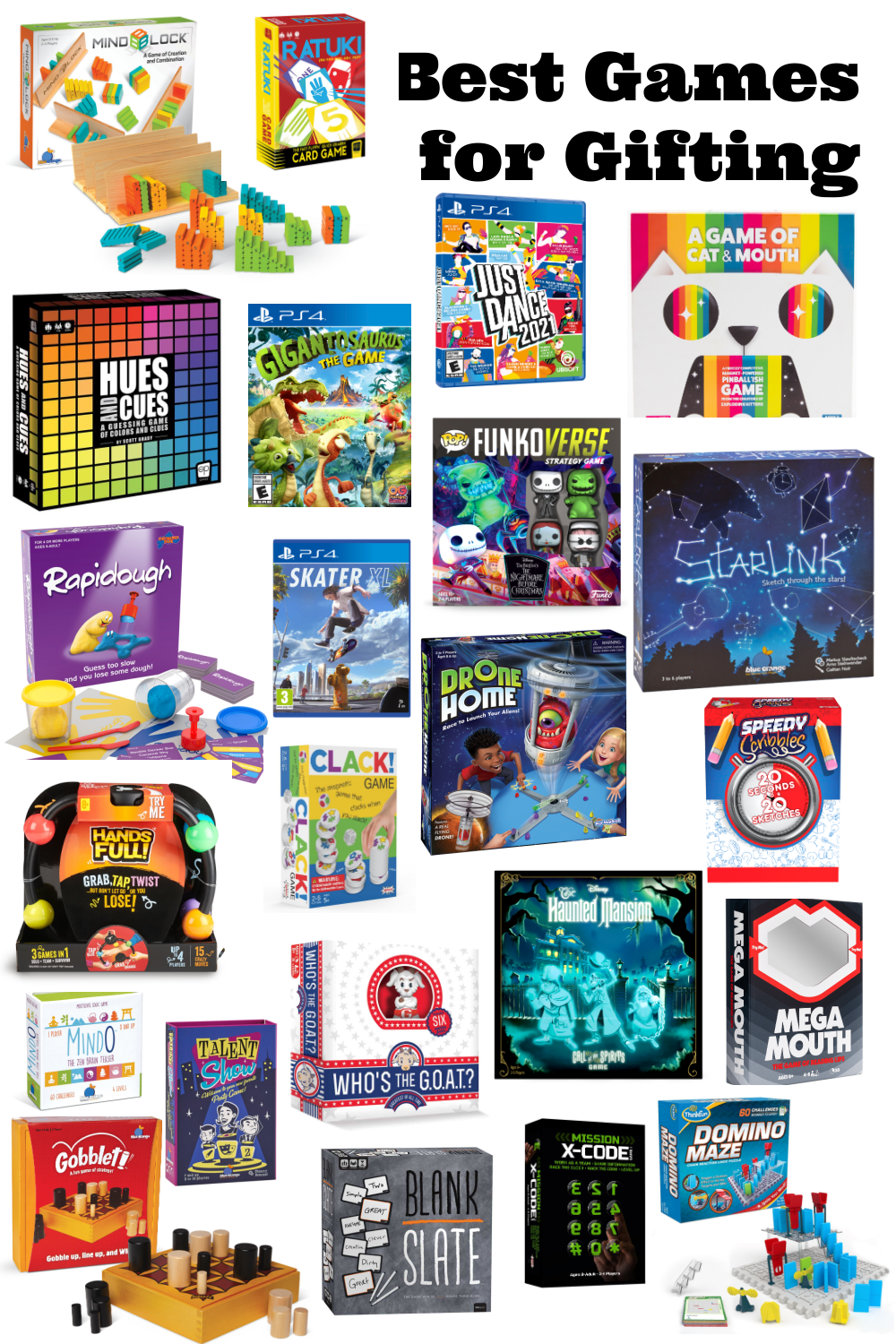 BEST GAMES FOR GIFTING: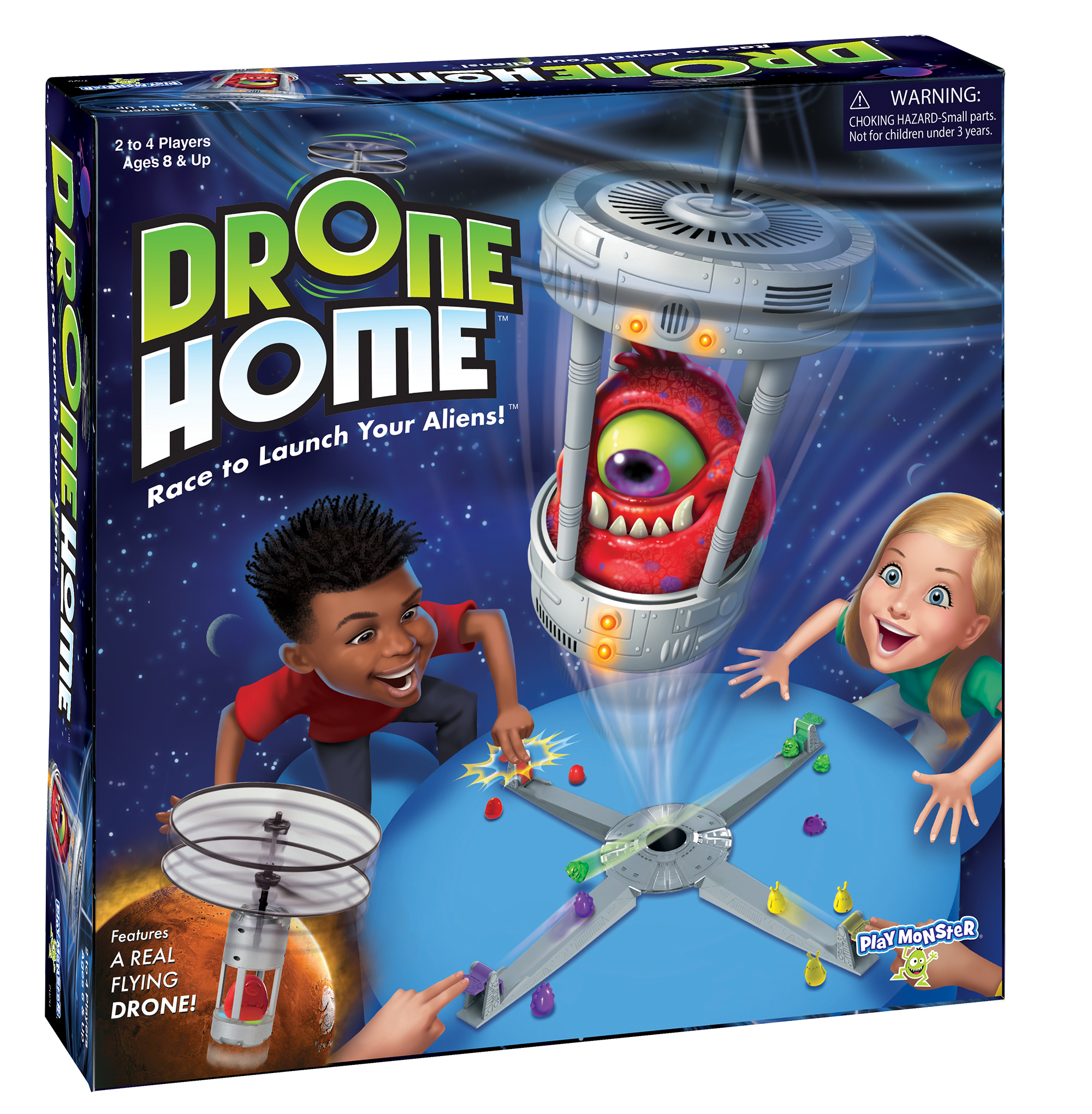 Drone Home
I cannot begin to describe my kids' excitement when they discovered Drone Home, and the sheer joy they've gotten from playing this super fun alient adventure. Obviously, the biggest draw for my kids is the actual flying drone that players use to launch aliens into "space." The player who is able to get rid of all of their aliens first wins, and the hilarity that ensues along the way is priceless. Ages 8+ MSRP $19.99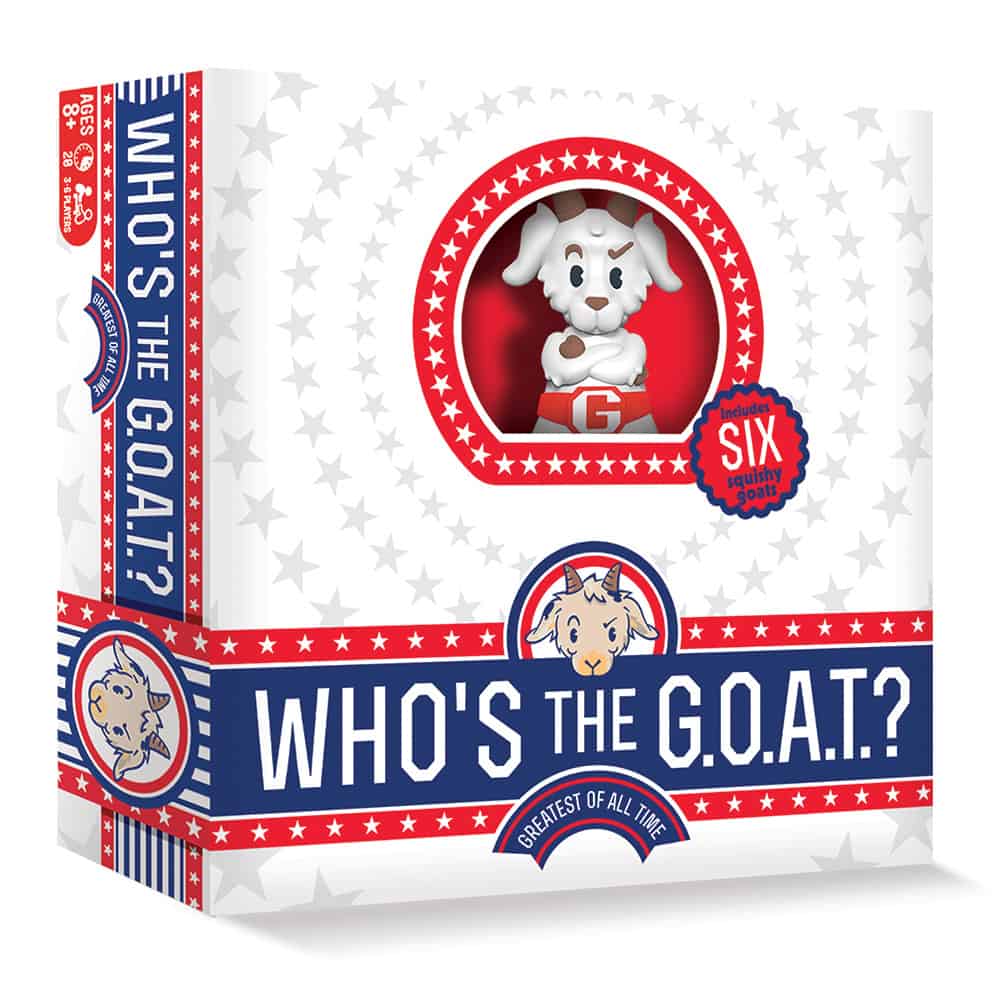 Who's the G.O.A.T.?
This whimsical party game comes with six adorable squishy goats that are used to complete a variety of off-the-wall physical challenges designed to offer kids and adults alike the opportunity to be the G.O.A.T. (Greatest of All Time). Through physical fun and verbal and written challenges, kids and grownups pick who they think will be the best at a variety of challenges, then vote by tossing their squishy goats as they discover each other's hidden talents. Ages 8+ MSRP $24.99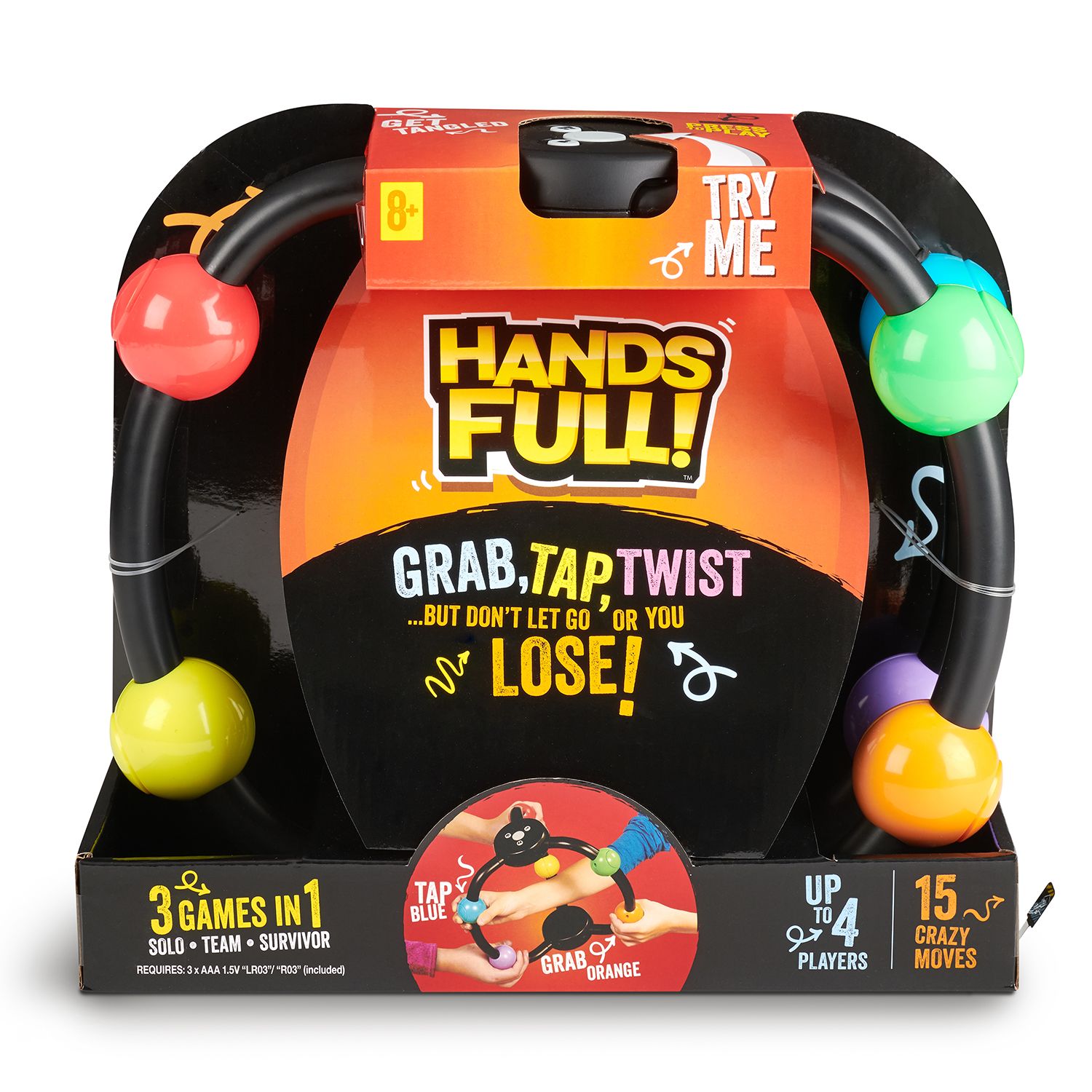 Hands Full
If you're looking for a great way to get your kids moving, look no further than Hands Full, which challenges players to keep their hands full while they jump, high five, shake, dance, twist and more. Hang on tight because if you let go, you lose! Players can master their moves in SOLO Mode, play together to beat a twisted challenge in TEAM Mode, or get competitive as they play to be the last one standing in SURVIVOR Mode. Ages 8+ MSRP $24.99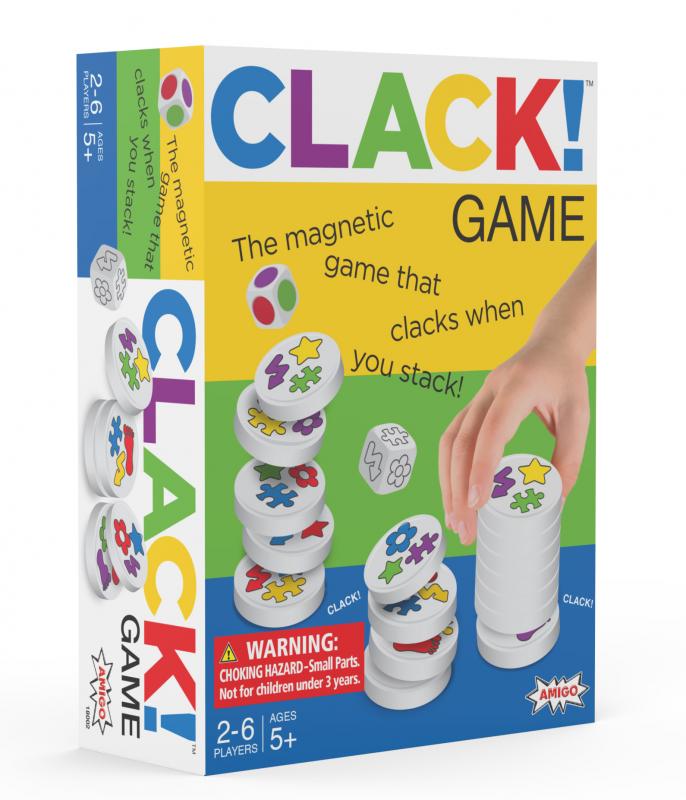 CLACK!
Perfect for kids age 5 and up, this game is both easy to learn and endlessly entertaining. Spread out the magnetic discs, roll the dice, and scramble to match the picture and color as you "clack" and build a stack. Keeping score is easy even for the littles - just line up the stacks to see whose tower is tallest. Ages 5+ MSRP $17.99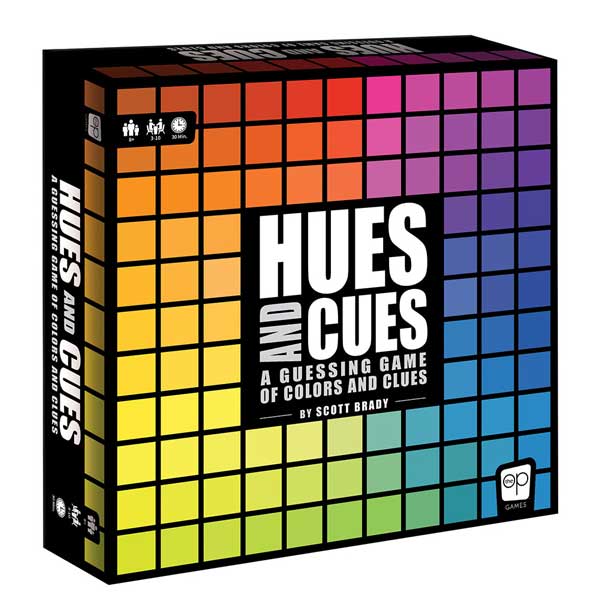 Hues and Cues
I'm pretty sure we could all use more color in our lives these days, and Hues and Cues has it in spades. This vibrant game of colorful communication challenges players to make connections to colors with words. Because everyone imagines colors differently, connecting colors and clues becomes a fun-filled adventure. Ages 8+ MSRP $24.99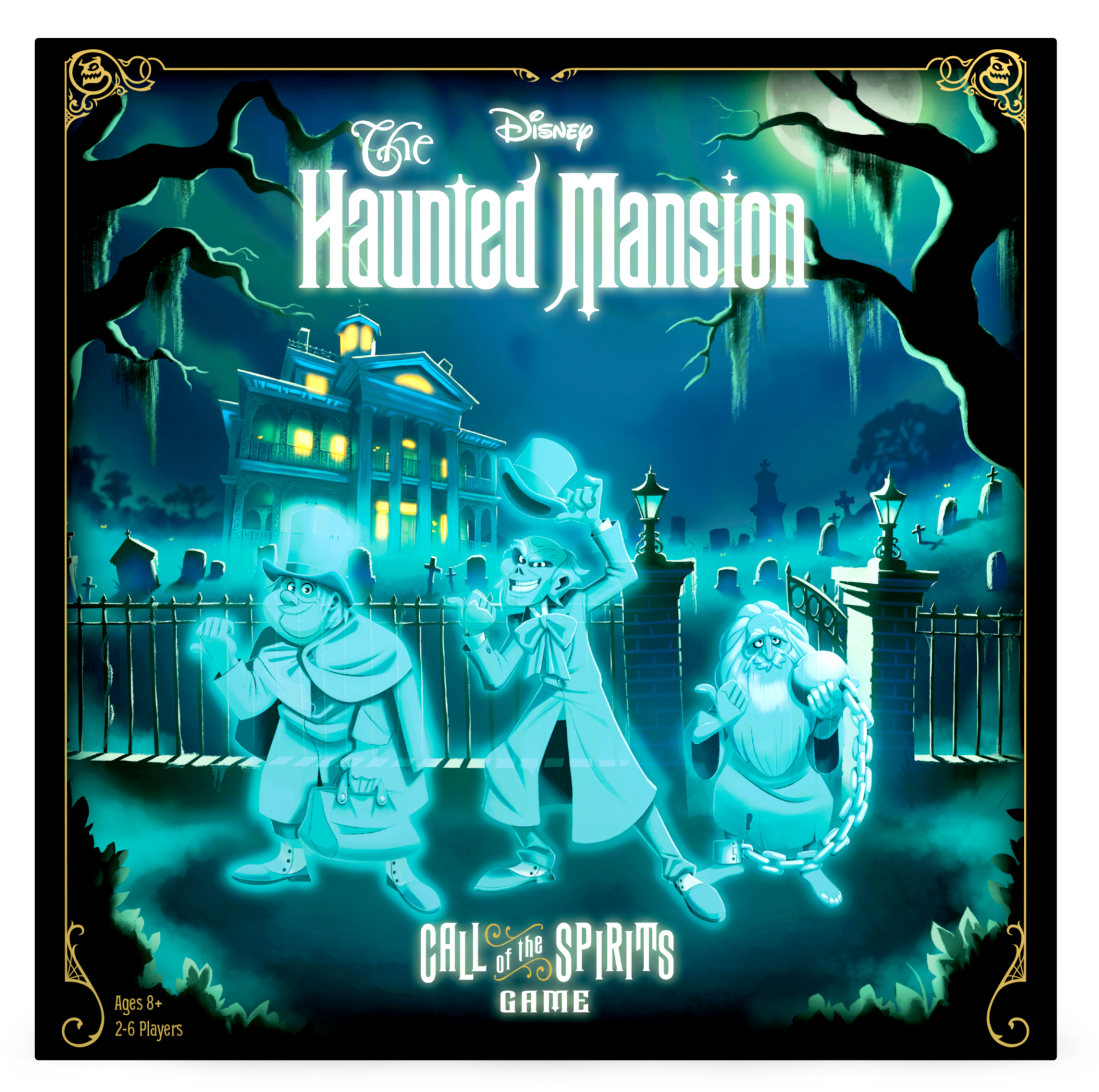 Disney Haunted Mansion - Call of the Spirits Game
We might not be able to travel to Disneyland or Walt Disney World anytime soon, but my family can still get our Disney fix via this hauntingly fun board game, which brings The Haunted Mansion to life - or rather, death - as players explore the classic rooms of this ghost-infested manor. From the festivities-filled Ballroom to the Attic and out to the Graveyard and beyond, players will search for spirits but must also beware of the Hitchhiking Ghosts, who are notorious for "following you home," which may spell your doom! Ages 8+ MSRP $24.99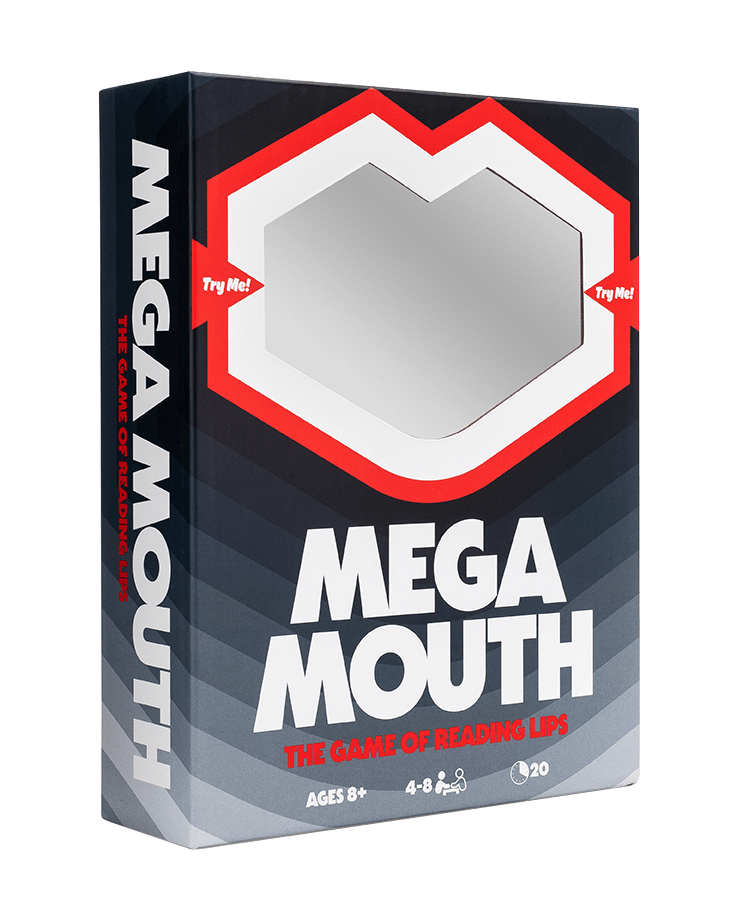 Mega Mouth
Look, this time in quarantine has got us all more than a little bit silly, so why not embrace the wackiness of it all with this lip-reading game of massive mouth magnification? Players draw a category card, hold the mega-magnifier up to their mouth, and silently speak to their teammates, who try to guess what the player is saying. Ages 8+ MSRP $19.99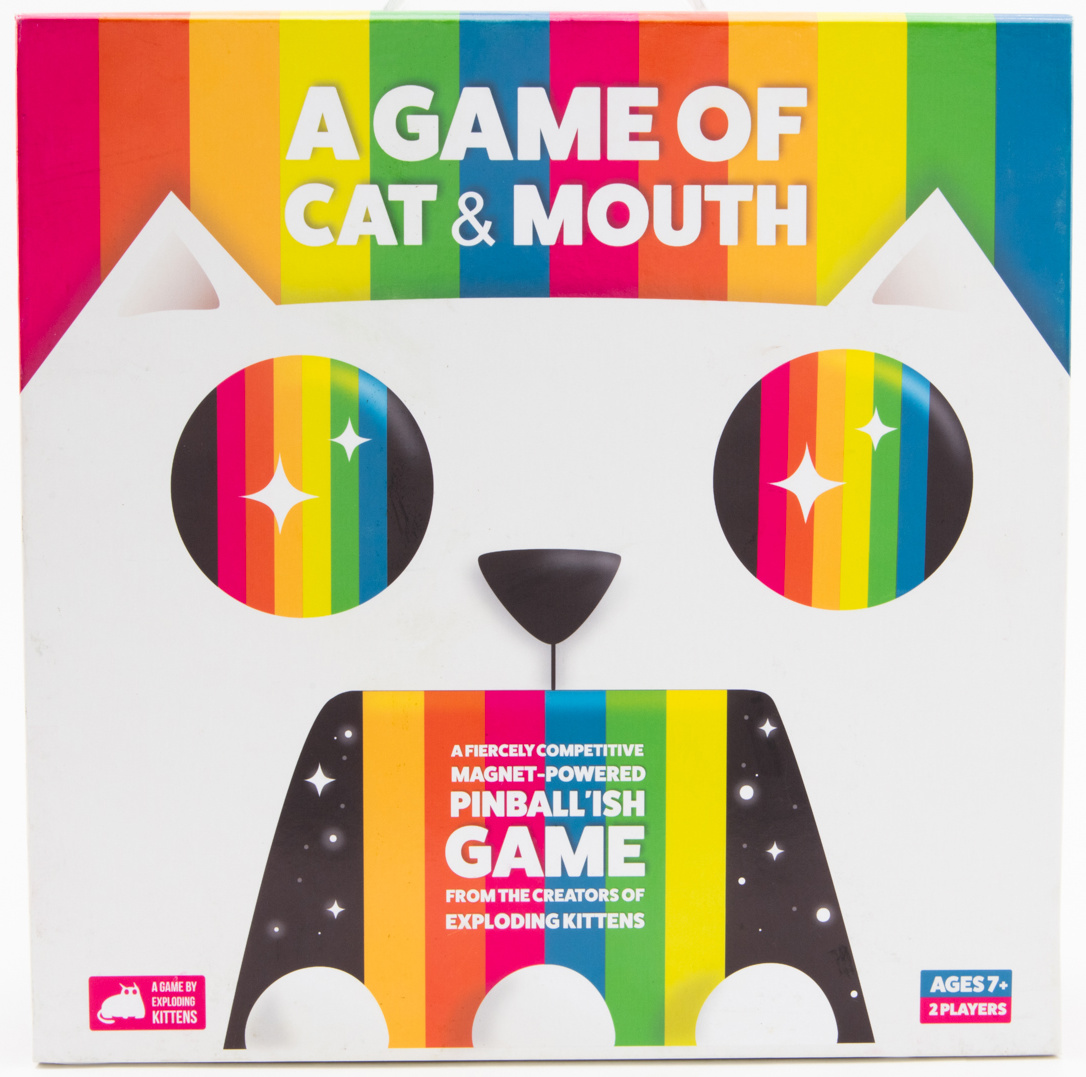 A Game of Cat & Mouth
From the team behind the wildly popular Exploding Kittens game comes A Game of Cat & Mouth, a fiercely competitive, magnet-powered pinball-ish game that's all about fast-flinging and quick thinking. Two players go head-to-head as they attempt to land all of the balls on their opponent's side. It's like air hockey, but instead of air and hockey, it's cats and rainbows. And who doesn't love cats and rainbows? Ages 7+ MSRP $24.99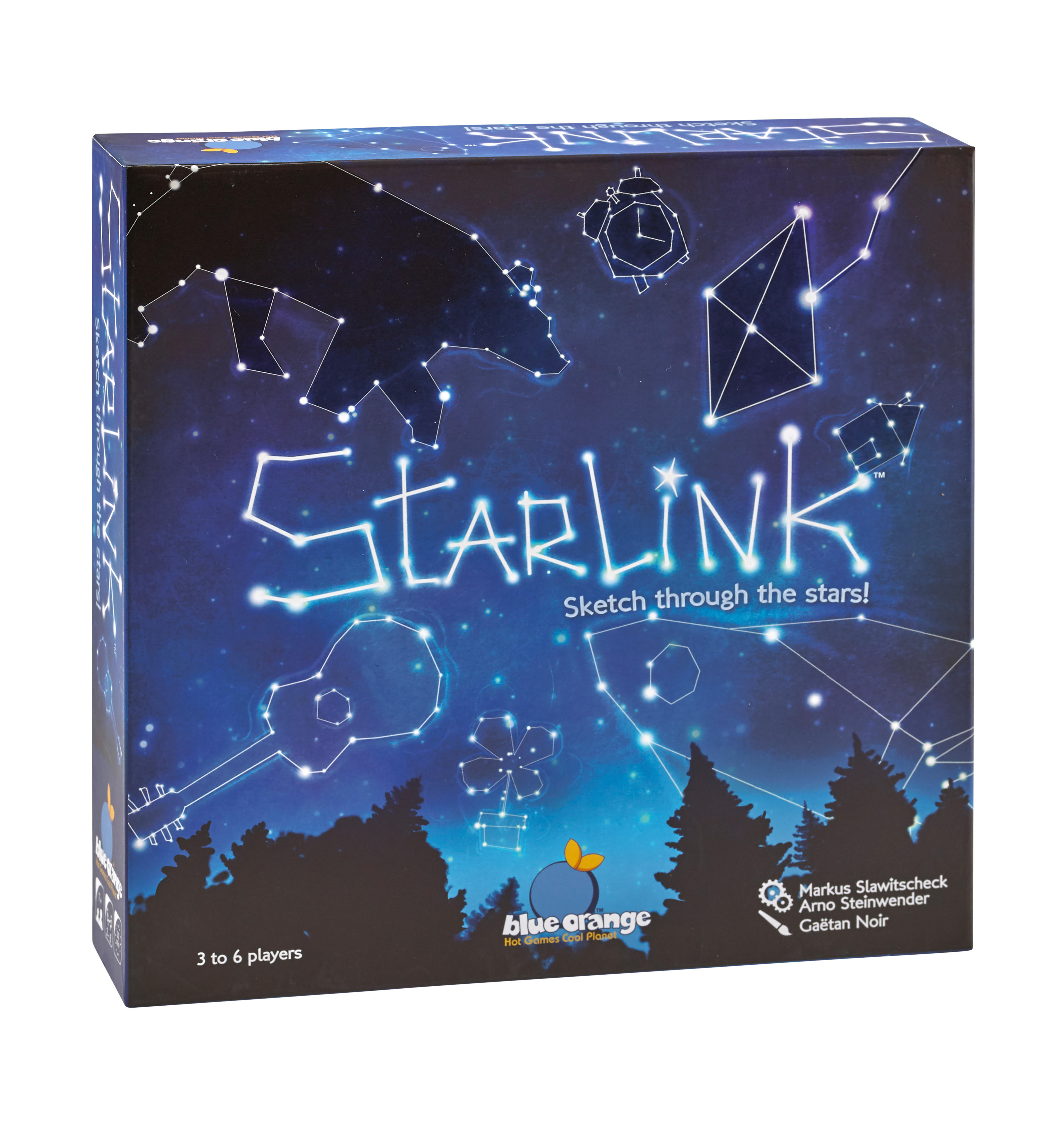 Starlink
If your kid is missing AMNH's planetarium show, this drawing party game is a great way to enjoy some astronomy right at home. Players attemp to represent a secret word as they create their very own constellations by connecting stars together in the night sky. they then hope that the other players can guess their intent. Sounds pretty out-of-this-world, right? Ages 8+ MSRP $19.99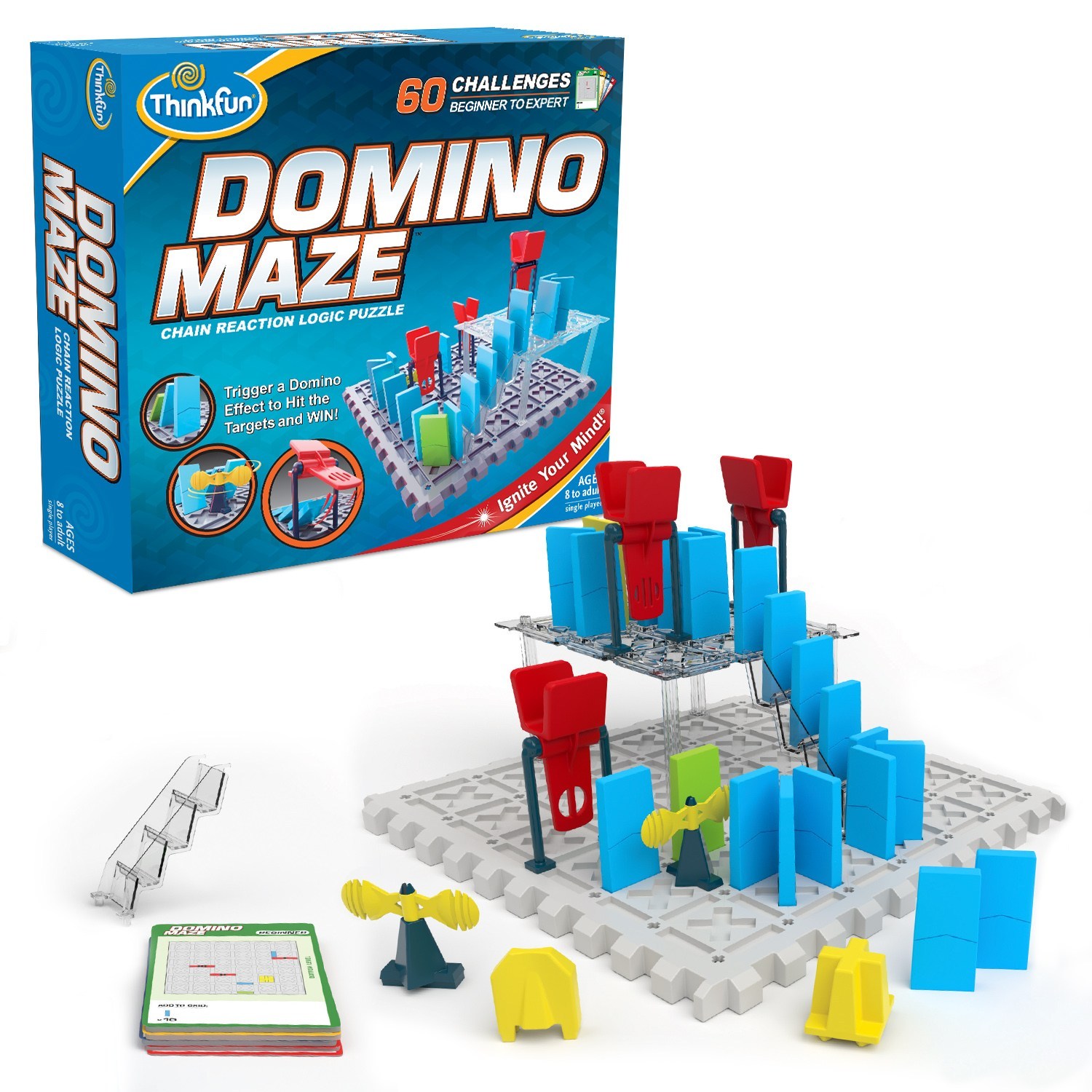 Domino Maze
I'm a big fan of games that encourage logical reasoning, and ThinkFun's products never disappoint in this regard. Case in point? Domino Maze, which creates all the thrills of a classic domino run with an added twist - it's also a brilliant logic puzzle. Kids put their reasoning skills to the test as they navigate their way through pivots, around blockers, and even up and down stairs. Ages 8+ MSRP $29.99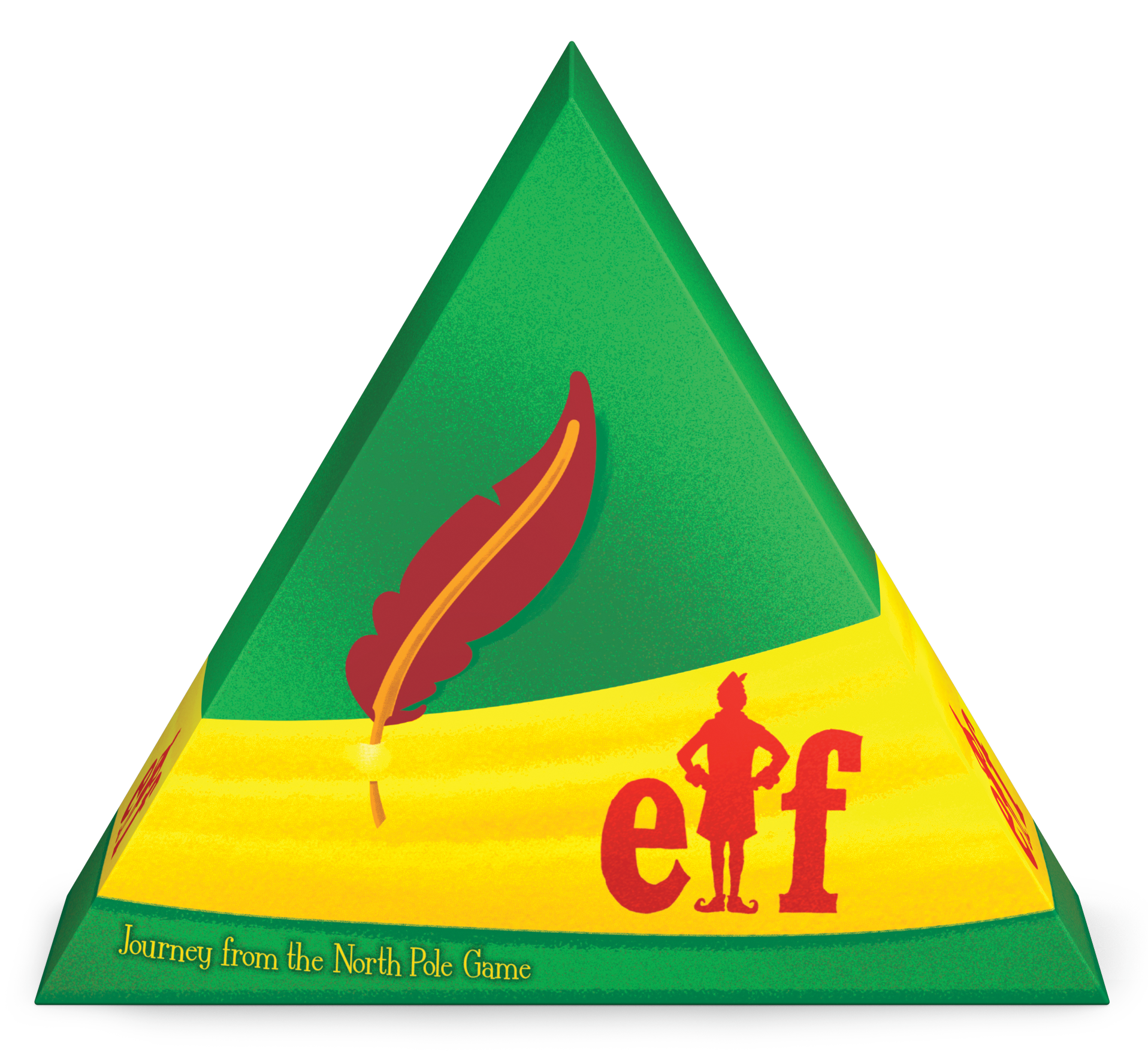 Elf - Journey from the North Pole
This game brings my all-time favorite holiday movie to life! Players help Buddy the Elf find his dad by laying a loopy route from the North Pole to NYC. I'd be hard-pressed to find a game better suited to getting everyone in the holiday spirit! Ages 8+ MSRP $19.99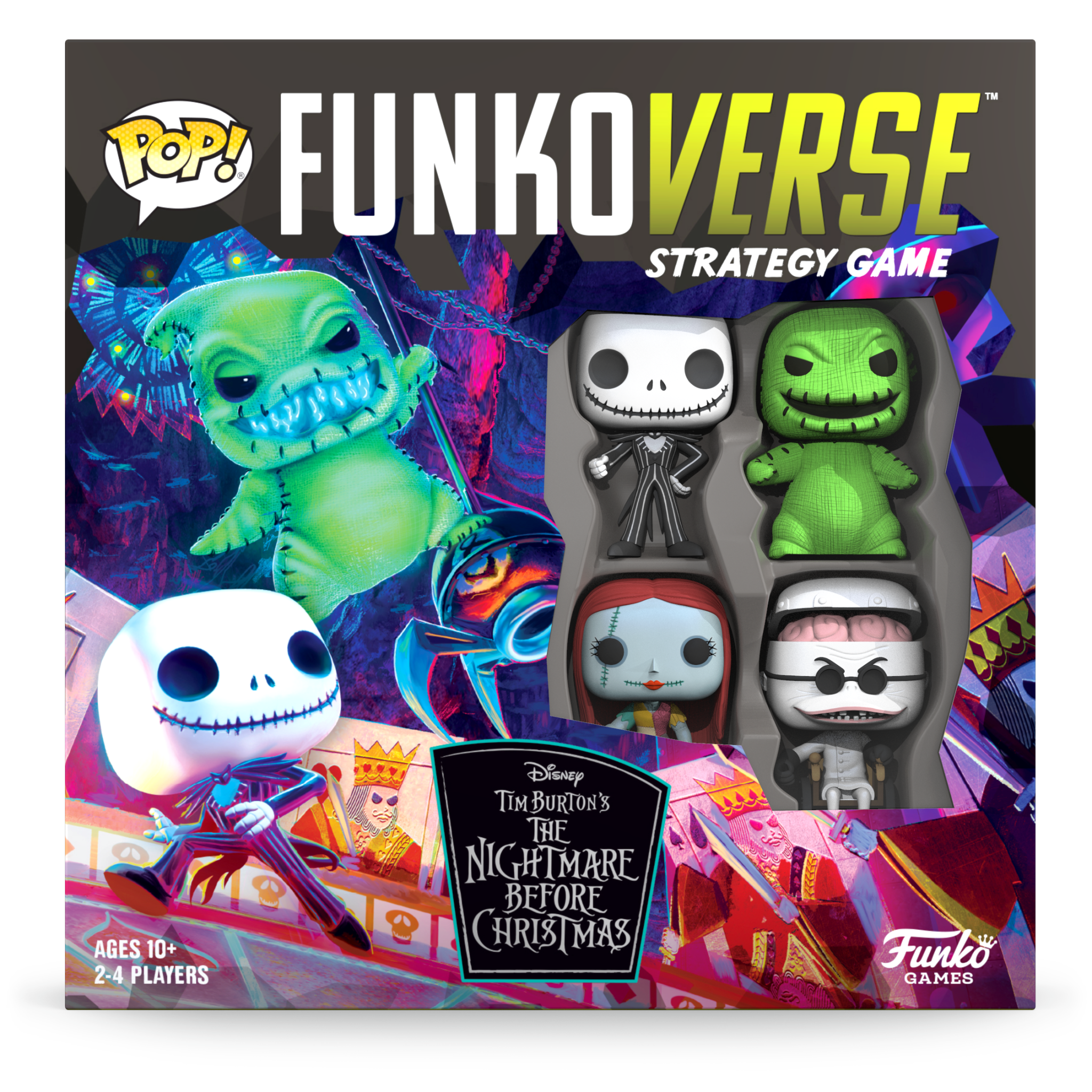 Funkoverse - Disney's The Nightmare Before Christmas Strategy Game
Jack Skellington fans will love this strategy game, in which players combine their favorite characters (including Jack Skellington, Sally, Oogie Boogie, and Dr. Finkelstein) and go head-to-head in exciting game scenarios. Each character in Funkoverse is unique, so players are encouraged to try out different combinations of characters and items in order to discover their favorite synergies and powerful strategies for the different game scenarios. Ages 10+ MSRP $39.99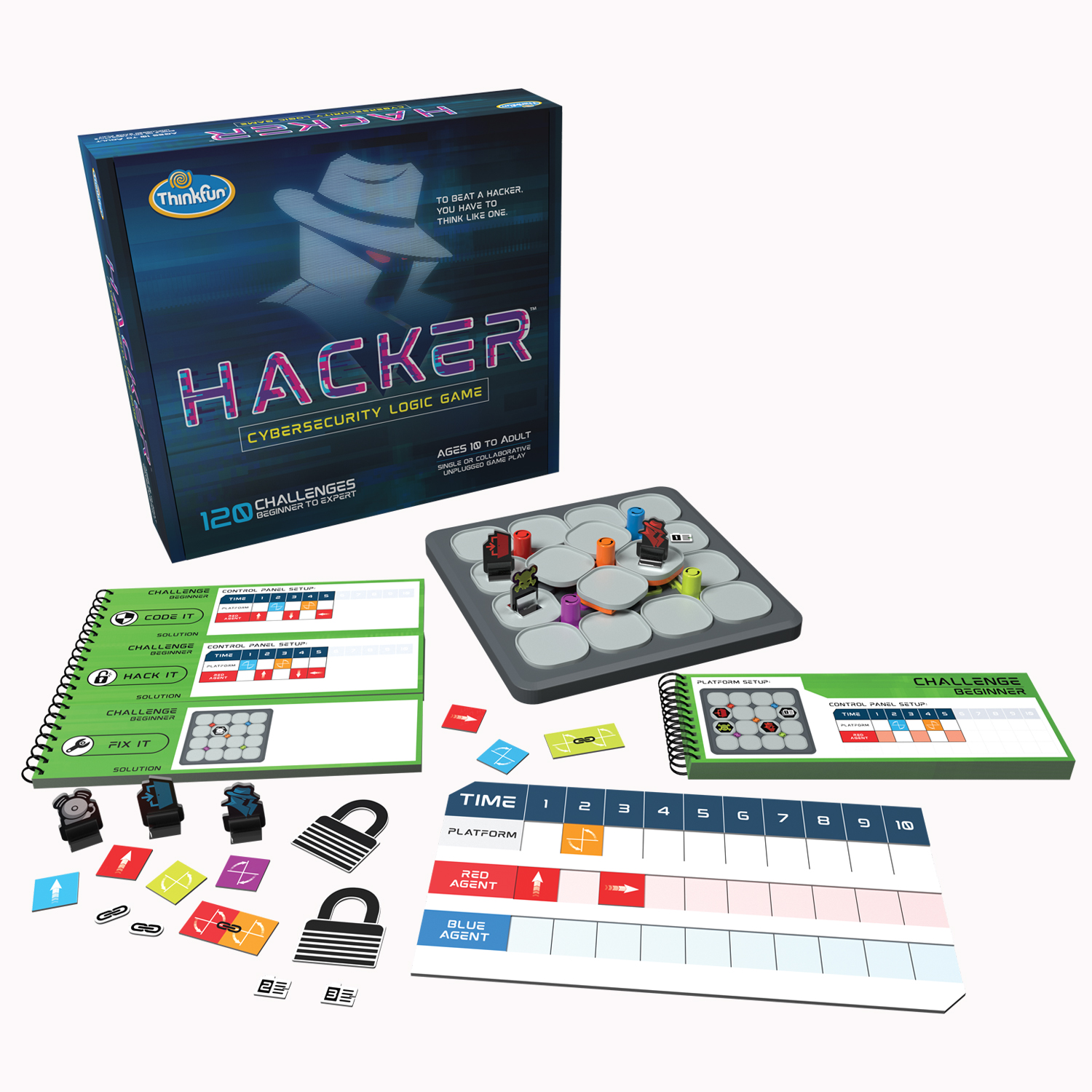 Hacker
Who doesn't love the idea of outsmarting cybercriminals? In Hacker, players take on the role of a coder, hacker, and security engineer in 40 challenges ranging in difficulty from beginner to expert. Program your agents to collect data chips while avoiding viruses and alarms, and as you discover how a hacker can damage your programs, you'll learn how to secure them from future attacks. Ages 10+ MSRP $29.99
Rapidough
Charades, but make it sculpting! In this family game, each team plays at the same time, and for each turn the team's designated sculptor must use modeling dough to replicate a word that appears on card. Players help their team guess the word before their opponents in order to win the dough modeling crown. Ages 8+ MSRP $19.99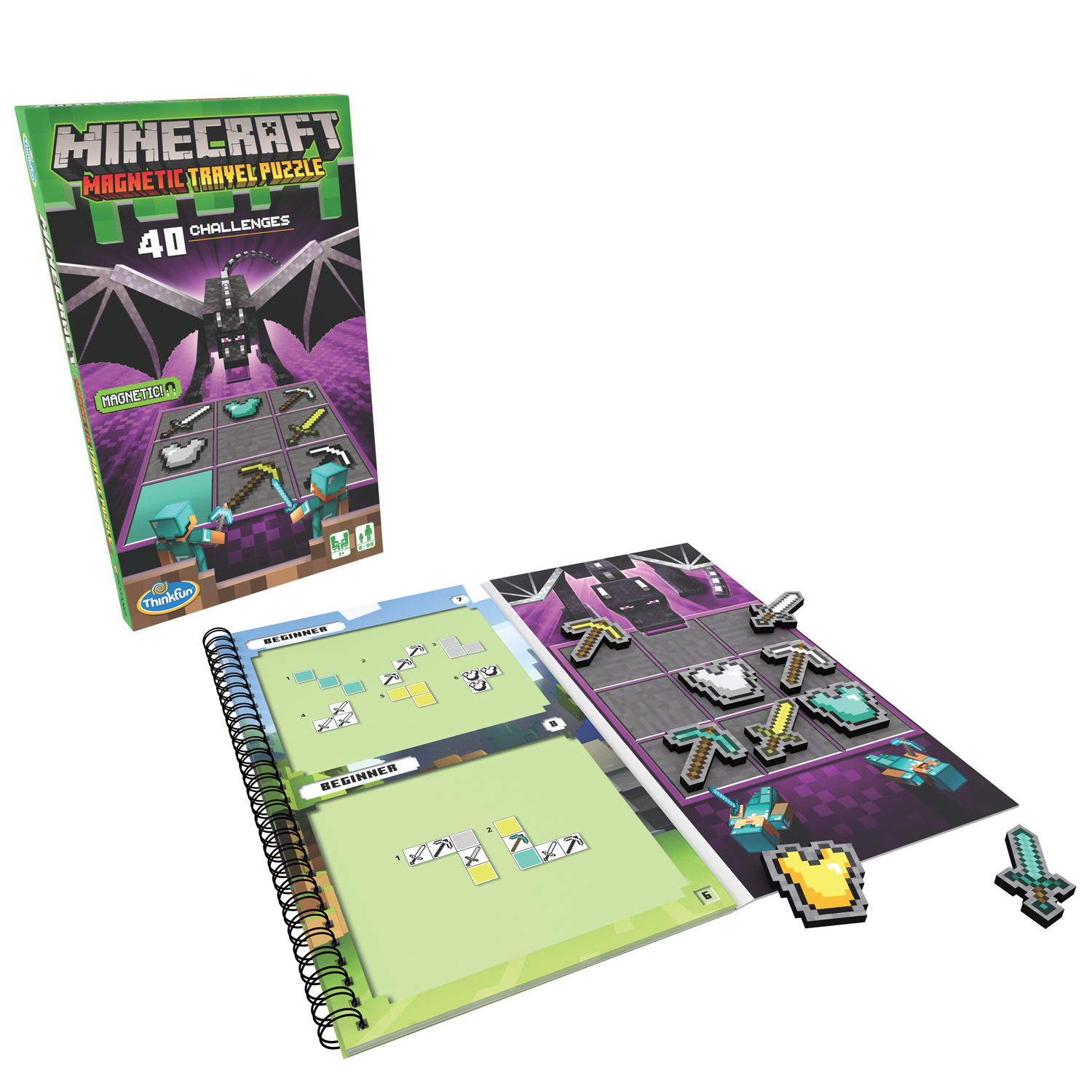 Minecraft Magnetic Travel Puzzle
My kids are obsessed with Minecraft, so they're definitely going to flip for this on-the-go adventure, in wihch the ender dragon tries to prevent players from traveling through the worlds of Minecraft by placing 40 increasingly difficult challenges in their path. Kids must solve the challenges and advance on their journeys using their most powerful weapon - their brain! Ages 8+ MSRP $14.99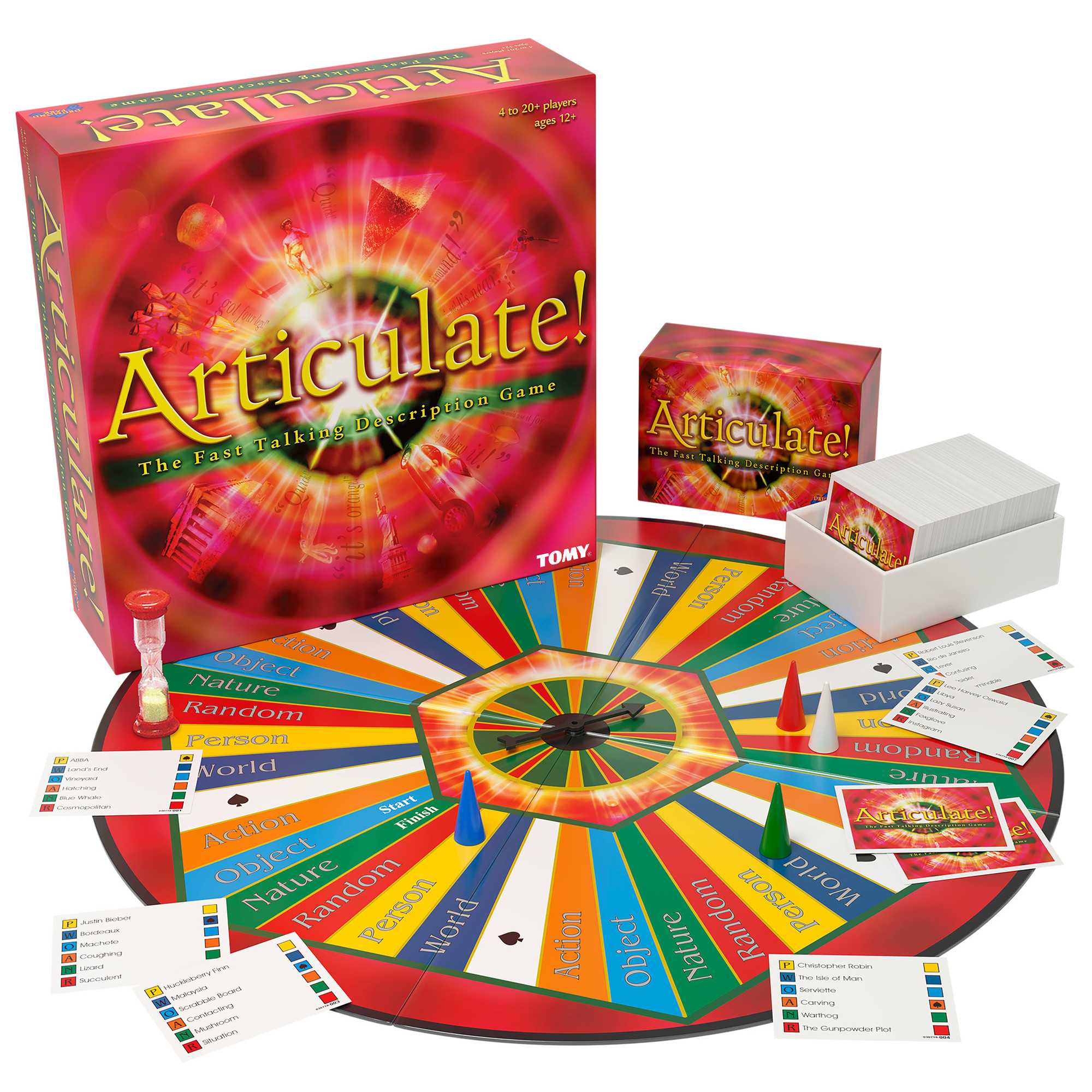 Articulate
This one's for all the uber expressive kids out there! In this team game of quick-fire descriptions, players describe as many card entries as possible in 30 seconds. The first team to make it around the board wins. Warning - things can get VERY loud! Ages 12+ MSRP $24.99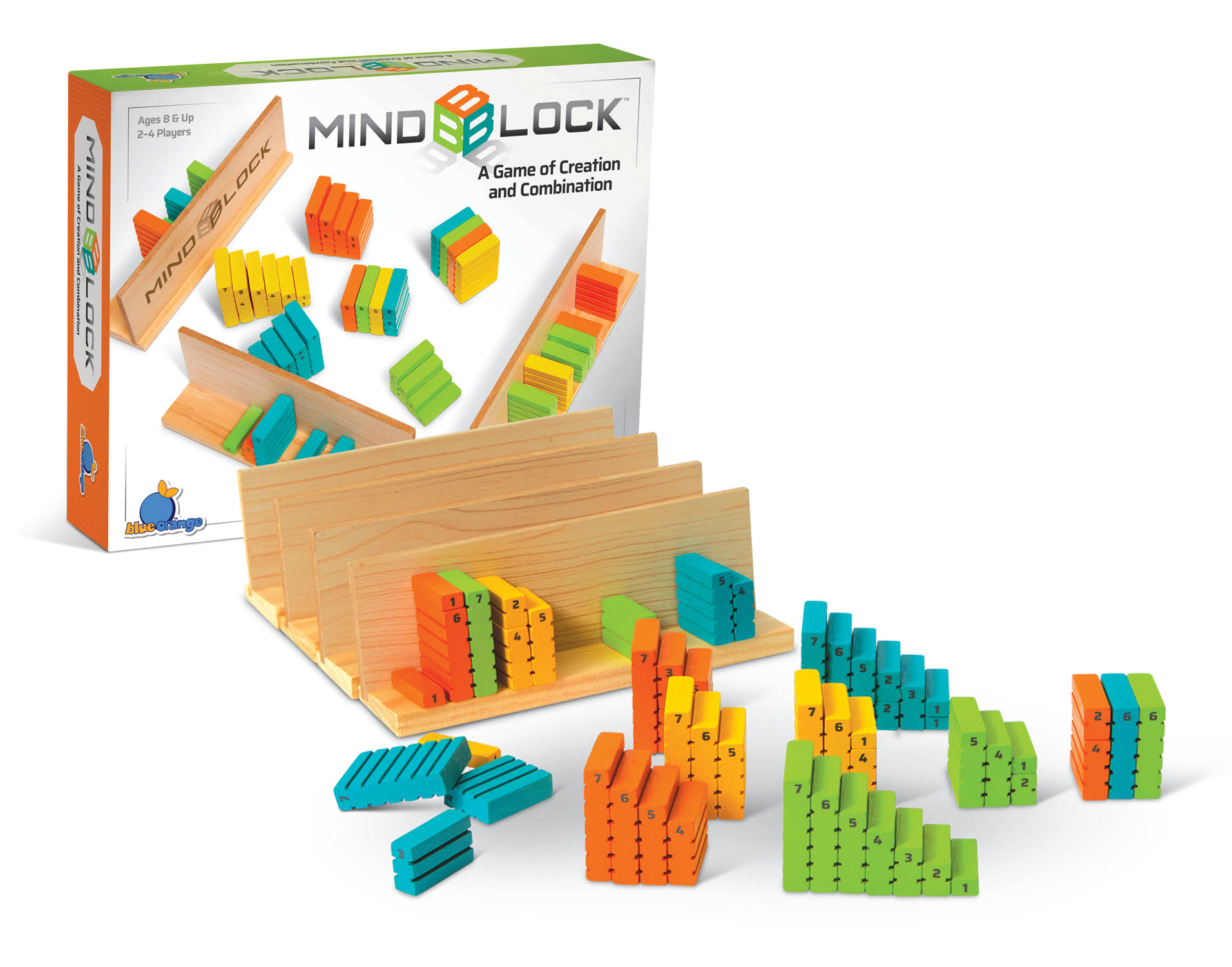 MindBlock
If you like Rummy, then you'll love this strategy game, which puts a twist on the classic Rummy idea through the use of stacking building blocks. Players create Sets and Runs by combining blocks that range in height from 1 to 7. Sets are made with 3 or 4 blocks of the same size, but different colors. Runs are made up of 3 or more blocks of the same color in consecutive order. New opportunities come from a player's ability to stack blocks on top of others to form new heights. This one definitely requires some serious thinking ahead and smart decision making! Ages 8+ MSRP $32.99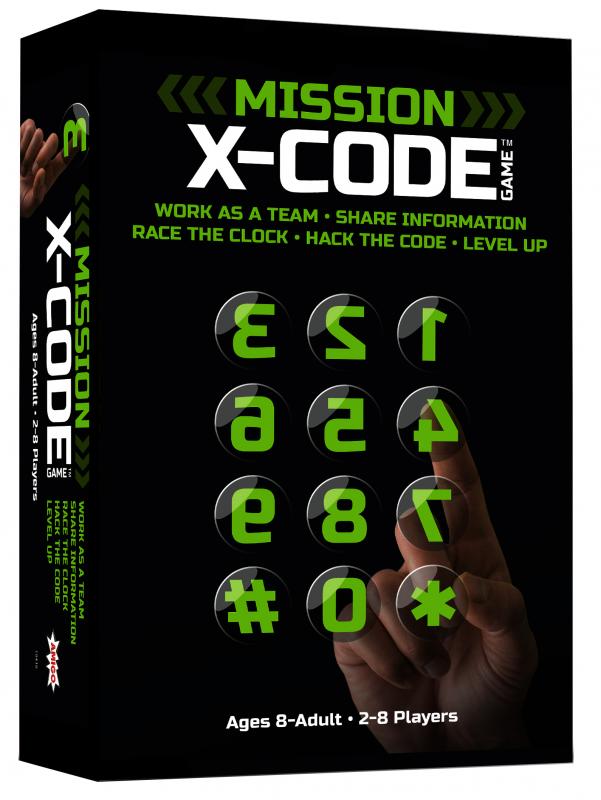 X-Code
Aspiring code-breakers will love this suspense-filled game. The world's computer networks are down, and you can only bring them back by entering a secret 12-digit code. But you can't do it alone—tell the other players what you're missing to complete your part of the code, then swap to collect the cards you need. But each card can only be passed in one direction, so you'll need to work together in this frenetic game that requires good communication, strategy, a little luck, and lots of skill . . . and that's only for the first level. There are 10 levels in all—they get more and more challenging! Age 8+ MSRP $19.99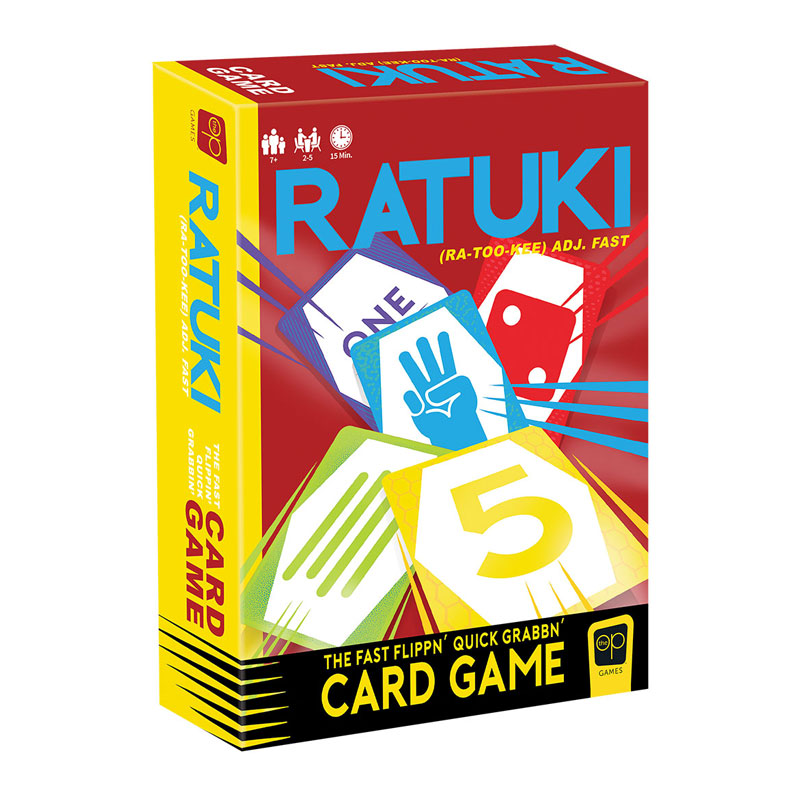 Ratuki
I'm a big fan of family card games, as they're perfectly suited for travel and for bringing to restaurants or pretty much anywhere we go (which these days mostly means our living room!). Ratuki is a great card game option, as it challenges 2 to 5 players to simultaneously race to unload their cards by playing on shared ascending and descending stacks. It's a high-speed game that everyone can enjoy! Ages 7+ MSRP $14.99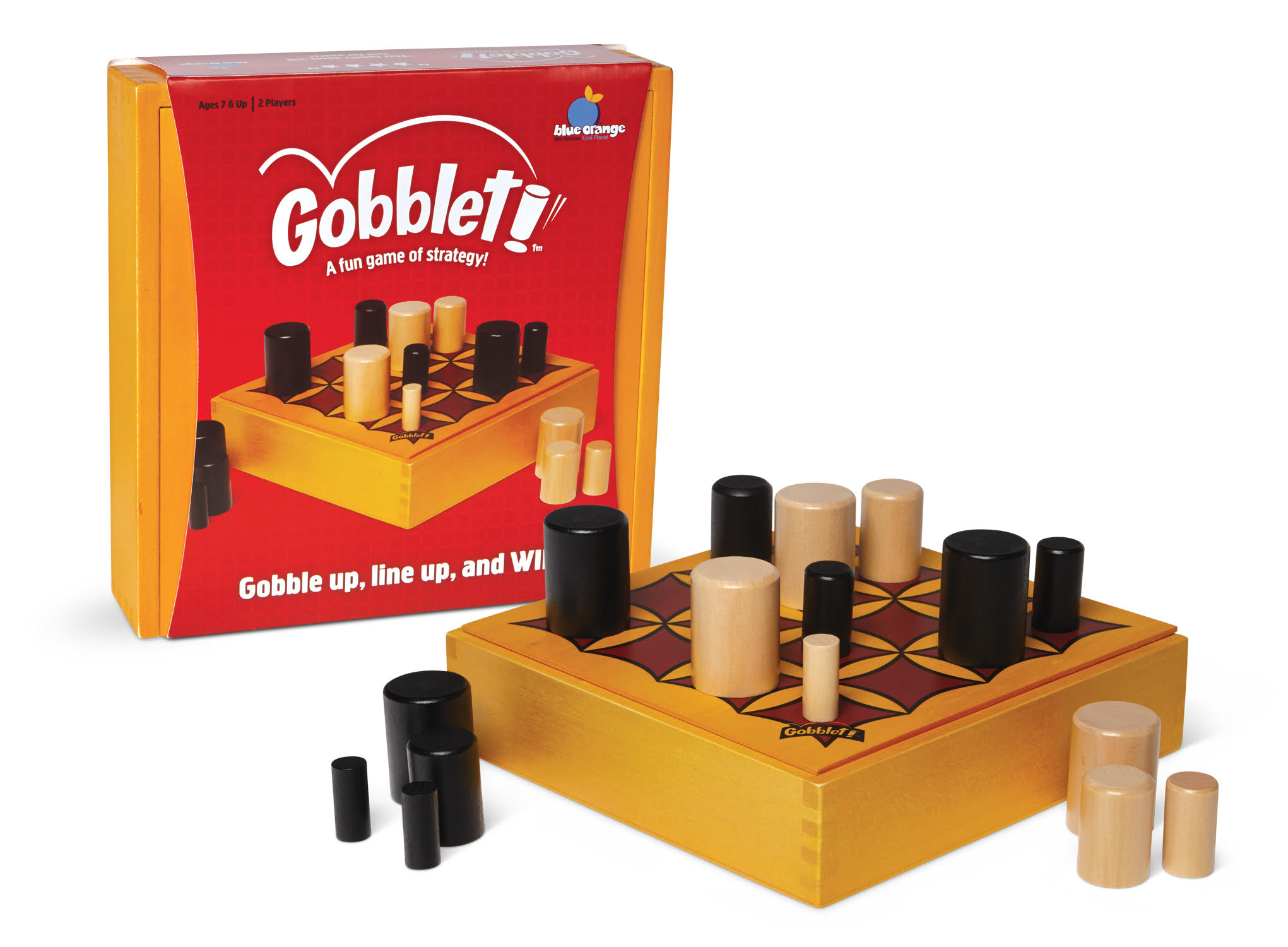 Gobblet!
This strategy game is not only sleekly designed, but also super easy to learn, making it the perfect family game. Don't be fooled by the simple instructions, however, as mastering Gobblet! is no small feat. The goal is to line up four of your pieces in a row on the checkered board, then take your opponent's place by covering their piece with your bigger piece. Ages 7+ MSRP $32.99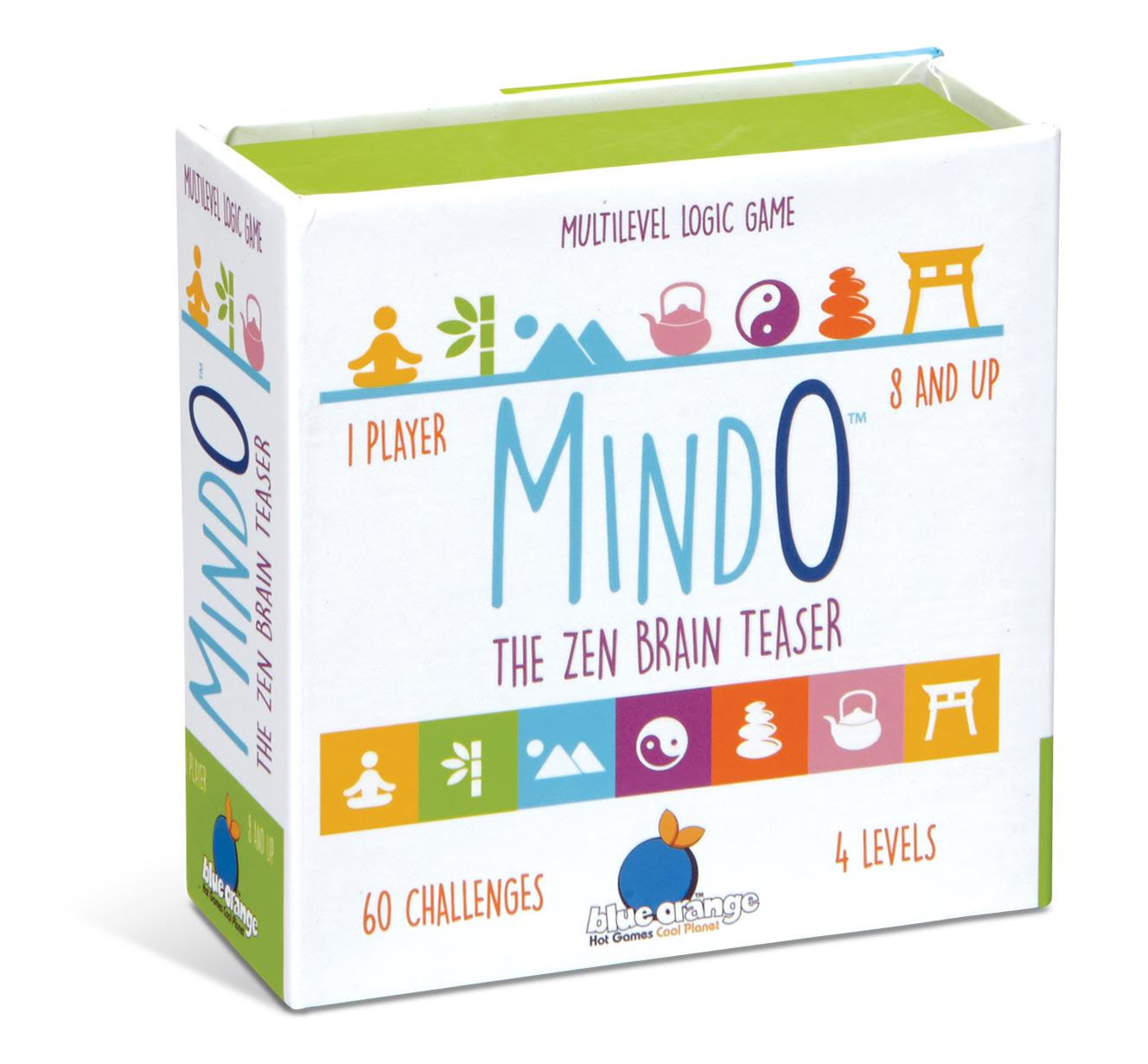 Mindo Zen
Don't let the small package in which this game is contained fool you - Mindo Zen is super sophisticated and highly challenging. Kids ages 8 and up can play Mindo Zen independently as they engage in hours of brain teasing using double-sided tiles to recreate color patterns on the corresponding challenge cards. Ages 8+ MSRP $12.99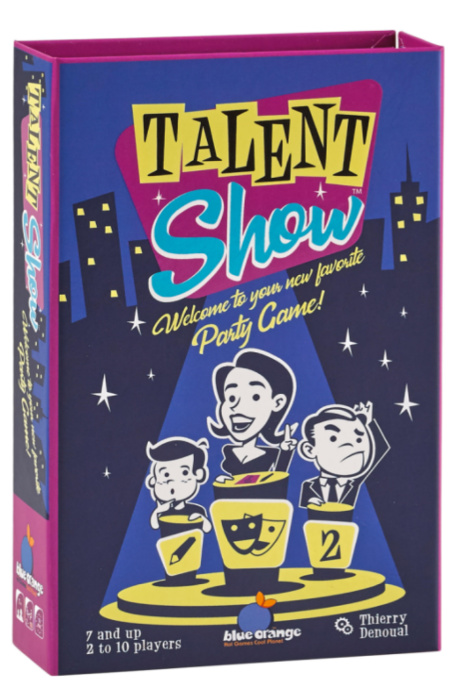 Talent Show
If 2020 has taught my family anything, it's that we need to approach life with a healthy dose of humor, and Talent Show is the perfect game for letting us get our sillies out. Players must see if they have what it takes to win the talent show by competing in challenges including drawing, singing, miming, and combining words together. You'll score points if the other players can guess what you're trying to represent. Ages 7+ MSRP $12.99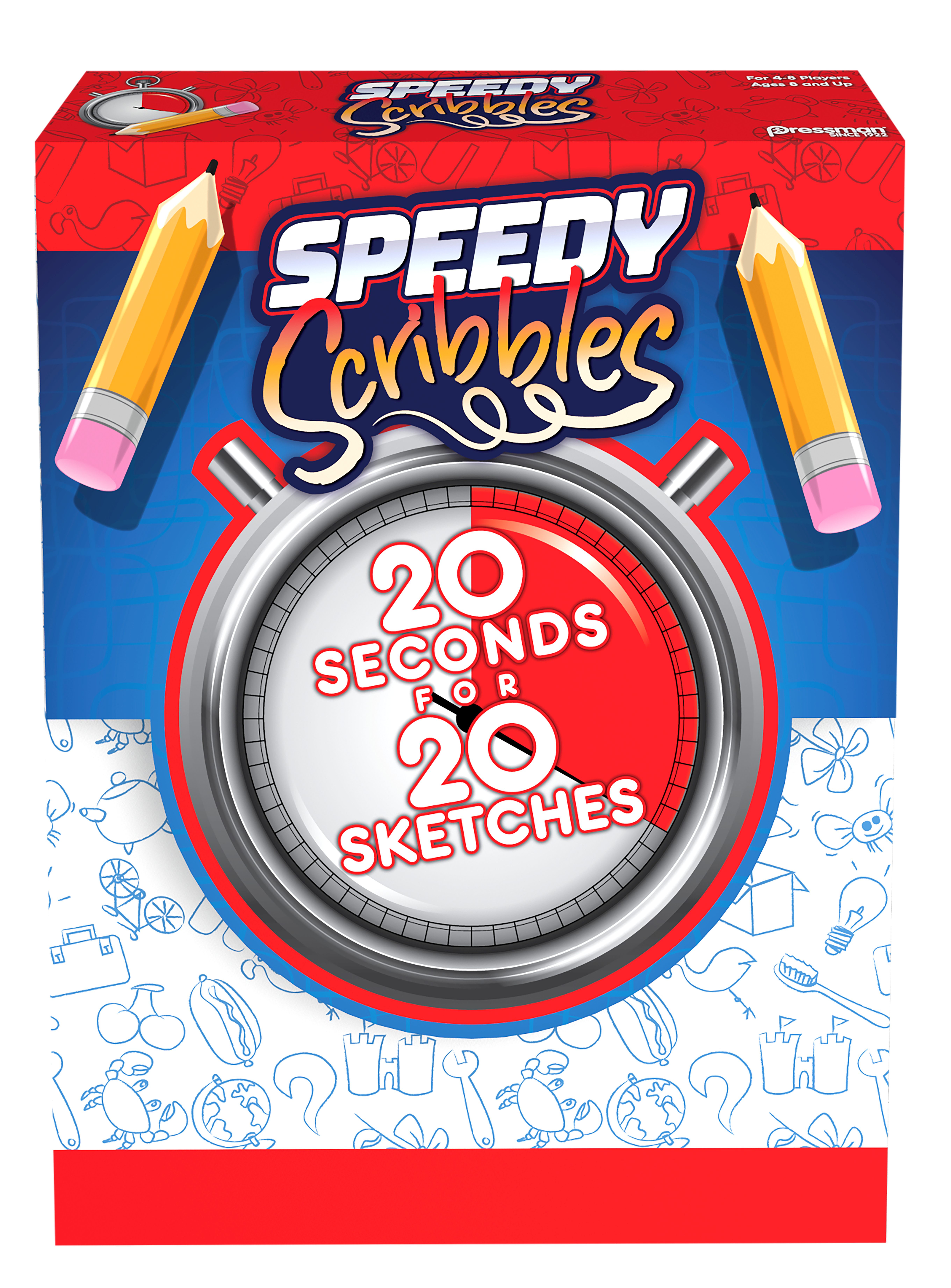 Speedy Scribbles
My uber competitive kids are going to have a blast showing off their quick thinking and super sharp memory skills as they play this game, which challenges players to scribble 20 words in 20 seconds. One player is chosen to be the reader and begins reading 20 words in 20 seconds. As they are reading, the other players race to sketch an image to help them remember each word later. Players score a point for each correct answer and can steal a word if their opponent guesses incorrectly. The player with the most points wins! Ages 8+ MSRP $15.00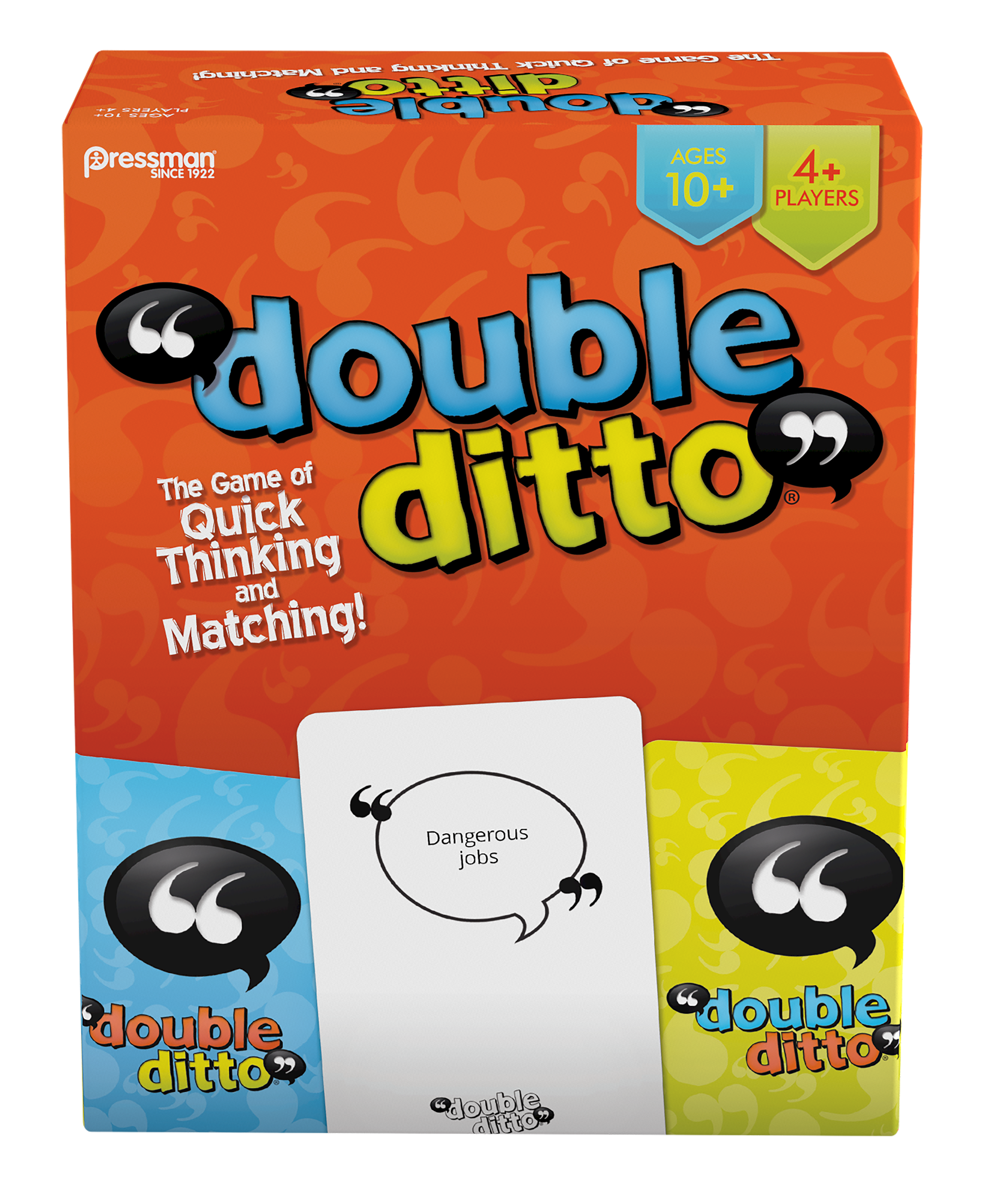 Double Ditto
I love games our entire family can enjoy together, and Double Ditto definitely fits the bill in this regard. Players choose a card, read it aloud, and then quickly (as in you only have 15 seconds!) write down two answers they think someone else also will write. Match an answer with another player for a "ditto," and if you match both of your answers it's a "double ditto." Ages 10+ MSRP $19.99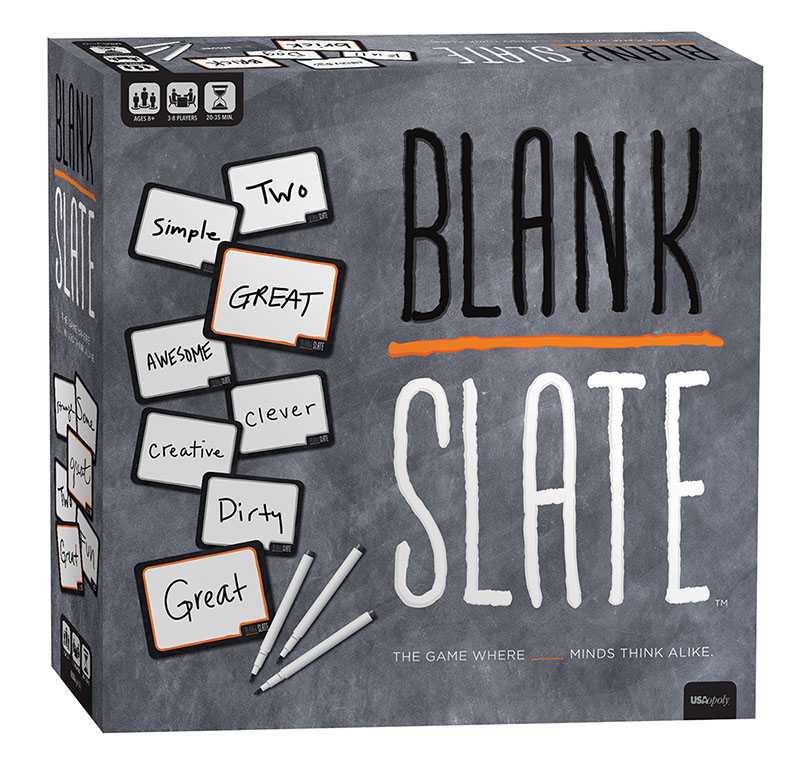 Blank Slate
I love games that really make my kids think, so Blank Slate is a winner in my book. Players pick one of over 250 Word Cue cards (there are 500 total cues), write the word they think best completes the phrase, and then try to match it exactly to another player's word without giving a single hint. Ages 8+ MSRP $24.99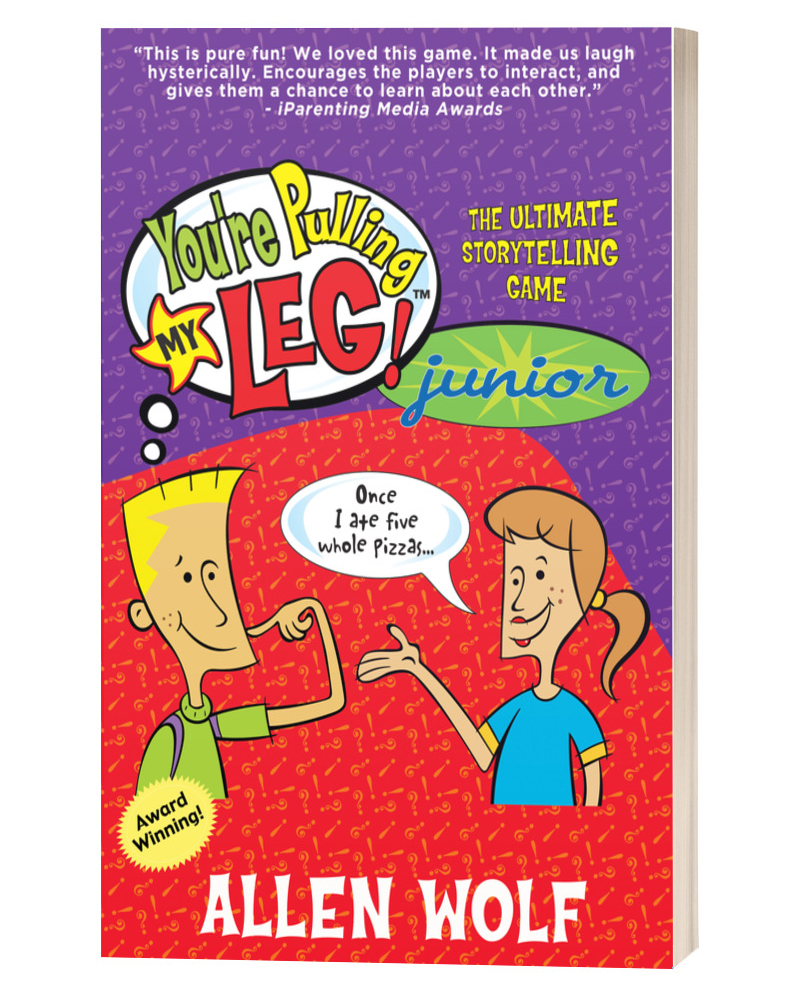 You're Pulling My Leg! Junior
Have you ever eaten too much pizza? Gotten gum stuck in your hair? You'll laugh out loud (and I think we could all use more laughs this year!) as you and your friends and family try to fool each other with hilarious stories from your lives as you play this storytelling game. When you read a question from a card, the secret flip of the coin tells you if your answer should be true or made up. When you hear a story, you vote points on whether you think the storyteller being truthful or pulling your leg, with points awarded if you're right and deducted if you're wrong. My kids are terrible bluffers, so I'm totally going to beat them at this one! Ages 9+ MSRP $12.99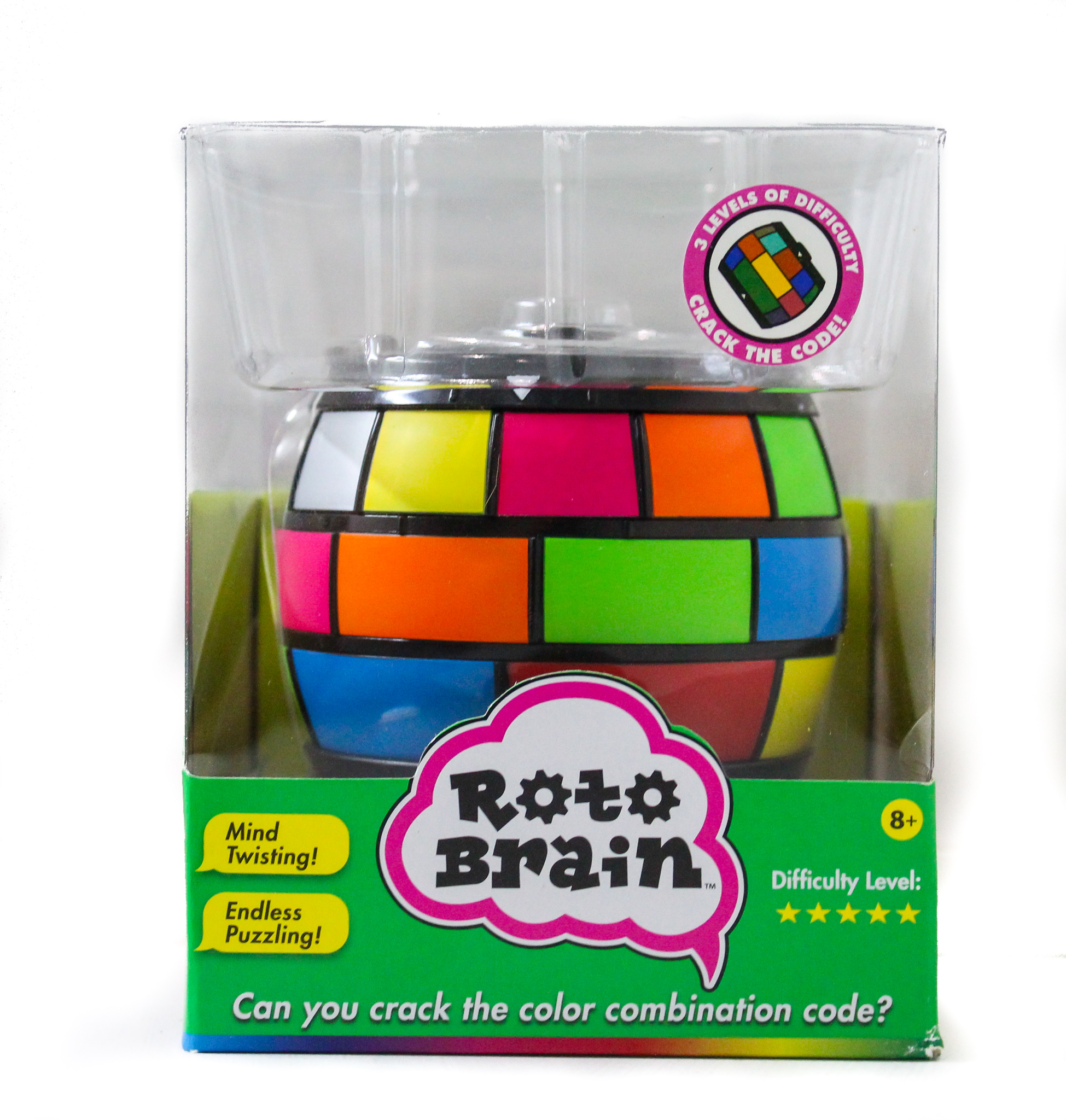 Roto Brain
This challenging 3D puzzle sphere is the Rubik's Cube reinvented. MSRP $19.99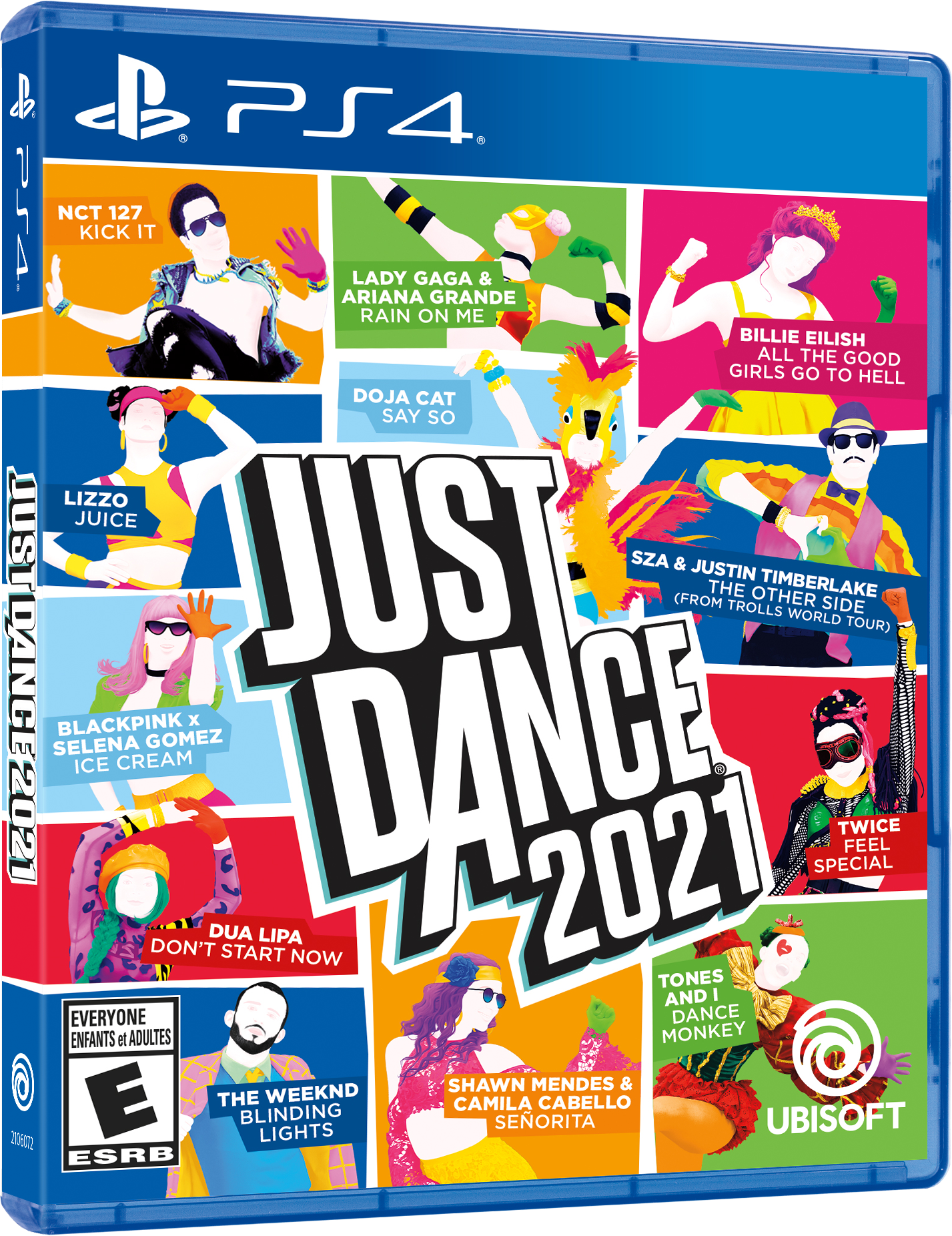 Just Dance 2021
My pop music-obsessed kids eagerly await the release of each year's Just Dance game, and they are going to absolutely flip for the 2021 version. With 40 hot new songs and access to more than 600 songs with a free one-month trial of Just Dance Unlimited (the dance on-demand streaming service included with each copy of the game), Just Dance 2021 offers players even more ways to dance. With a new Quickplay mode, an improved World Dance Floor, and the return of classic Just Dance game modes such as Kids mode, Sweat mode and Co-op mode, this game is sure to be a huge holiday hit for your aspiring pop stars. MSRP $49.99
Transformers: Battlegrounds
Transformers fans will love this all-new tactical combat game, featuring Bumblebee, Optimus Prime, Grimlock, Starscream and Megatron battling it out for control of the AllSpark in single-player and co-op gameplay. Combat takes place across an array of levels and is set in iconic locations such as Central City and Cybertron, where players take command of their squad and fight together to save (or destroy) the galaxy. MSRP $39.99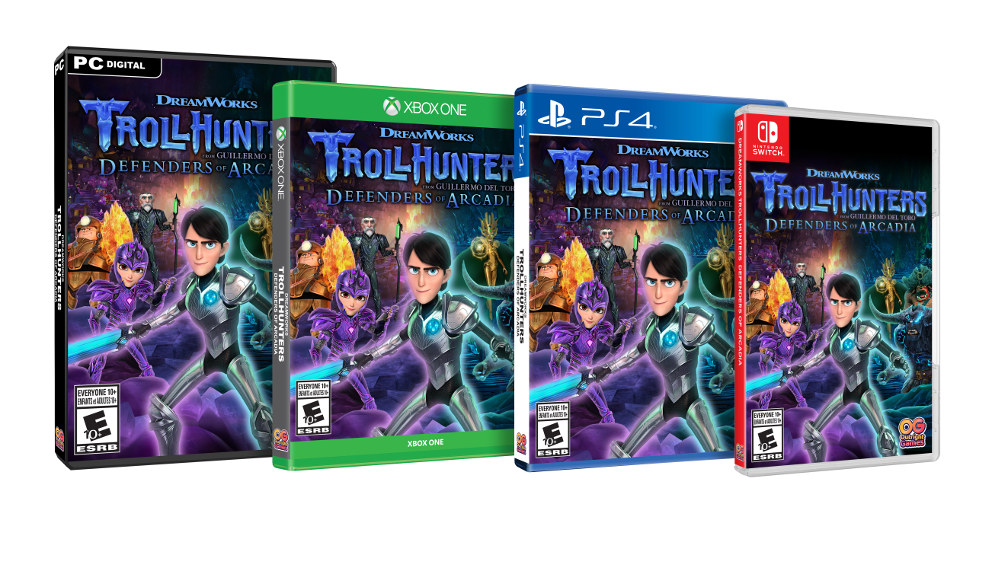 Trollhunters: Defenders of Arcadia
In this action-packed video game based on the popular Netflix series, players assume the role of Jim Lake Jr. as he travels through time to catch the trickster troll Porgon and attempts to stop the time-pocalypse. As they set off on an adventure across the game's unique worlds, players meet fan favorite characters, level up their armor, gain new abilities, and become the hero of Arcadia. MSRP $39.99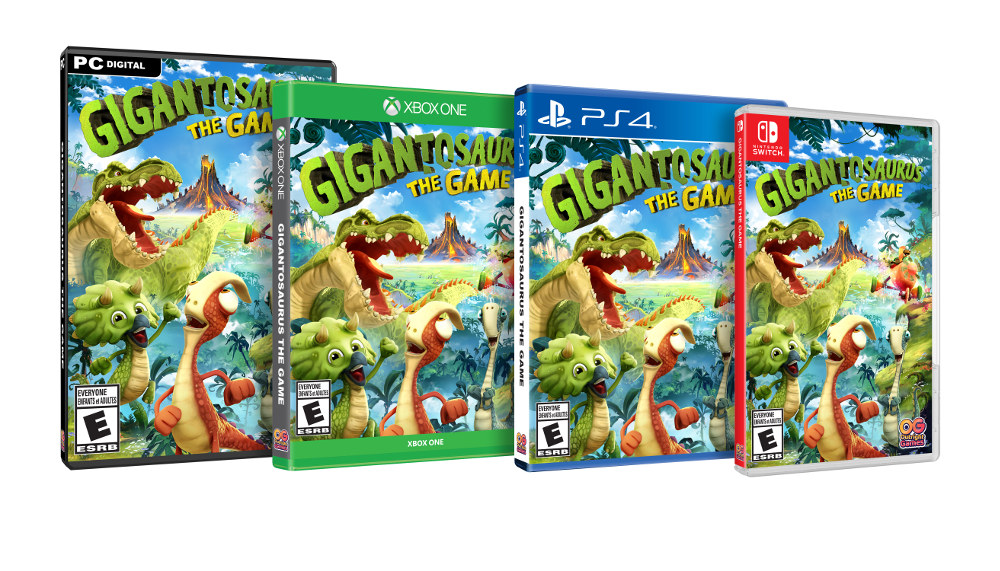 Gigantosaurus: The Game
Dino lovers will fall hard for this one-of-a-kind adventure that allows players to explore and race across the vast, prehistoric world of Gigantosaurus. Kids can play as their favorite dino buddies from the show - Rocky, Tiny, Mazu and Bill - as they discover secrets, solve puzzles, and save the day. MSRP $39.99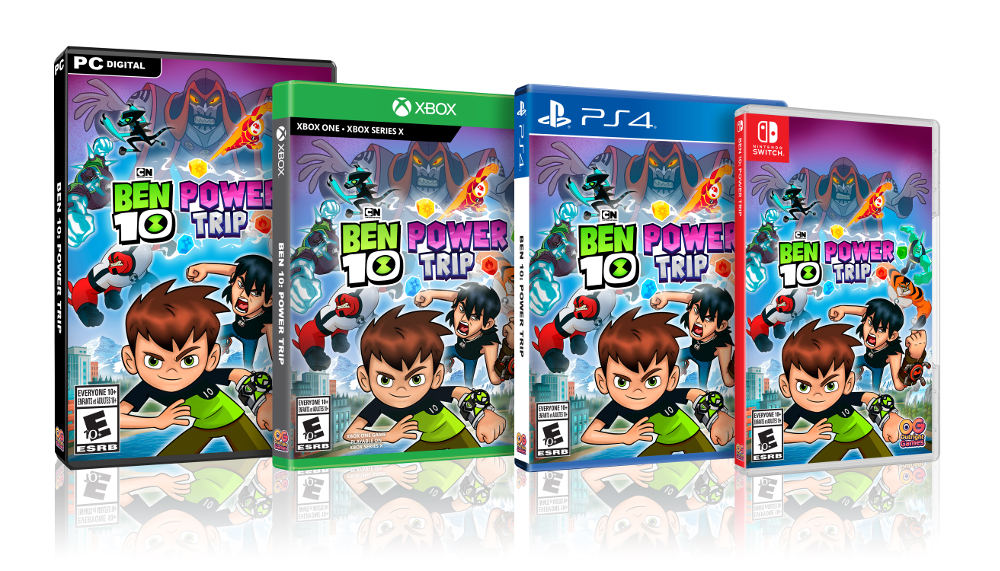 Ben 10: Power Trip
Ben 10 fans will love this action-packed video game, in which Ben and his family embark on an epic quest across Europe as he battels the evil magician Hex and uncovers the truth behind four mysterious crystals that threaten to take over his world. Players can transform into powerful aliens and work together to battle fearsome foes, use their skills to help out the townspeople they meet, collect power-ups to upgrade their aliens, and explore the cities, forests and mountains of Europe on their way to the final showdown against villainous Hex. MSRP $39.99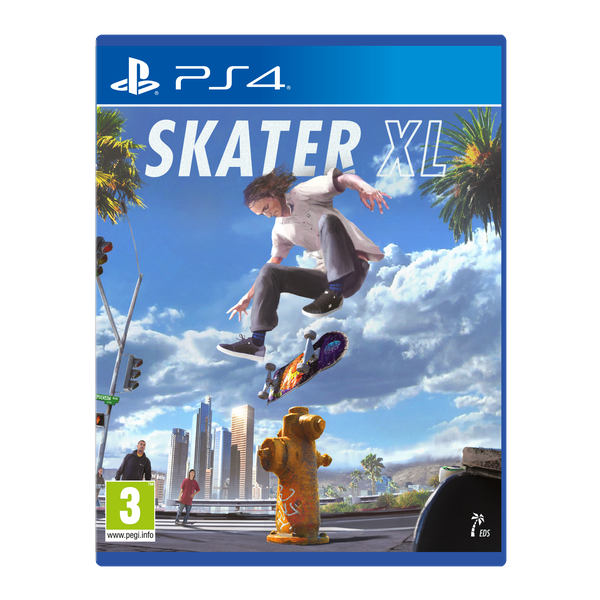 Skater XL
It might not be skateboarding weather in NYC, but your little skater can dive into skateboarding paradise in this video game featuring famous skate landmarks and environmental elements, including Downtown LA, the ginormous Big Ramp, Easy Day High, and community-created maps like Grant Park, Hudland, and Streets. Players explore different levels as they play as skateboarding pros Tiago Lemos, Evan Smith, Tom Asta, and Brandon Westgate. You can even customize and create your own skateboarding legend with gear from more than 30 real skate brands. MSRP $39.99
Disclosure: I received product samples to facilitate these reviews. The opinions expressed herein are, as always, entirely my own.