There's no better time than the holidays to treat our food, wine, and spirits-obsessed friends and family to gourmet products sourced from around the country as well as right here in New York City. Here are some of our favorite culinary delights, each of which would make a perfect gift for your favorite food, wine or spirits aficionado: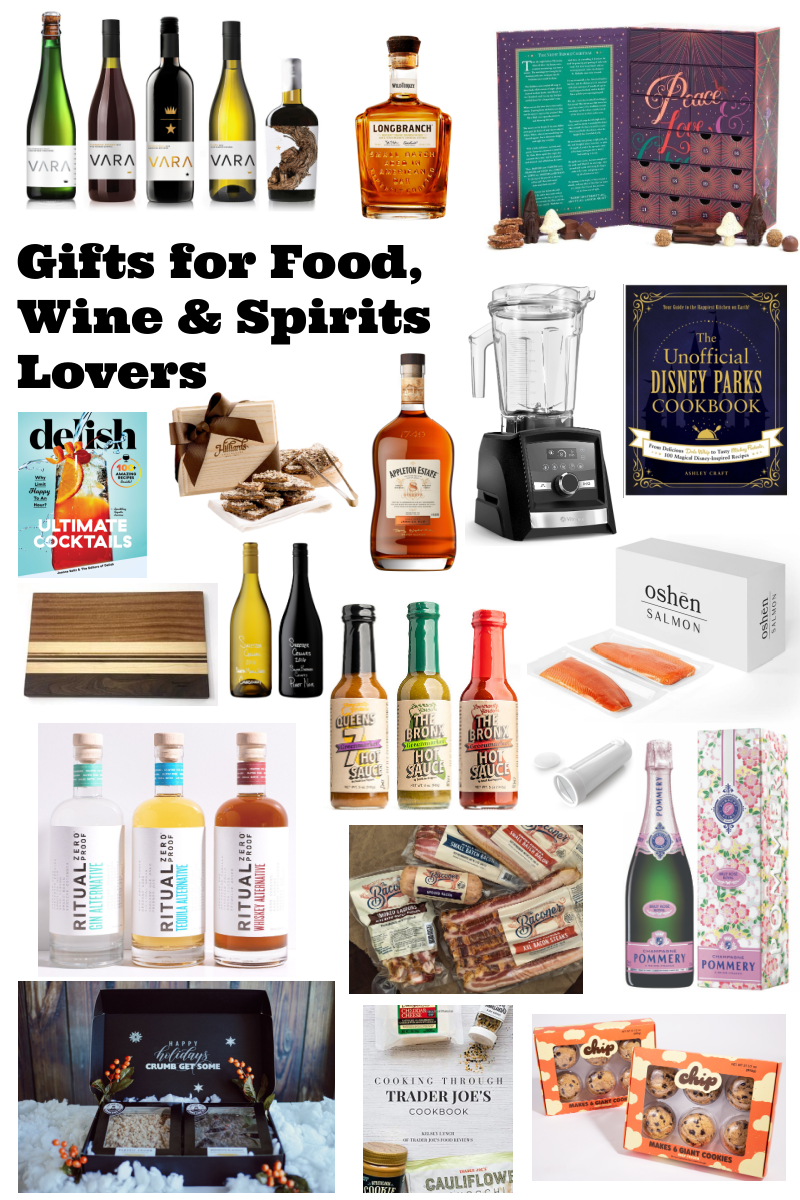 GIFTS FOR FOOD, WINE & SPIRITS ENTHUSIASTS: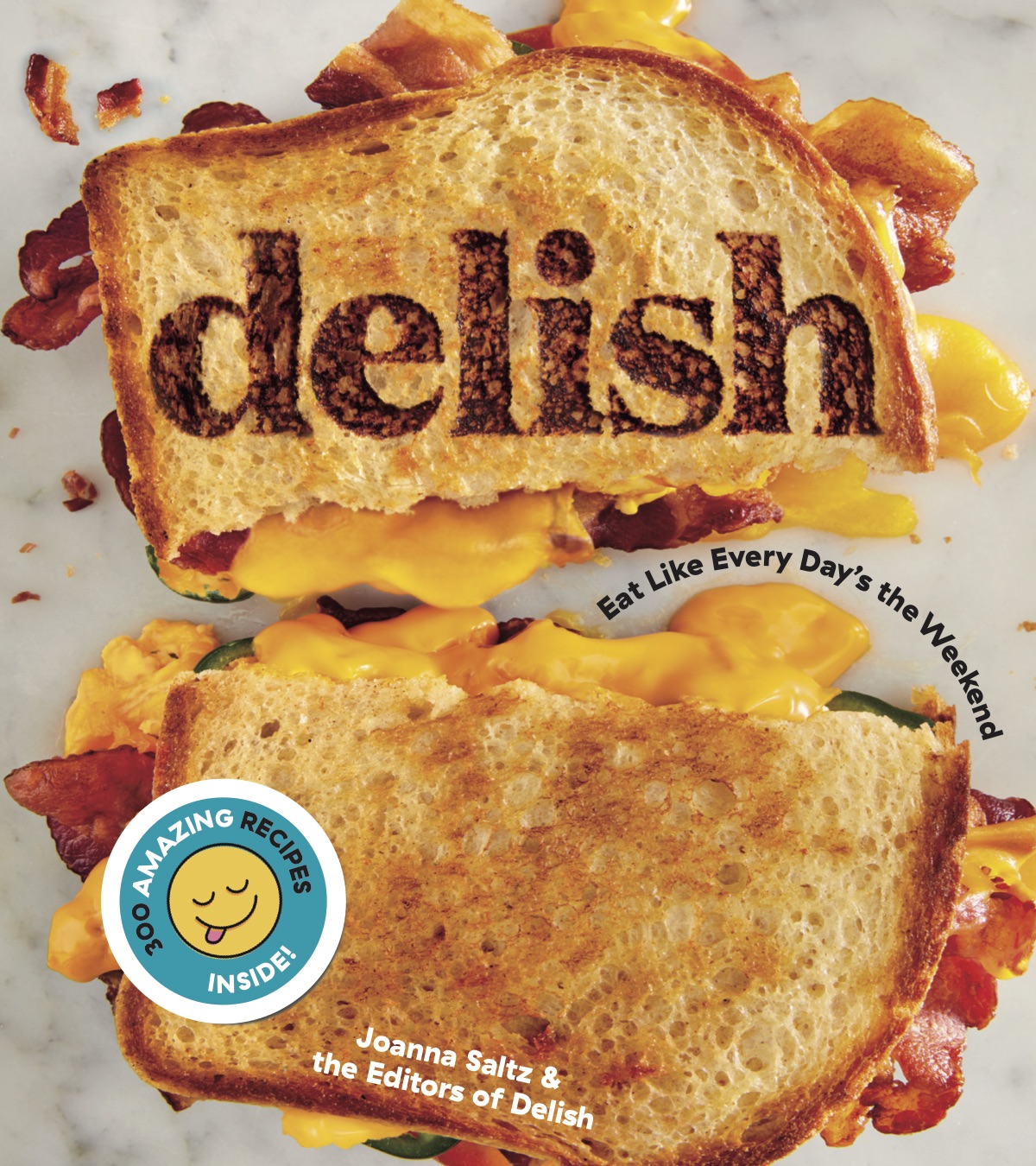 Delish: Eat Like Every Day's the Weekend
I'm a huge fan of Delish, a website geared toward food lovers who don't necessarily fancy themselves chefs. The recipes featured on Delish's site and Instagram account are as much fun to watch as they are to make, and now it's even easier to recreate their super approachable creations at home via this collection of more than 275 recipes and ideas. MSRP $30.00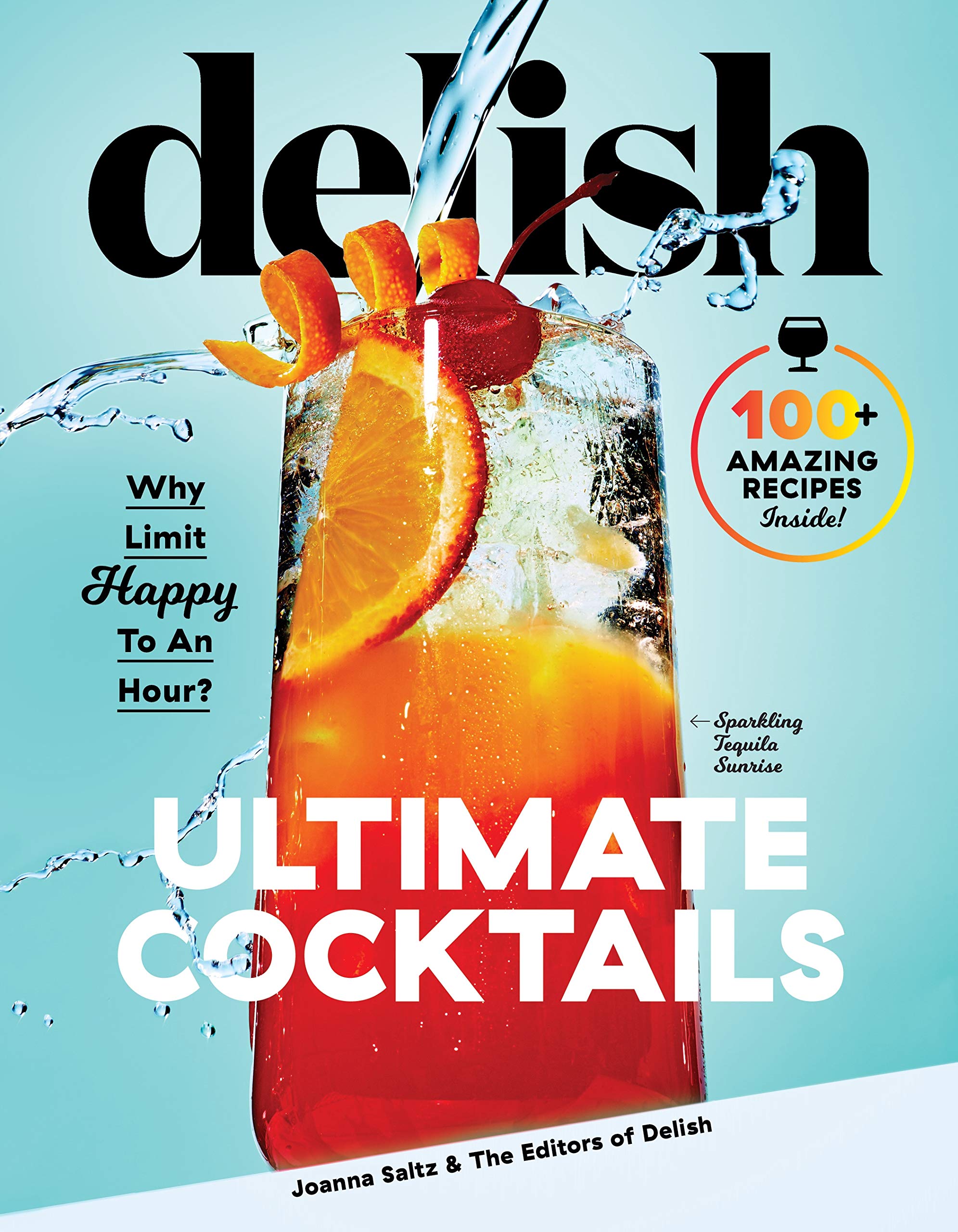 Delish Ultimate Cocktails
One of the many skills I've picked up during quarantine, and perhaps the one of which I'm most proud, is the ability to make some of my favorite cocktails right at home. Thanks to this new book from the folks at Delish, I now have more than 100 insanely great cocktail recipes for every occasion, including margaritas, mimosas, martinis and more, each with a fresh and fun twist. There are even sever super-creative mocktail recipes for my kids to enjoy! MSRP $25.00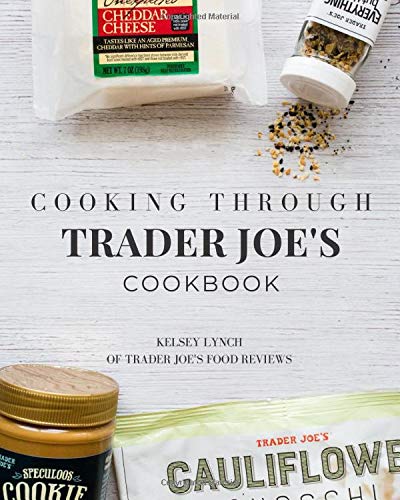 Cooking Through Trader Joe's Cookbook
I'm completely obsessed with all things Trader Joe's, so you can imagine my excitment when I learned there was an entire cookbook dedicated to utilizing my favorite store's most popular items to create simple yet tasty appetizers, main courses, desserts, and cocktails. This one is a must for your favorite Trader Joe's fan! MSRP $24.99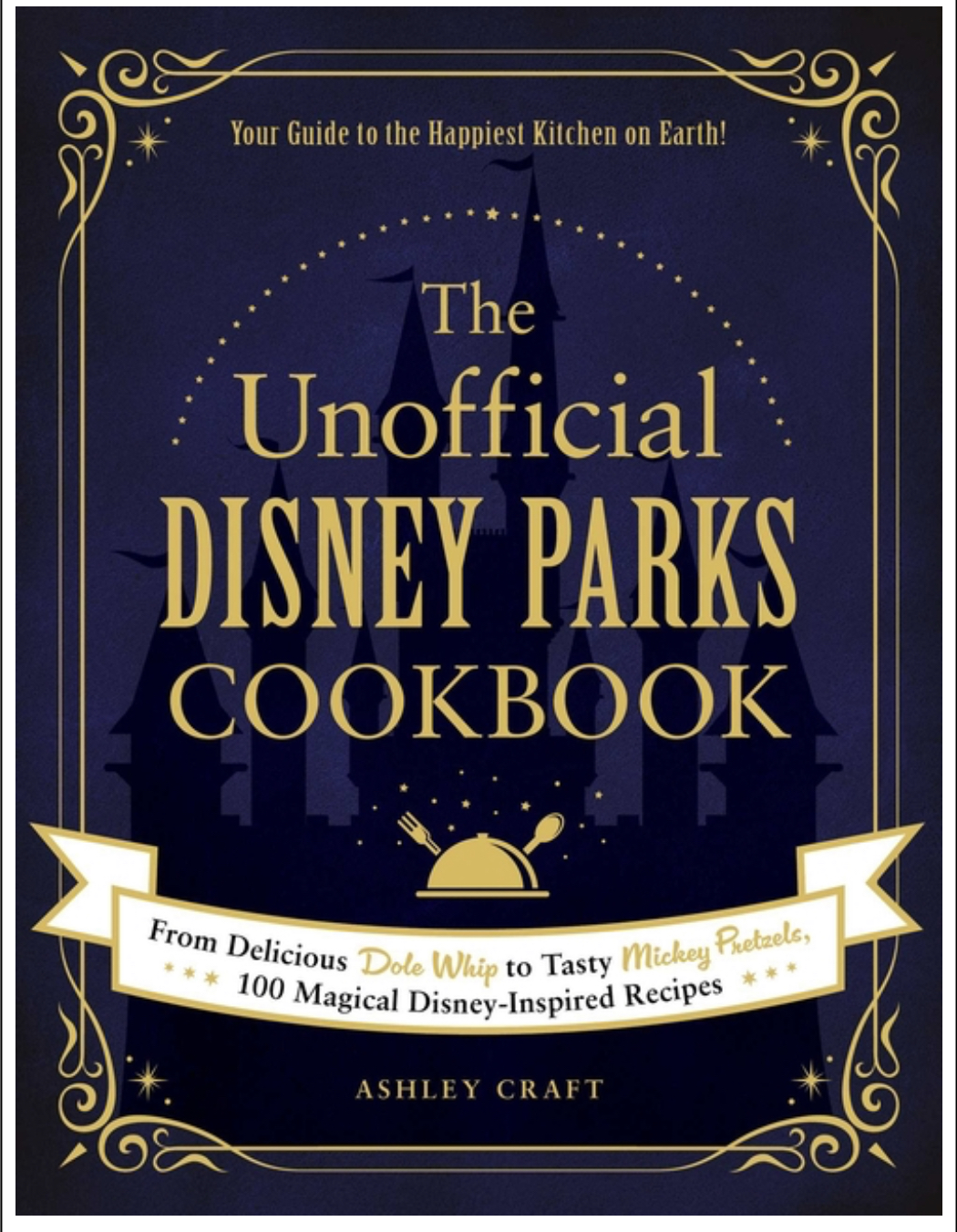 The Unofficial Disney Parks Cookbook
Disney fans might not be able to get their Disneyland or Walt Disney World fix at the parks for awhile, but thanks to this fun and innovative cookbook, you can bring the magic of the parks right to your kitchen via 100 easy and delicious recipes inspired by Walt Disney World. From the classic Dole Whip and Mickey Pretzels to new favorites like blue milk from Star Wars land and Jack Jack's Cookie Num Nums from Pixar Pier, your favorite Disney enthusiast will feel like they're strolling right down Main Street USA without ever having to leave their quarantine bubble! MSRP $21.99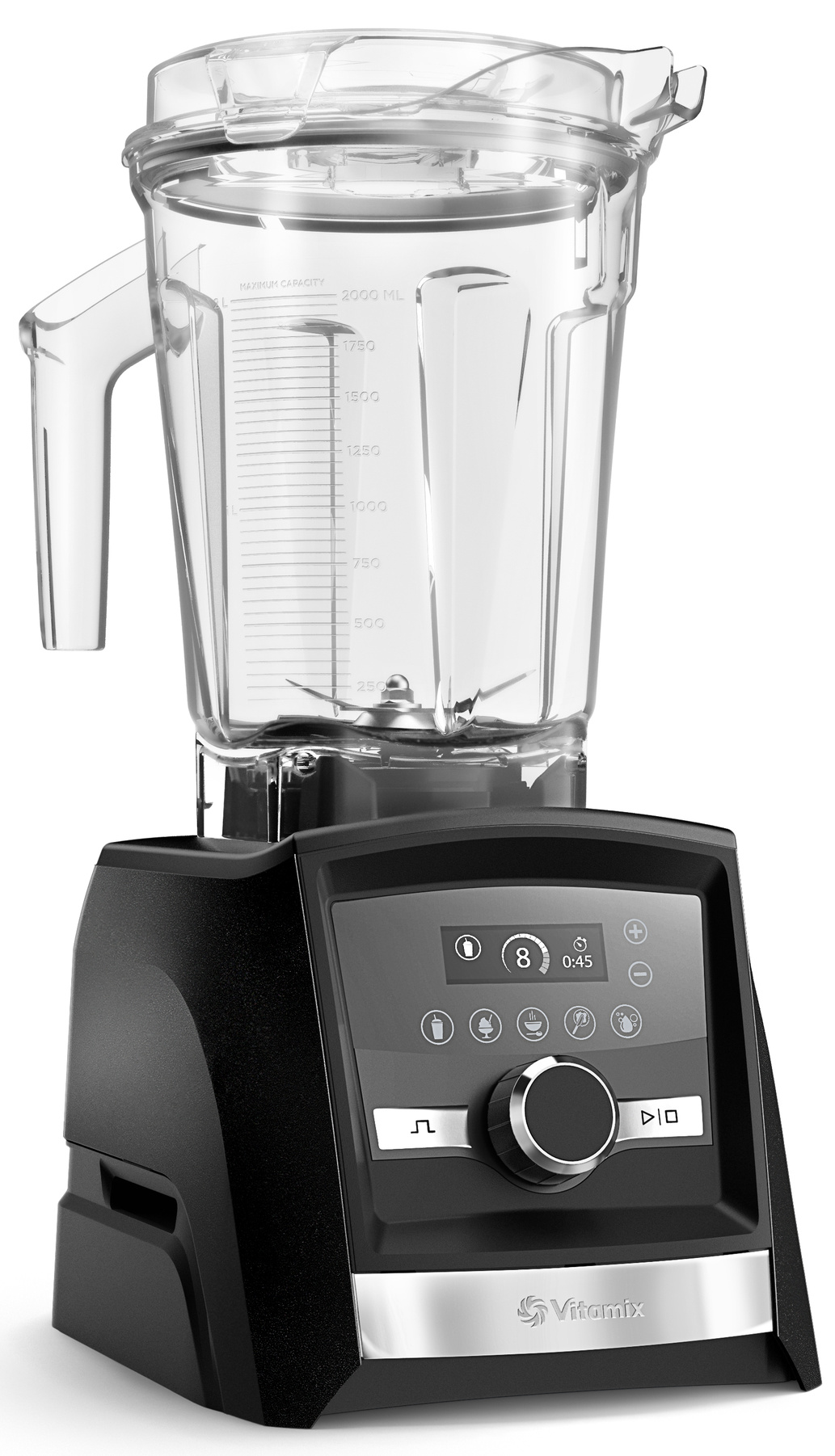 Vitamix Ascent Series A3500
Vitamix's blenders are the stuff of legend, and deservedly so, as they are not only incredibly powerful but also easy to use and built to last, making them the perfect gift for your favorite food enthusiast. Although you can't go wrong with any Vitamix blender, I highly recommend the brand's new Ascent Series A3500, which features five program settings (for Smoothies, Hot Soups, Dips & Spreads, Frozen Desserts, and Self-Cleaning) that automatically adjust to the container size you've selected, process your recipes, and stop the blender when complete. Built-in wireless connectivity will allow Ascent Series blenders to evolve with the latest innovations for years to come, rendering the Ascent A3500 the gift that keeps on giving. MSRP $649.00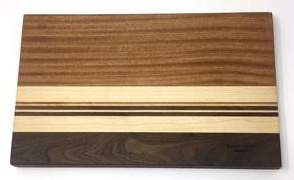 Impression Judaica Striped Wooden Cutting Board
If you're looking for a keepsake gift that will truly wow your favorite home chef, look no further than Impression Judaica's stunning custom cutting boards, which are hand-crafted by Upper East Side dad and designer extraordinaire Rafi Bernstein. Each board is made to order and can be crafted from a variety of exotic woods, including Walnut, Sapele and Maple. You can even add a personalized engraving in English or Hebrew, including a family name or a blessing for the bread if you'd like the board to serve as a Challah Board. MSRP $120.00 plus optional engraving fee. Use code macaroni10 to receive 10% off anything on the Impression Judaica site.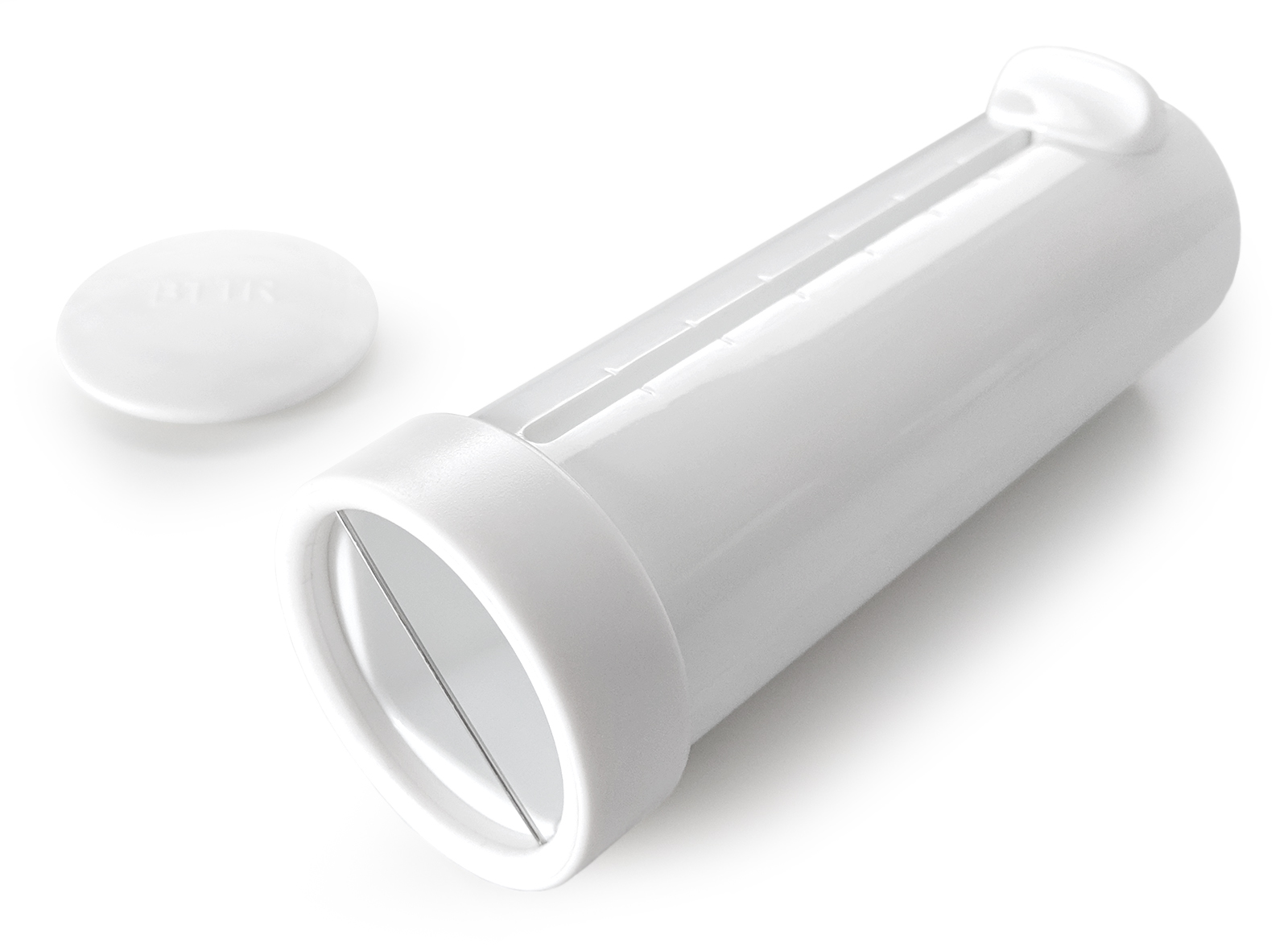 The Butter Twist
Living in a New York City apartment, I'm super particular when it comes to adding a new gadget to my already cramped kitchen drawers and refrigerator. The Butter Twist makes this exacting cut because of its compact design and multi-purpose approach. Indeed, it's the ultimate all-in-one butter tool - it cuts, measures, spreads and stores. MSRP $24.99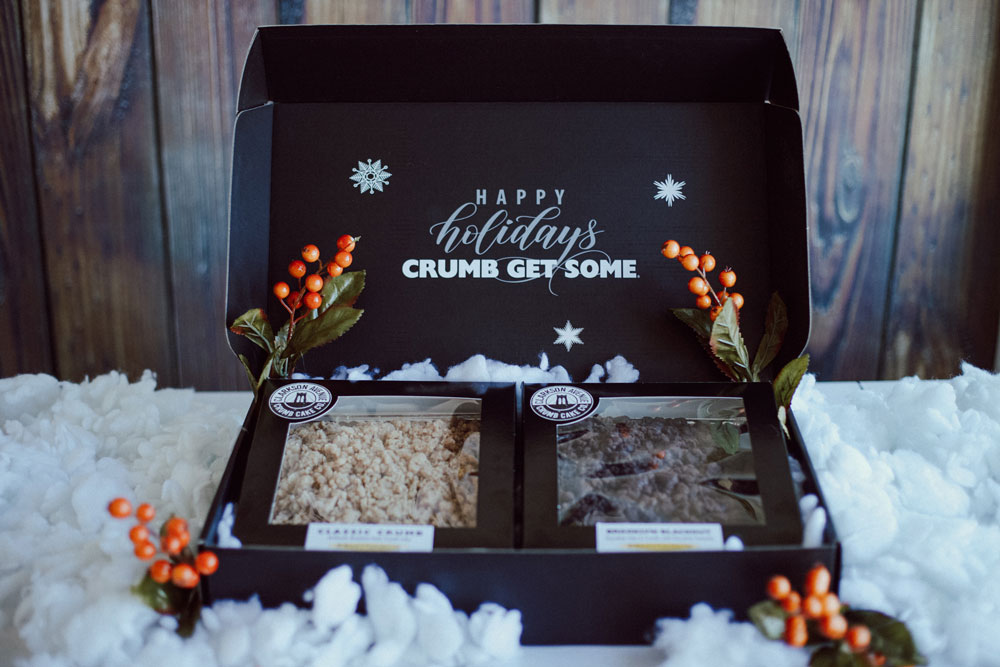 Clarkson Avenue Crumb Cake Company
Based in Brooklyn, Clarkson Avenue Crumb Cake Company bakes old-fashioned crumb cakes using a family recipe that dates to the 1950s. In a modern twist, the cakes come in a variety of flavors beyond the classic (including a Brooklyn Blackout flavor - yum!), all of which are piled high with an irresistable crumb topping. I'm particularly fond of the fact that the cakes are preservative free and are made with natural ingredients, resulting in a guilt-free indulgence! The company ships their cakes nationwide, so it's easy to send a taste of NYC to your friends and family across the country. MSRP $27.99 - $35.00.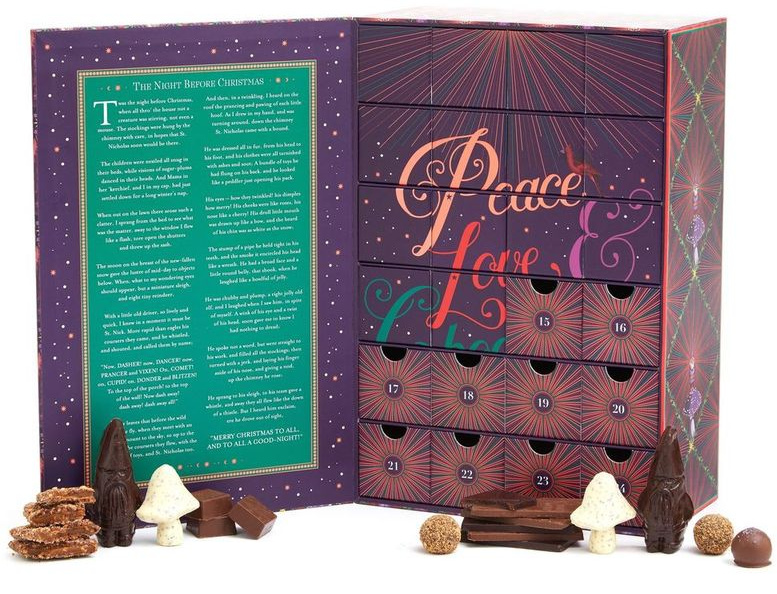 Vosges Haut-Chocolat Calendar of Advent
Vosges is one of my all-time favorite chocolatiers, so when I heard that they were offering a limited-edition advent box, I just had to check it out! Needless to say, it is quite the sight to behold, and even more appealing to devour, as its drawers slide open to reveal a morsel of haut-chocolat, including truffles, caramels, mini exotic chocolate bars, and even magical gnomes. You can flip each drawer before replacing it to reveal a hidden message on Christmas Eve. And of course, in addition to the Advent Box, Vosges Haut-Chocolat offers a full line of delicious confections, including their new Healer Collection and Ritual Collections, all of which would make fabulous gifts for the chocolate-lovers on your list. MSRP $145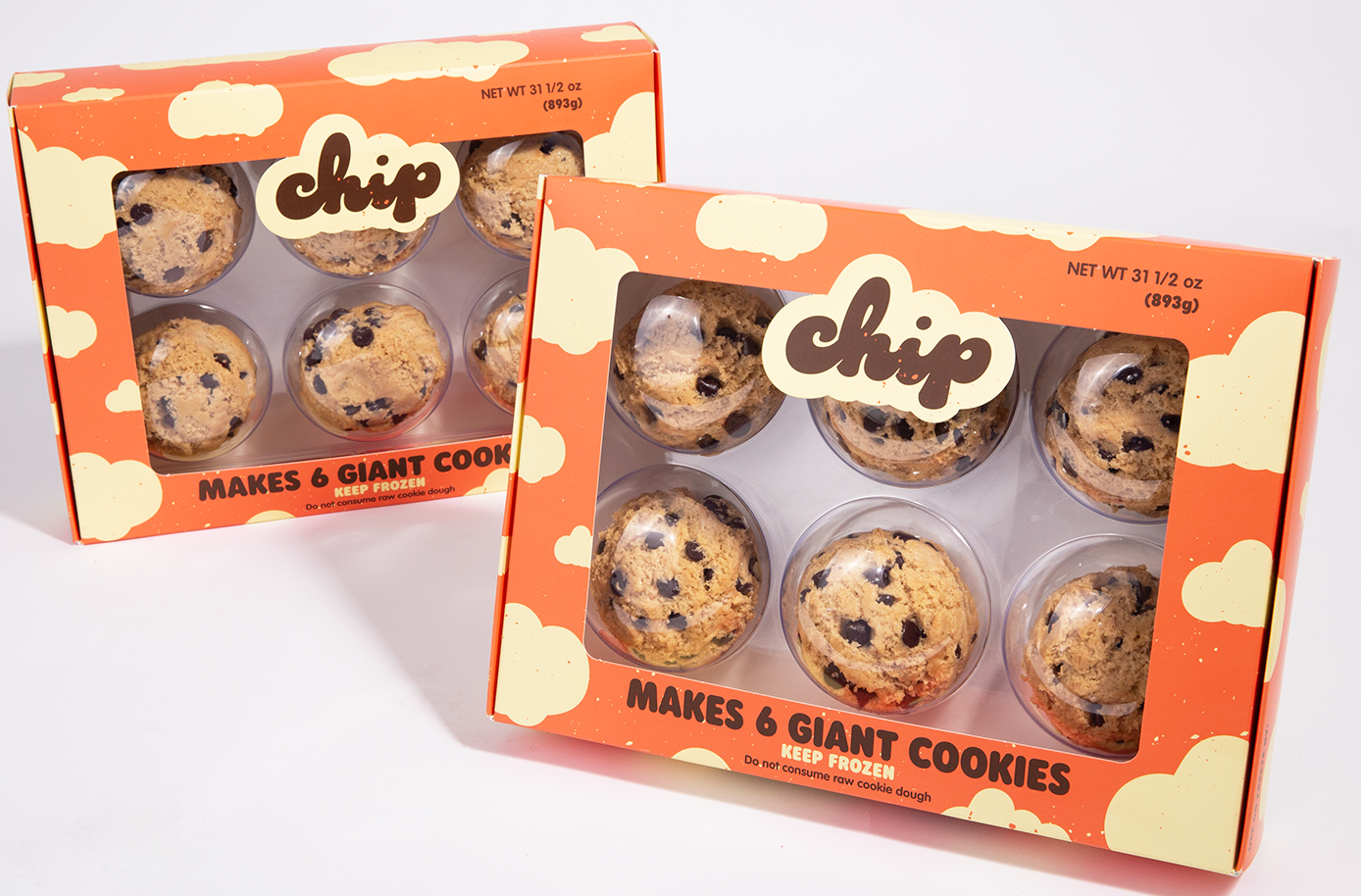 Chip City Baking Bundles
We love visiting Chip City's NYC retail locations to indulge in their large, ooey gooey cookies that come in a variety of unique flavors, so we were excited to learn that this NYC favorite is now shipping pre-portioned sets of their frozen cookie dough across the East Coast and Midwest. You can choose from 6-packs of their famous Chocolate Chip and Funfetti cookies, as well as a Chocolate Lover's Bundle (Chocolate Chip, Triple Chocolate, Peanut Butter Chocolate, Nutella Sea Salt, S'more and White Chocolate Macadamia), a Variety Bundle (Chocolate Chip, Funfetti, Triple Chocolate, Cookies N' Cream, Blueberry Cheesecake, and Oatmeal Apple Pie), and various seasonal offerings. MSRP $74.99 for two 6-packs of frozen cookie dough (total of 12 cookies).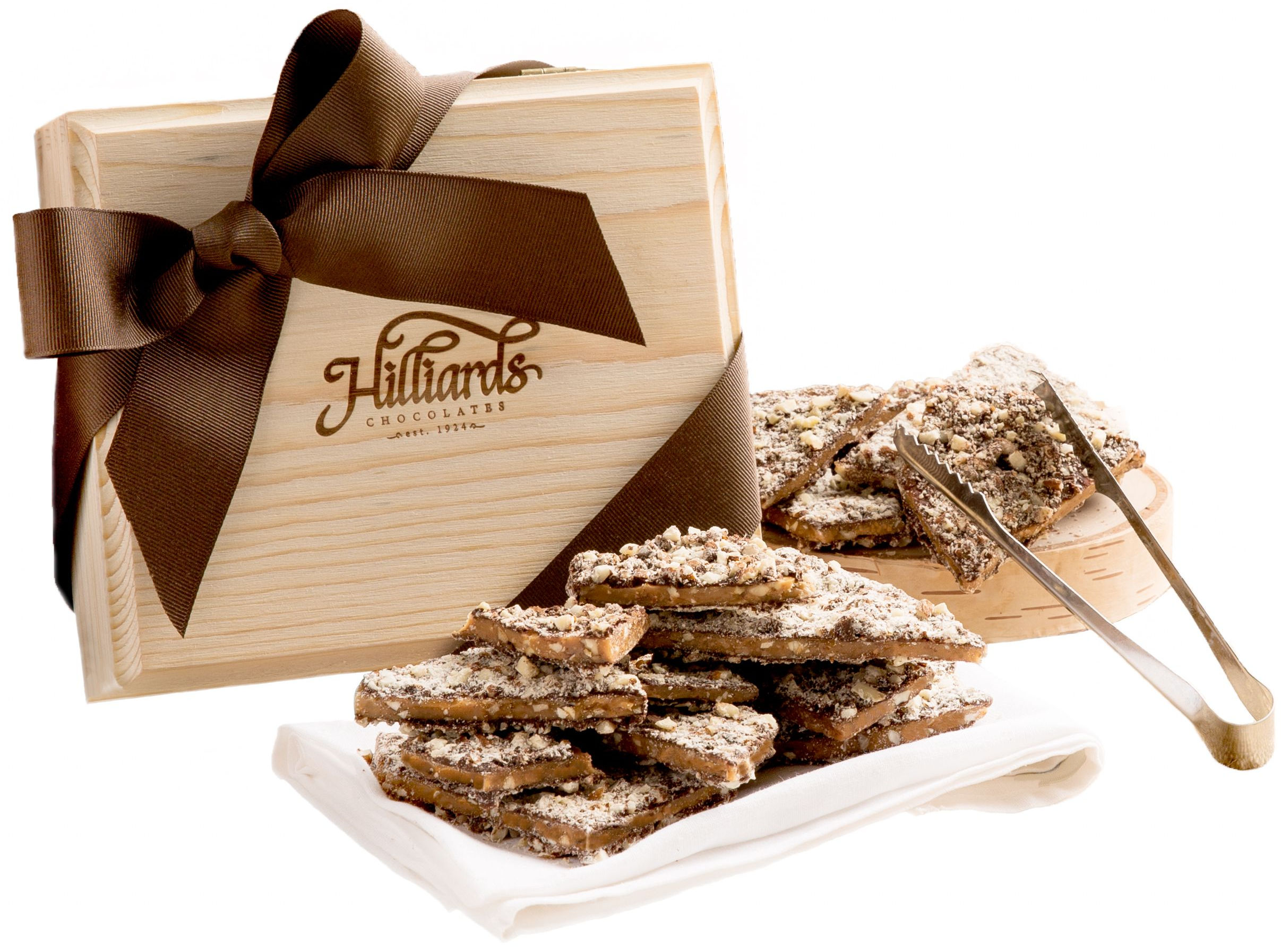 Hilliards Almond Toffee Crunch
Packaged in a hand-carved wooden holiday keepsake box, Hilliards popular Almond Toffee Crunch (also known as "buttercrunch,") is a longtime bestseller with a large and loyal following. This popular confection is made with crunchy, tender toffee covered with rich dark chocolate and topped with fresh crushed almonds. I highly recommend buying one for yourself and one for your recipient, as you're not going to want to miss out on trying this addictive treat yourself! MSRP $29.95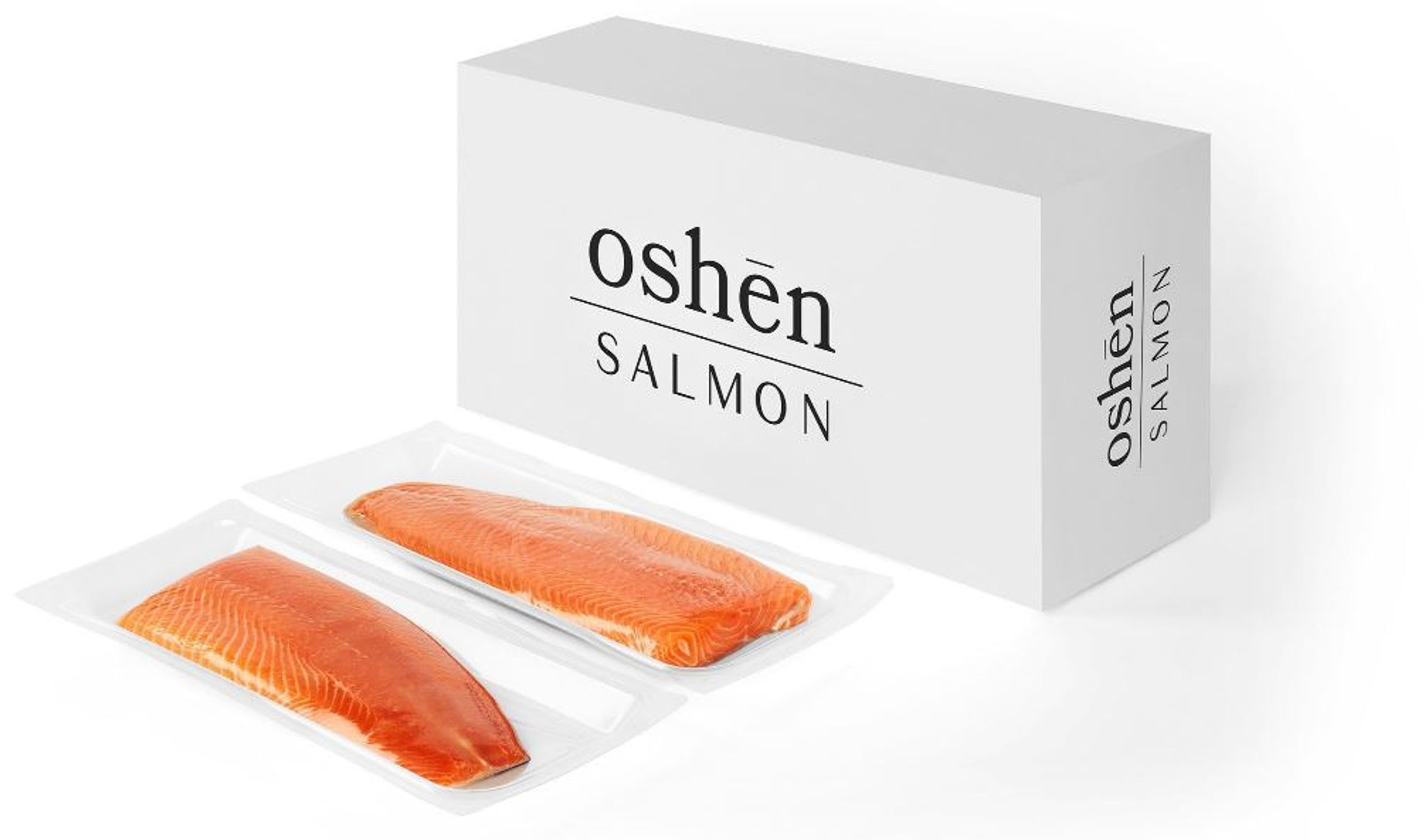 Oshēn Salmon
My kids are big fans of all things seafood, with salmon being their fish of choice, so I was thrilled to learn about Oshēn Salmon, which ships sustainably raised Atlantic salmon right to your door. Rich in Omega-3 fatty acids and packed with protein, Oshēn Salmon looks just as vibrant in person as it does in photos, and it tastes supremely fresh and clean, with a firm texture and exactly the flavor you'd expect from salmon that's been raised with the utmost of care. I'm particularly fond of the fact that you can order the salmon in several formats, including a two-pound pack that includes four individually wrapped 8-ounce fillets, a five-pound pack that includes two 2 1/2 pound fillets, and a 4 1/2 pound box that includes twelve individually wrapped 6-ounce fillets. Needless to say, Oshēn Salmon is a gift that's sure to go over swimmingly with your favorite seafood lover. MSRP $75.00 - $125.00 Enter code MACARONIKID at checkout to receive 15% off your purchase.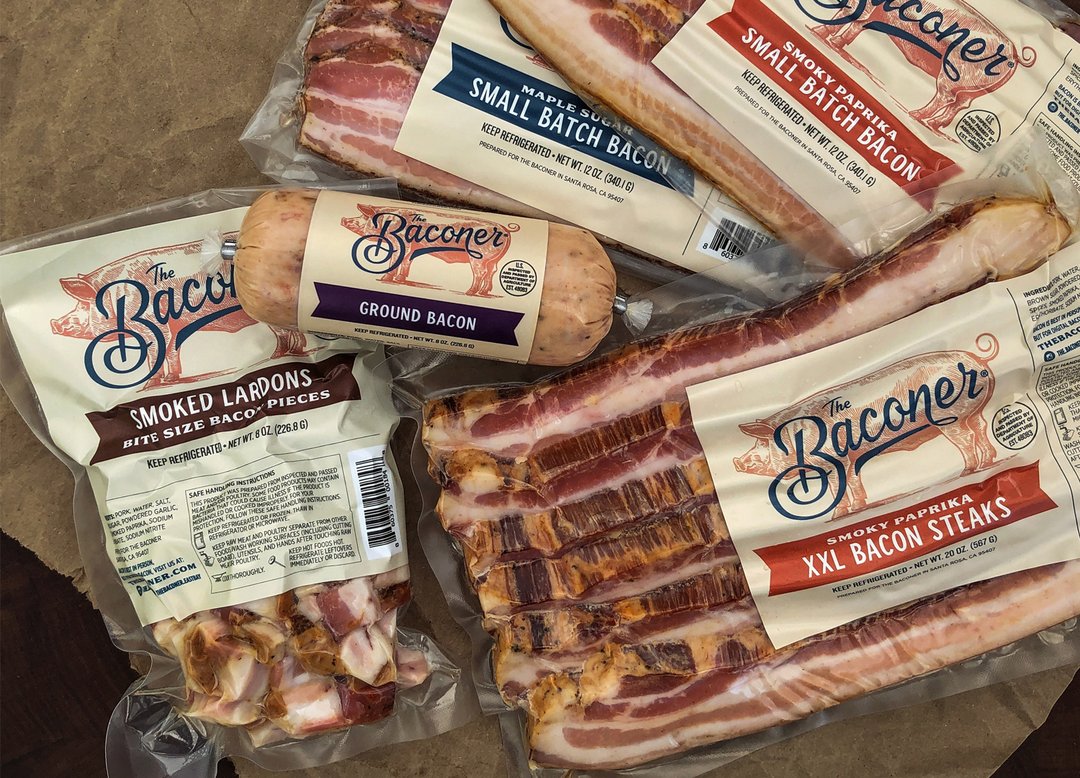 The Baconer
Is there a more perfect gift than the gift of bacon? Based in Berkeley, California (Go Bears!), The Baconer offers up a collection of richly-flavored bacon made from responsibly-sourced premium pork derived from small family farms. Bacon aficionados are sure to be impressed with The Baconer's chef-driven flavors and innovative cuts, including XXL Bacon Steaks, Smoked Lardon, and Ground Bacon (try it in meatloaf and bolognese sauce - trust me!), as well as the brand's traditional Small Batch Bacon Strips and Slabs. MSRP $84.00 - $248.00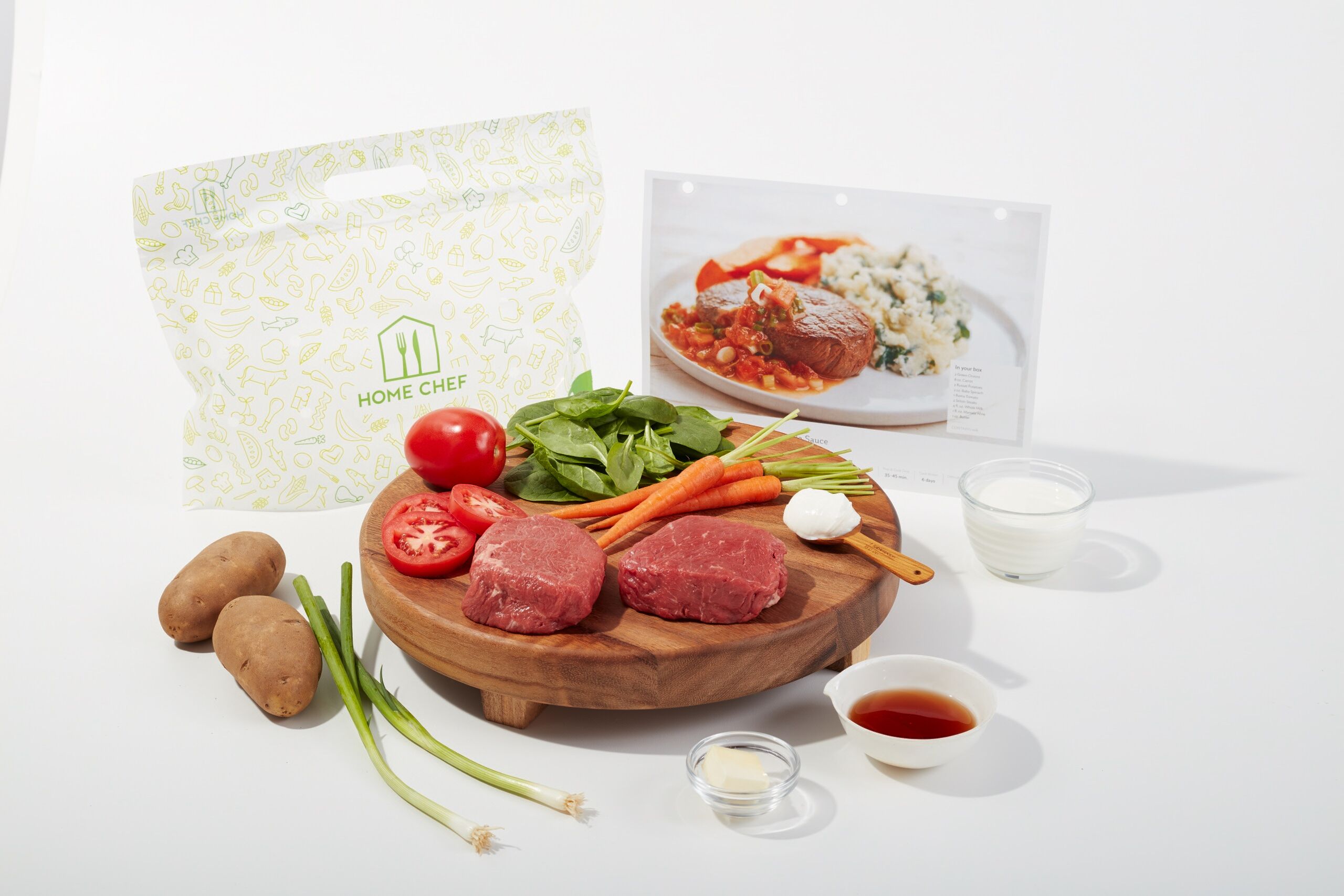 Home Chef
Avid home cooks will welcome the gift of a subscription to this meal kit delivery company, which features up to 19 different recipes that rotate weekly and are created for all skill levels. Unlike many meal kit services, Home Chef allows its subscribers to customize their meals, with available tweaks such as swapping out one protein for another and changing the number of servings. Subscription prices vary depending on the current available menu and options, with rates starting at $6.99 per serving.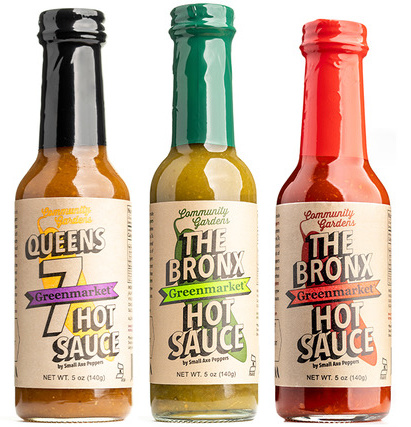 Small Axe Peppers Hot Sauce New York City Three Pack
Send your favorite New Yorker on a spicy sojourn through some of the Big Apples' world-famous boroughs with this trio of hot sauces made with peppers grown in The Bronx and Queens. The flavor of each sauce is inspired by New York's incomparable diversity and dynamism, from the spicy salsa of The Bronx Green to the smooth sweetness of The Bronx Red, and the tingly umami of Queens 7. MSRP $18.99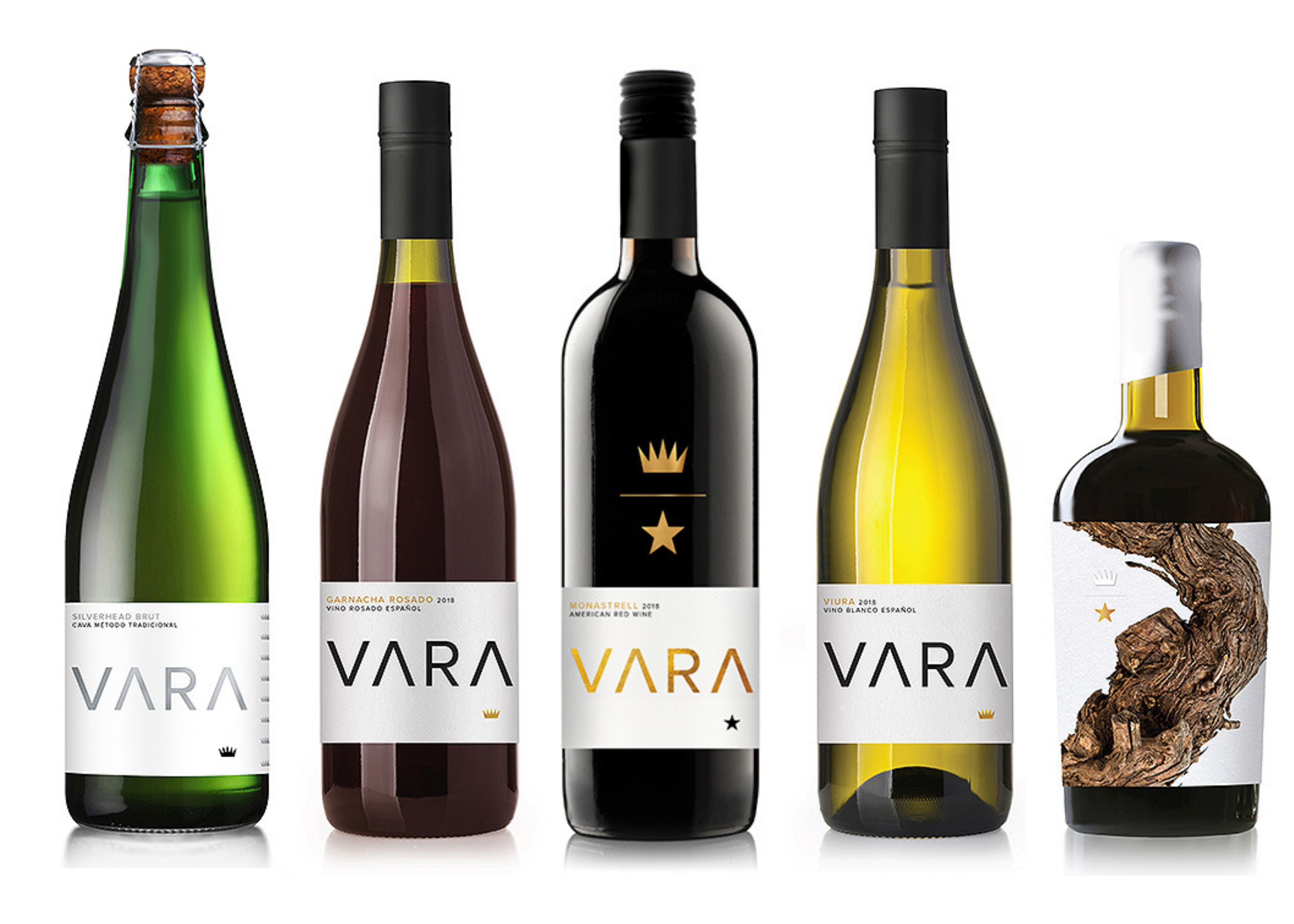 Vara Wine Club
One of the things I miss most about not being able to travel is our annual visit to the wineries of California's Central Coast, where we make a point to discover and join a new wine club during each trip we make. Fortunately, with Club Vara, we can get that wine club experience right at home, with the added benefit of exploring wines from New Mexico - an area we've never had the pleasure of visiting. A Club Vara Membership makes it easy to have award-winning wine delivered to your favorite gift recipient, including Vara's award-winning sparkling cava, bold tempranillo, and more. MSRP $75.00 - $110.00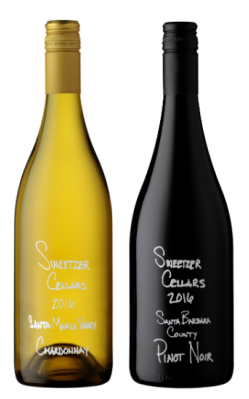 Sweetzer Cellars Wines
Named for the Los Angeles street where winemakers and owners Lisa and Michael began their wine journey from their small West Hollywood apartment, Sweetzer Cellars brings the grapes of some of California's premier growing regions to life in a way that minimizes intervention and lets the grapes and terroir speak for themselves. These supremely drinkable wines come in a number of different varietals, but the brand is best known for its Chardonnay and Pinot Noir wines. MSRP $35.00 - $60.00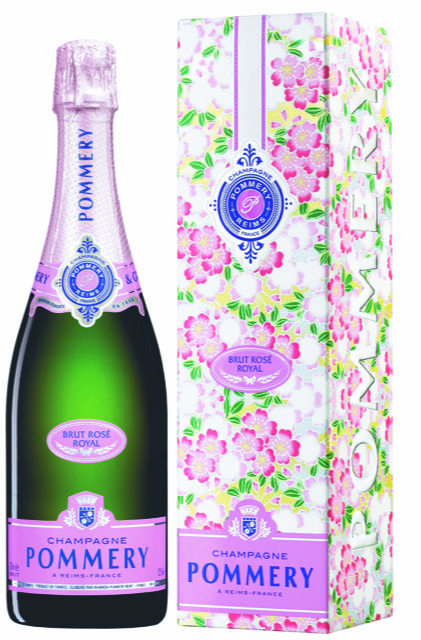 Pommery Brut Royal Rosé Hanami
I think we can all toast to the end of 2020 and the start of what will hopefully be a much better year, and there's no better way to do so than with this champagne rosé characterized by its finesse, subtlety, and delicacy. A variation of Pommery's classic Brut Royal, the Brut Royal Rosé features a blend of red and white wines and a pale pink hue. The robust, fruity palette is accompanied by a fresh and delicate nose. MSRP $65.99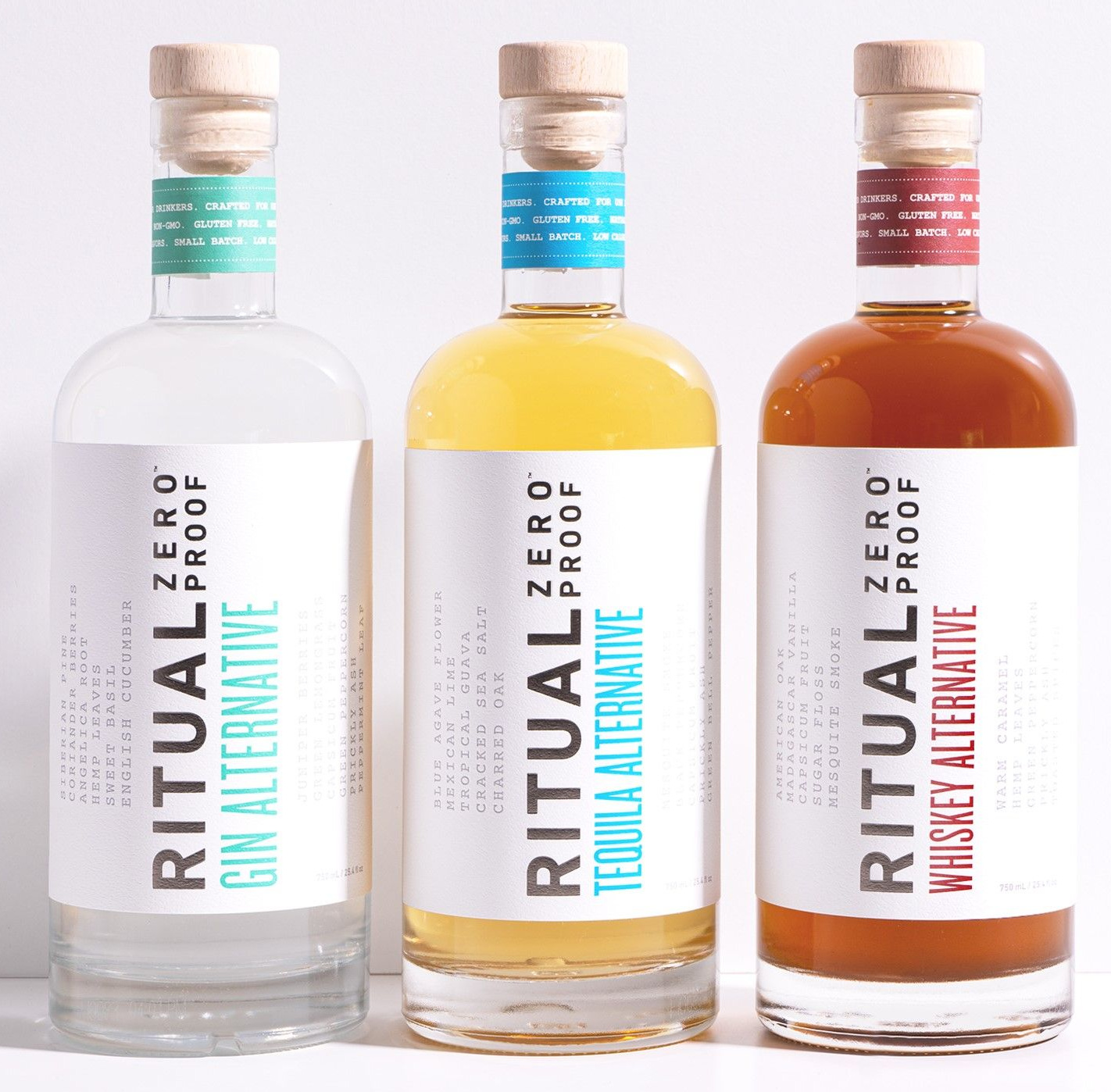 Ritual Zero Proof
Ritual's Gin, Tequila, and Whiskey alternatives are crafted with all natural botanicals and contain zero alcohol, which allows them to echo the taste, small and burn of traditional spirits with none of the alcohol or calories (they're also low carb and gluten-free). Mix them with traditional spirits for a low abv cocktail, use them 1:1 in recipes, or simply swap them in when you want that third cocktail but have kids to parent or need to get work done in the morning. MSRP $26.99

Don Q Cristal
This smooth-drinking clear rum is aged for 1½ to 5 years in American white oak barrels, producing a cleaner, more refined, and more delicate flavor profile. You can even substitute it in traditional vodka-based cocktails without any noticeable difference. MSRP $13.99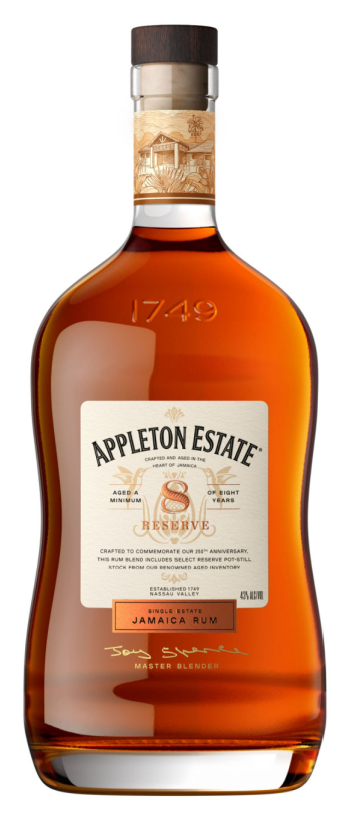 Appleton Estate 8 Year Old Reserve
From legendary master blender Joy Spence comes this exciting new rum, with aromas of spicy fruit and oak, followed by hints of honey, vanilla and orange peel. It's perfect neat or on the rocks but can also be used to elevate your favorite rum cocktail, including the Mai Tai, Daiquri, and Jamaican Mule. And after the year we've had, couldn't we all use a cocktail? MSRP $28.99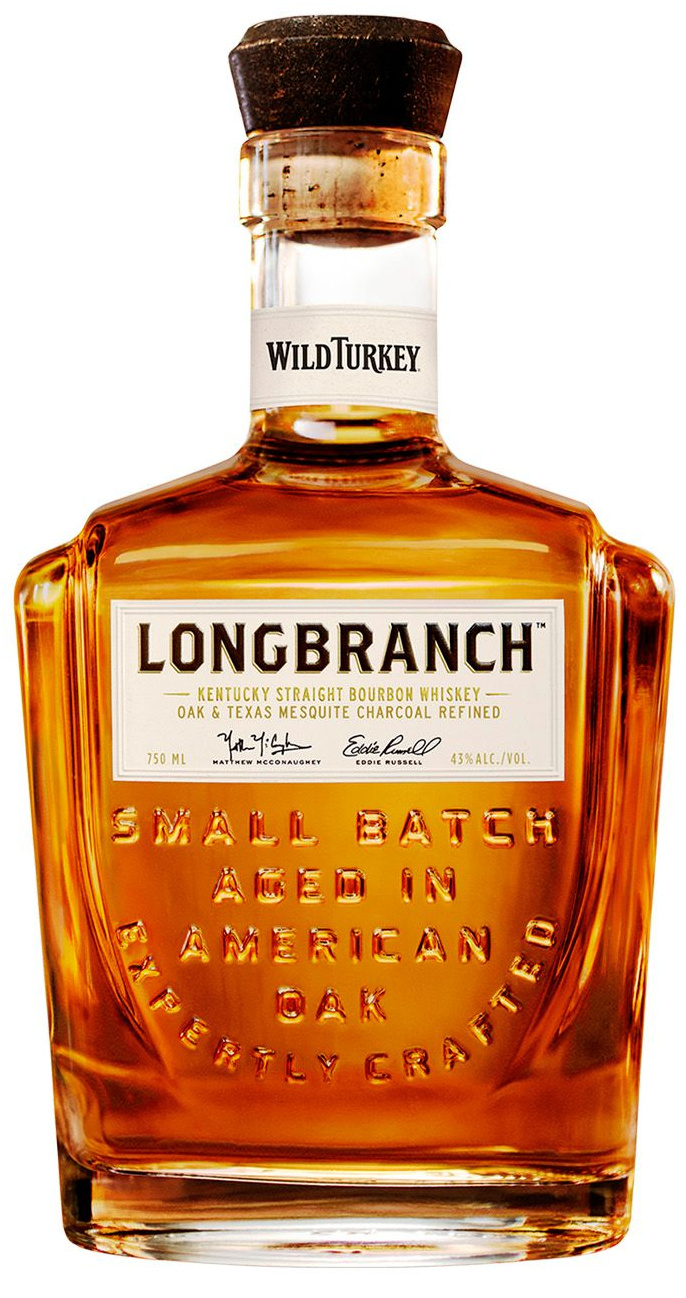 Wild Turkey Longbranch Bourbon
The bourbon aficionado on your holiday gift list will be thrilled to sip on this 8 year old Kentucky Straight Bourbon made in small batches and refined with Texas Mesquite and American Oak charcoals. This unique process results in an extraordinarily balanced and smooth sipping whiskey with subtle hints of smoky sweetness. MSRP $39.99
Disclosure: I received product samples to facilitate this review. The opinions expressed herein are, as always, entirely my own.