STEM (Science, Technology, Engineering and Math) toys and building kits are a great way for kids of all ages to develop a knowledge base and skill set that will serve them well in all areas of life. It therefore comes as no surprise that there's a dizzying array of kid-friendly STEM toys on the market, making it difficult to suss out which ones will actually serve to simultaneously entertain, engage, and educate your kids. Fret not, as we've culled through a wealth of STEM-based toys and kits and found the following gems to add to your holiday shopping list: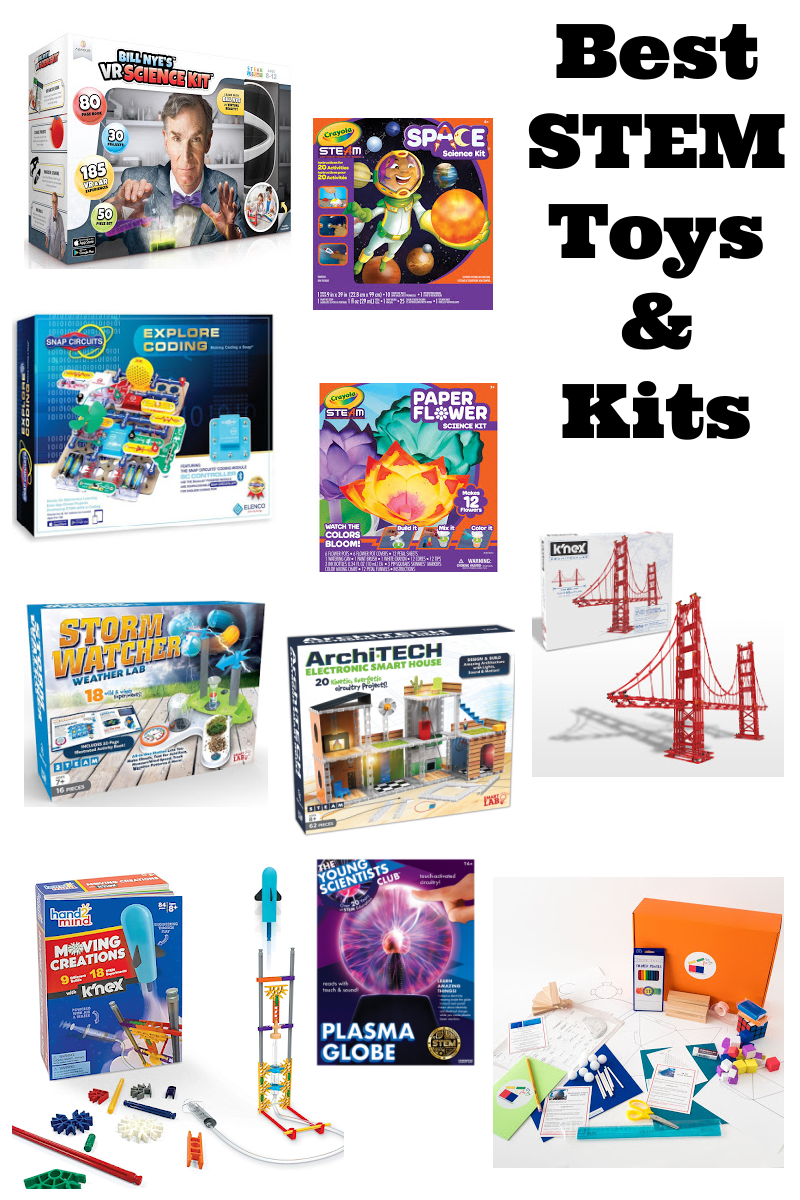 BEST STEM TOYS & KITS: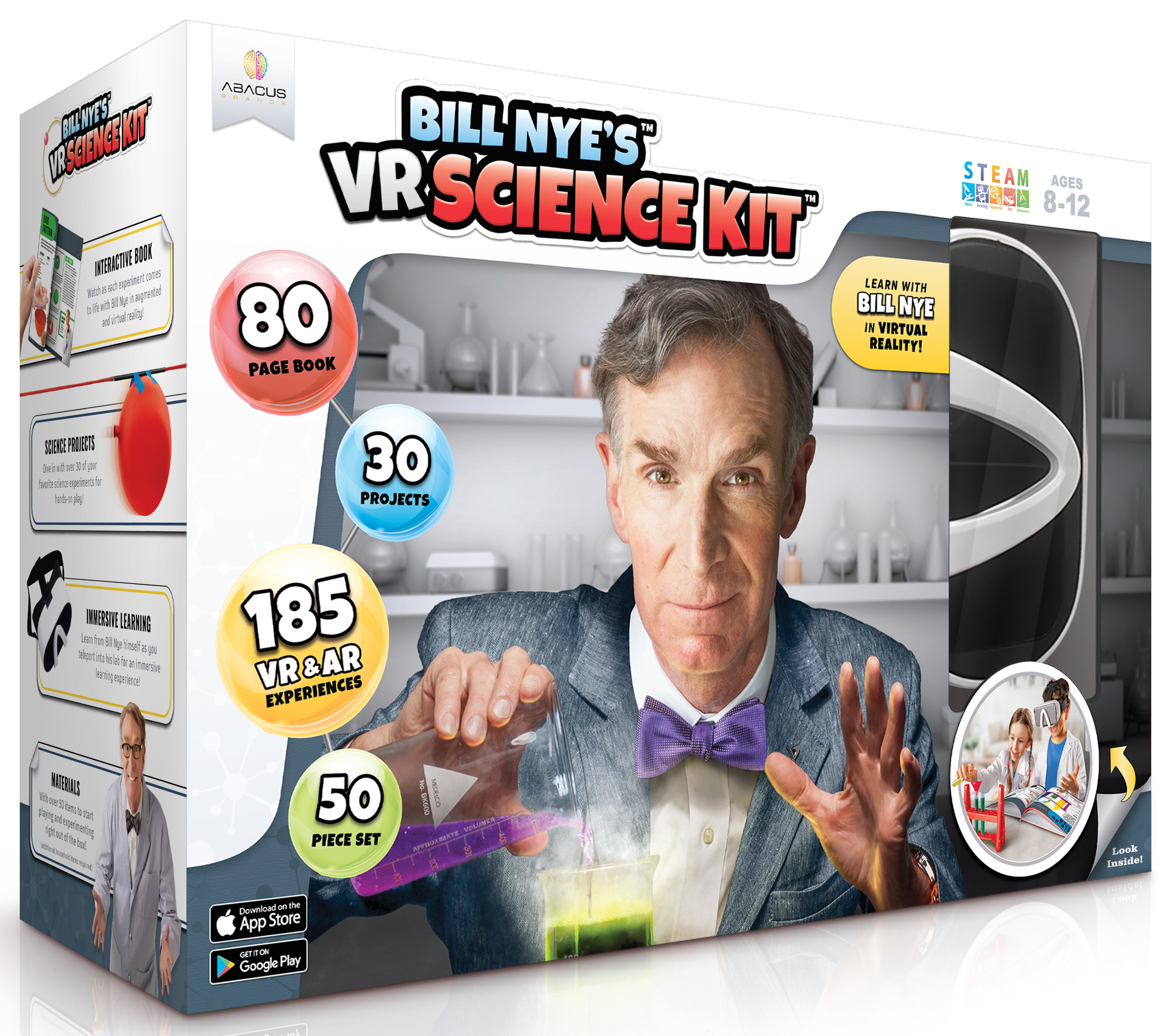 Bill Nye's VR Science Kit
My kids are big fans of Bill Nye, who brings science to life in a way that's approachable and engaging for kids and adults alike, so I was thrilled to discover this interactive VR science kit. This 50-piece set includes a pair of hands-free goggles, as well as 30 different projects featuring emerging VR technologies, with Bill Nye virtually popping out of each page of the accompanying workbook to lead interactive scientific lessons. Following his instruction, kids then teleport through VR to Bill Nye's lab, bringing the experiments to life in 360° viewpoints. MSRP $59.99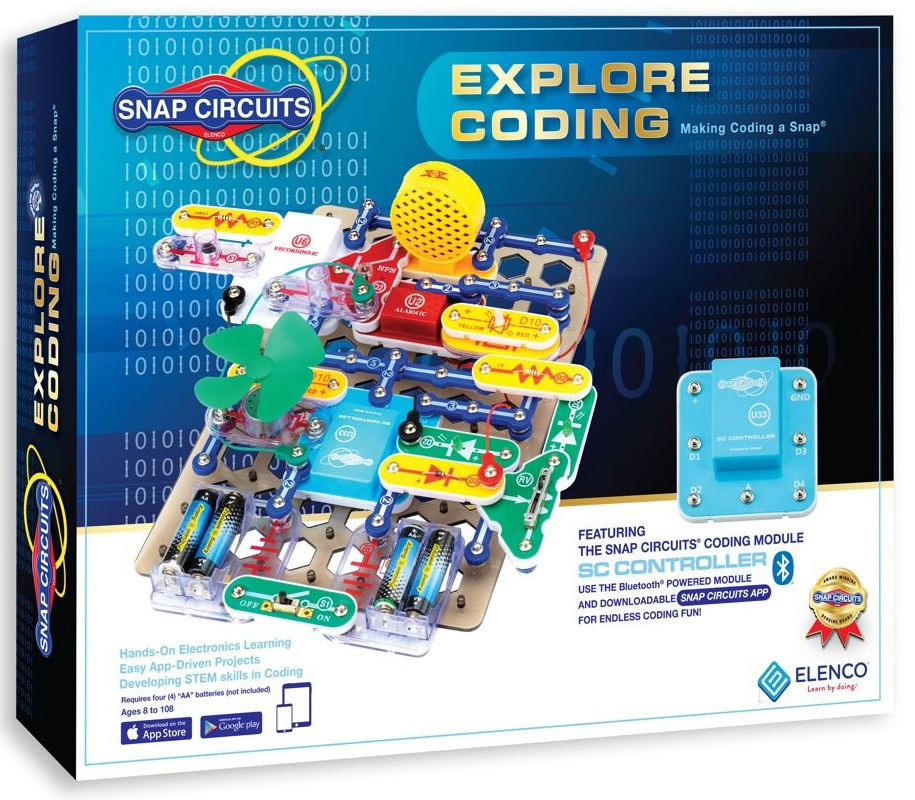 Snap Circuits Elenco Explore Coding Kit
Elevate your kid's coding game with this brand-new set from Snap Circuits, a brand renowned for its ability to make learning about electronics easy and fun. The kit includes over 30 Snap Circuits parts, including a new Bluetooth-powered SC Controller, base grid, snap and jumper wires, battery holder, diodes, lamp, resistors and switches, a speaker, electronics modules, a whistle chip, transistors, a motor, detail color-coded insturctions, and more. After downloading the Snap Circuits app, your budding engineer will be able to control their Snap Circuits projects using a smartphone or tablet to control lights, sounds, and a motor. It's a great way to help kids develop their STEM electronics building and coding skills! MSRP $109.99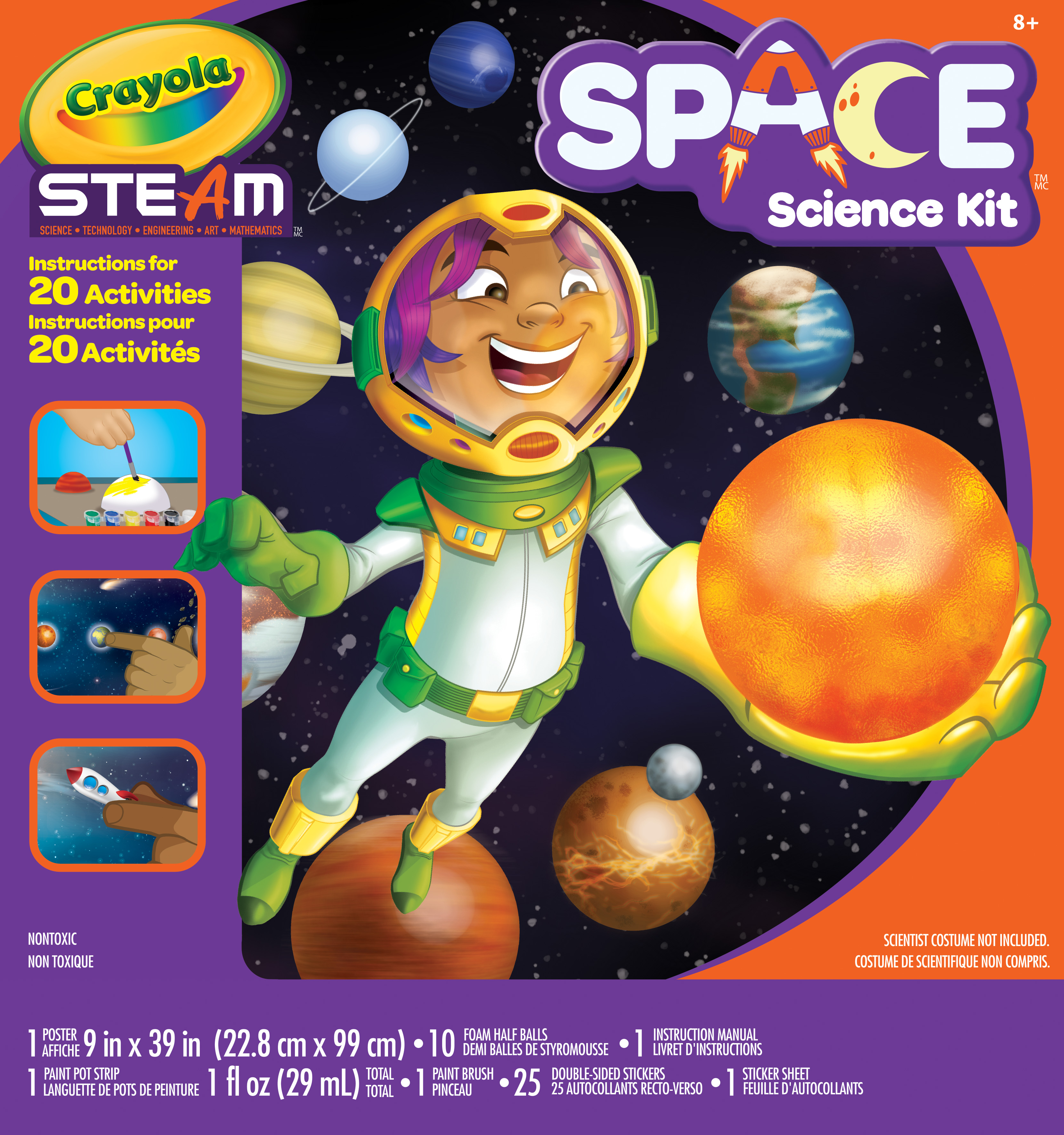 Crayola Space Science Kit
If your kid makes a beeline for the Hayden Planetarium whenever you visit the American Museum of Natural History, then you'll definitely want to pick up this engaging new STEM kit from Crayola, which helps kids learn about planets, stars, eclipses, meteors and more as they create a colorful and full-scale solar system. The set comes with 20 ready-to-go experiments that use included materials as well as common household items. MSRP $19.99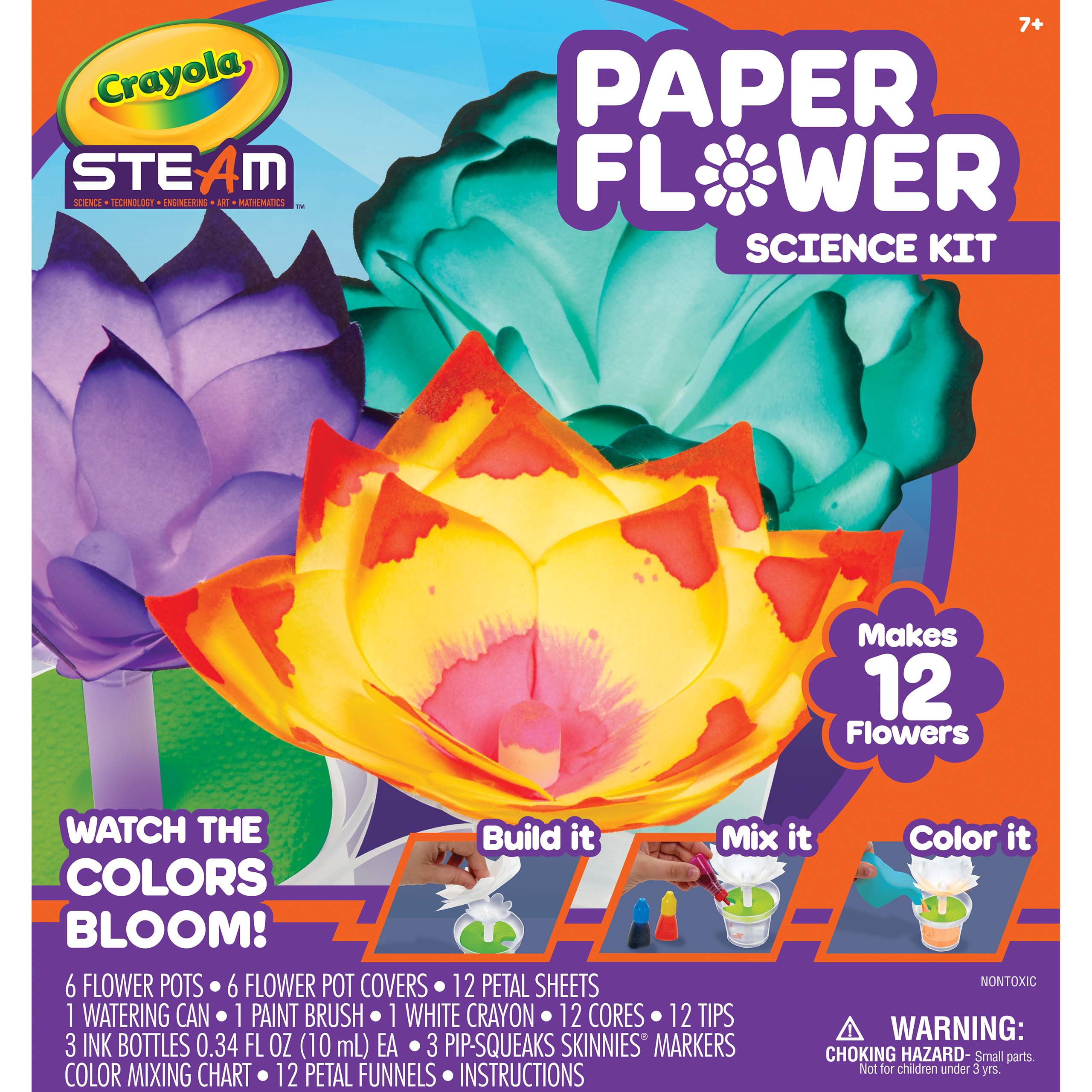 Crayola Paper Flower Science Kit
Bring the outdoors inside with this fun-filled kit that allows colors to bloom right before your eyes. Using the magic of physics and capillary action, this hands-on educational set lets kids learn about the science of water "wicking" as they create colorful paper flowers. The flowers can "re-wick" color over and over to change their look and design. MSRP $19.99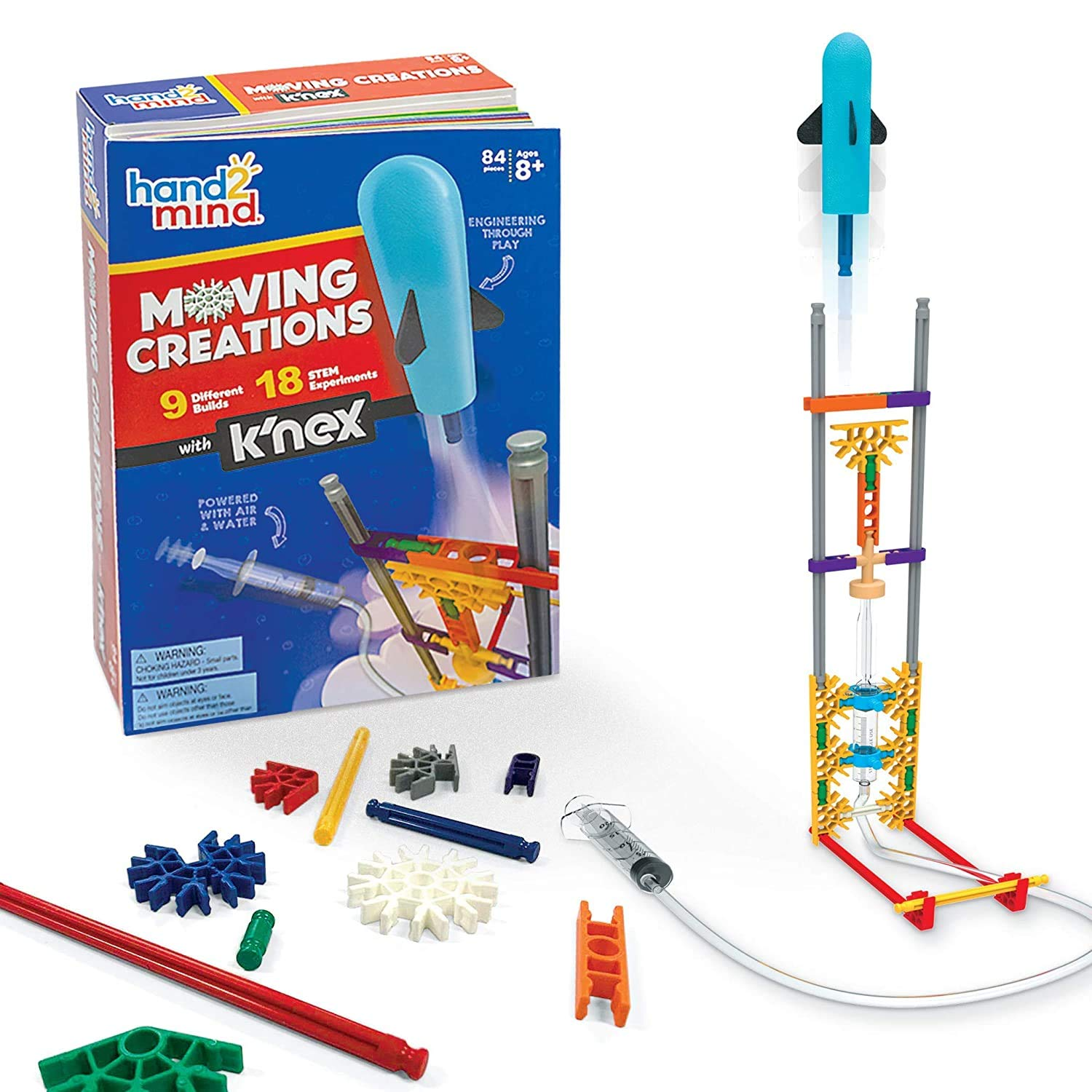 Moving Creations with K'nex
Tinkerers ages 8 and up will flip for this award-winning set, which allows kids to apply STEM principles just like an engineer. The 98-page instructional book includes a step-by-step illustrated guide with nine different builds, educational science content, 18 STEM experiments, and "Think Bigger" challenges to practice the scientific method. With focuses on pneumatics (air) & hydraulics (water), young builders can assemble functioning rocket launchers, catapults, dump trucks, and more. MSRP $39.99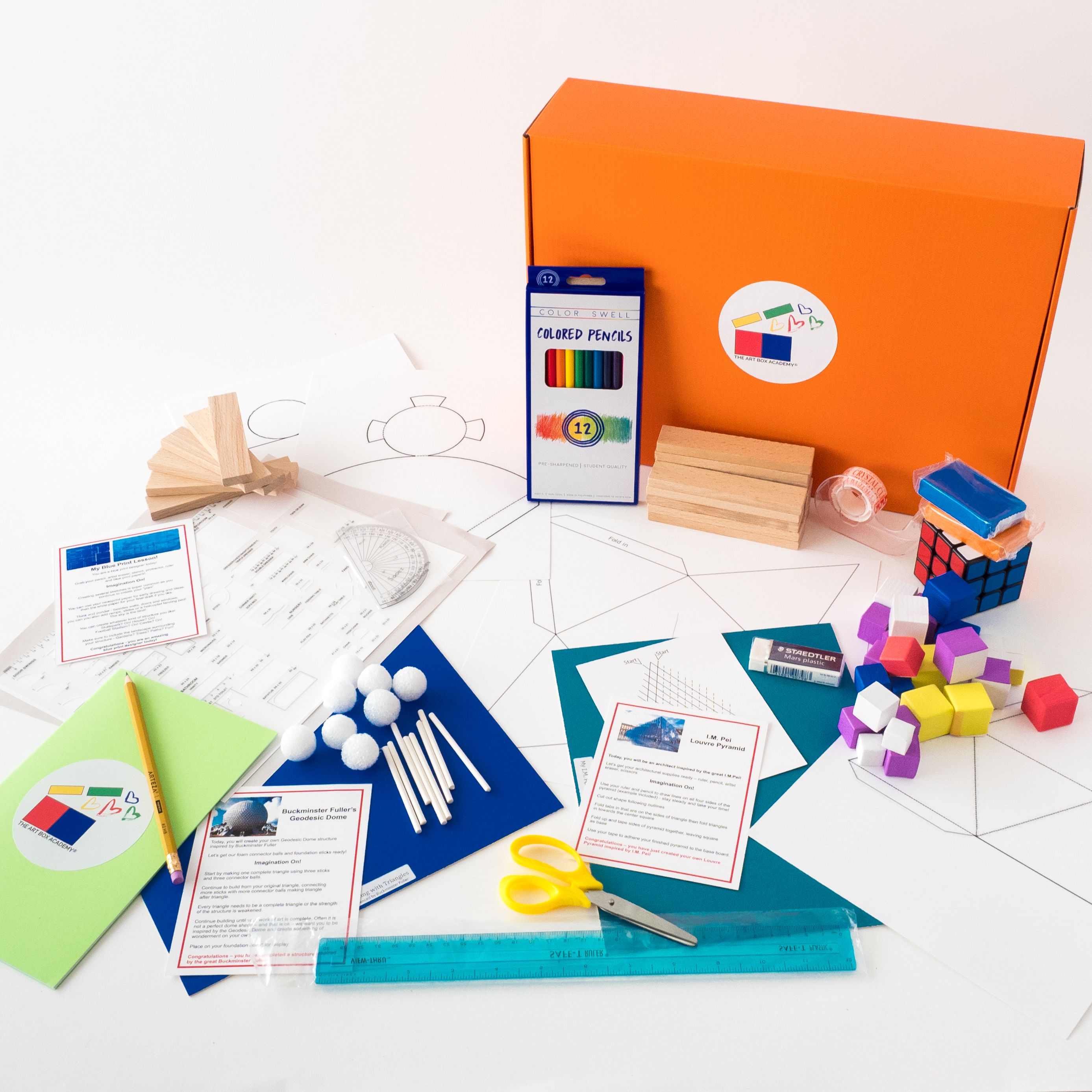 Jumbo Architecture Box Inspired by Buckminster Fuller and I.M. Pei
Aspiring architects will love this jam-packed box, which includes two great Master Architect Lessons plus nine additional projects/activities and essential art supplies. Lessons include the Louvre Pyramid inspired by I.M. Pei and a Geodesic Dome inspired by Buckminster Fuller and additional architectural art activities. MSRP $64.95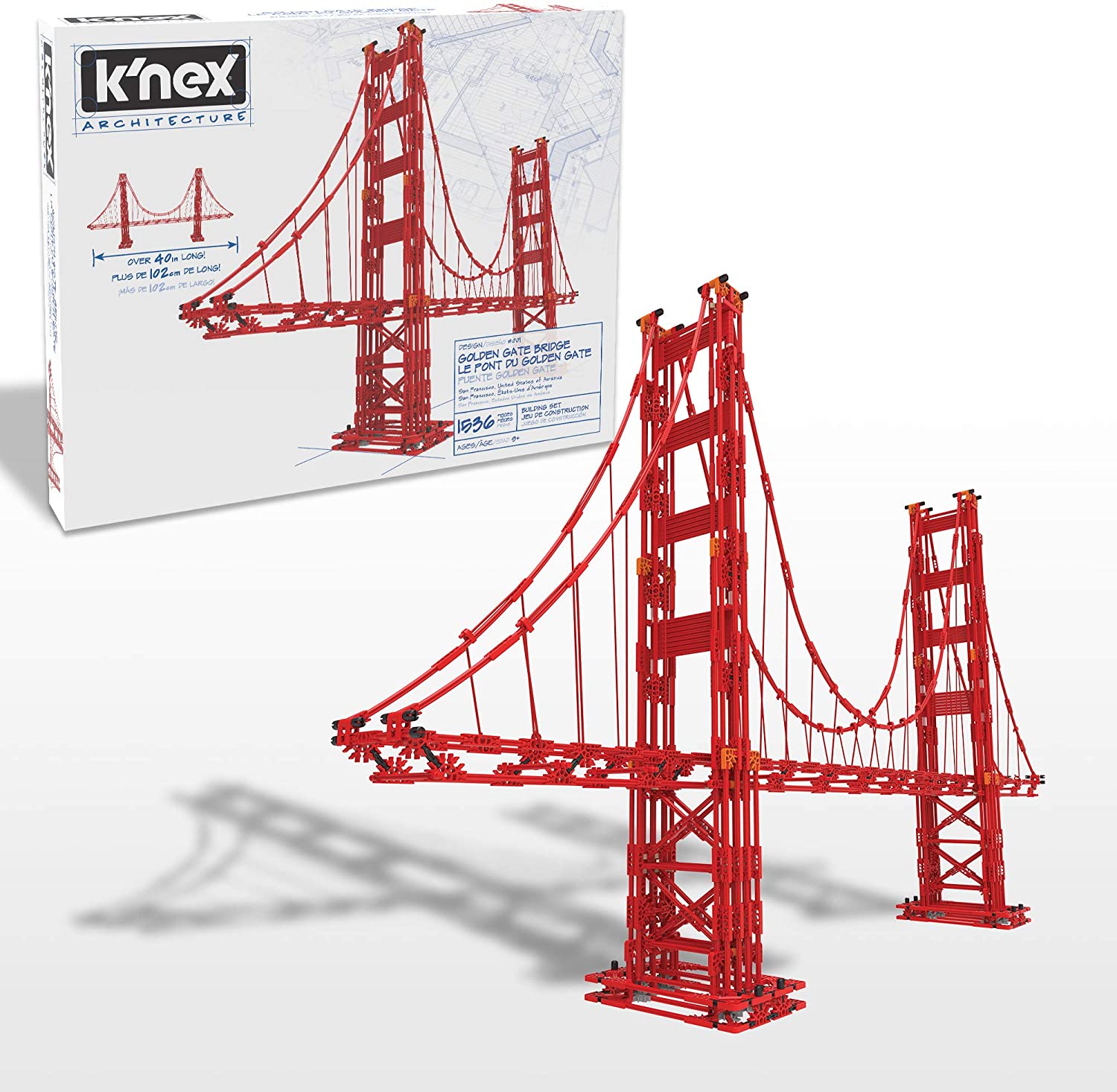 K'nex Architecture: Golden Gate Bridge
My family isn't able to make it to Calfornia for our annual winter break trip this year, but we can bring a bit of California to New York via this new building set from K'nex with which kids can create a replica of the Golden Gate Bridge that stretches over 40 inches long. I'm a big fan of K'nex kits, which utilize a signature rod and connector system that helps kids develop spatial awareness and hone fine motor and dexterity skills, along the way putting them on a path toward a better understanding of STEM concepts, and of course it doesn't hurt that this particular set will give us all a much-needed reminder of one of our favorite travel destinations. MSRP $49.99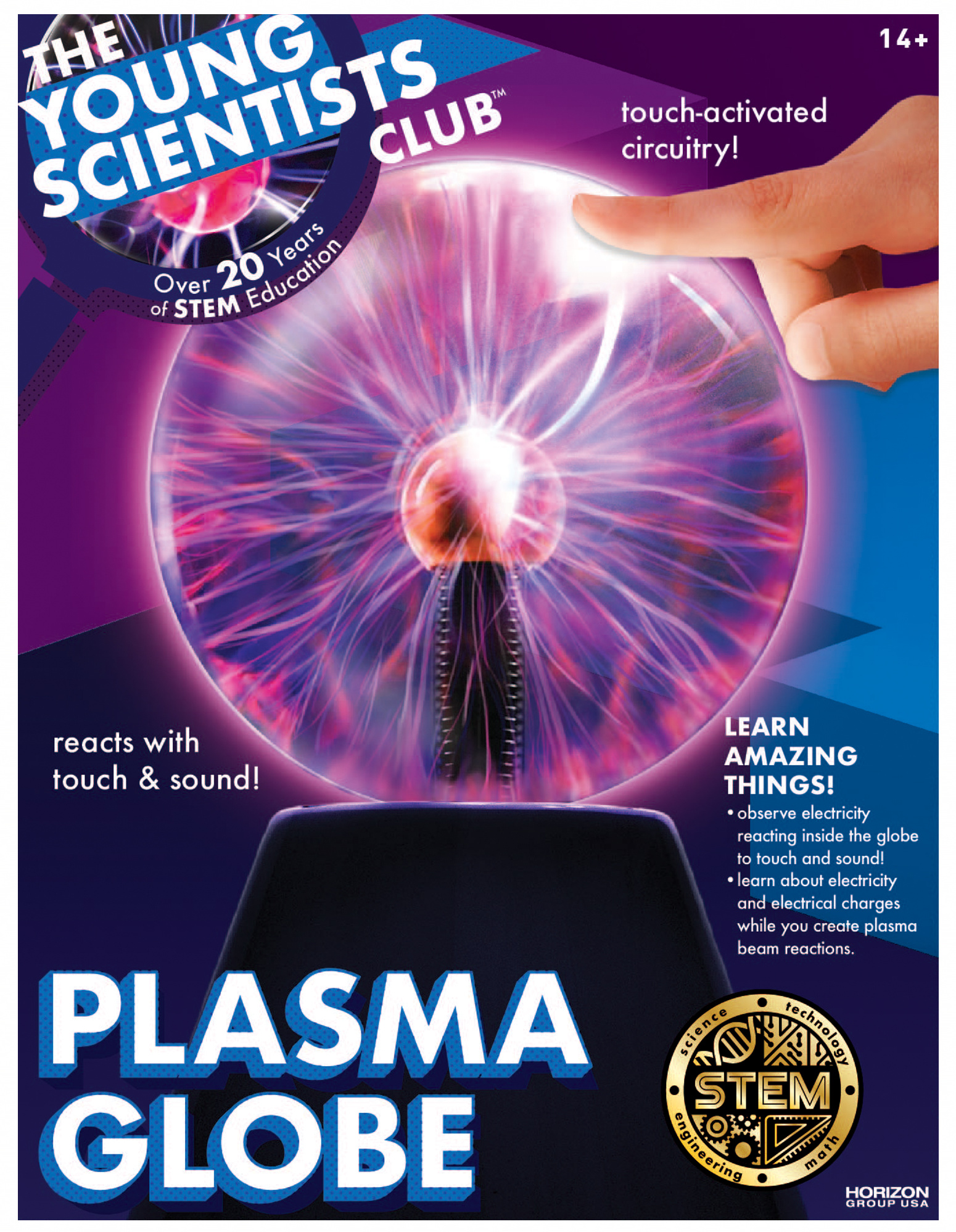 Young Scientists Club Plasma Globe
What kid wouldn't love experiencing the power of electricity at their fingertips? Plug in this high-powered plasma globe and spark your aspiring scientist's interest in electricity as they analyze the different plasma beam reactions to sound and touch, watch an electrical charge follow their every move, and turn on a favorite song to watch a sound-activated light show. MSRP $24.99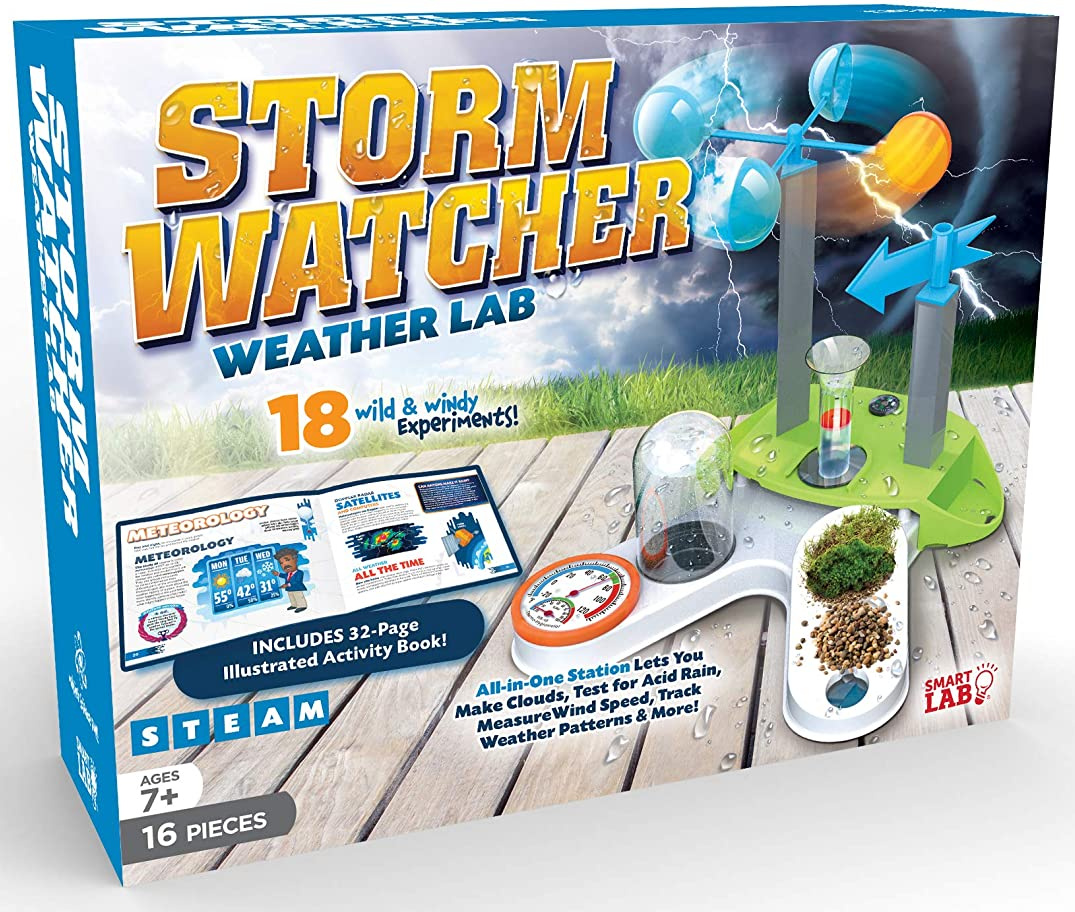 SmartLab Toys Storm Watcher Weather Lab
If you've got a budding meteorologist on your hands, you'll definitely want to chase down this all-in-one weather monitoring kit, which helps kids discover the science behind weather patterns with their own weather station, complete with real weather instruments and an illustrated book packed with engaging experiments. Kids will learn the difference between weather and climate, make a barometer, test for acid rain, identify clouds, discover how acidification of the oceans impacts sea life, and become familiar with the Enhanced Fujita Scale for tornadoes. The experimentation base even includes a filtration station to illustrate the purification of rain into groundwater. I think I might have to put this one to use myself! MSRP $29.99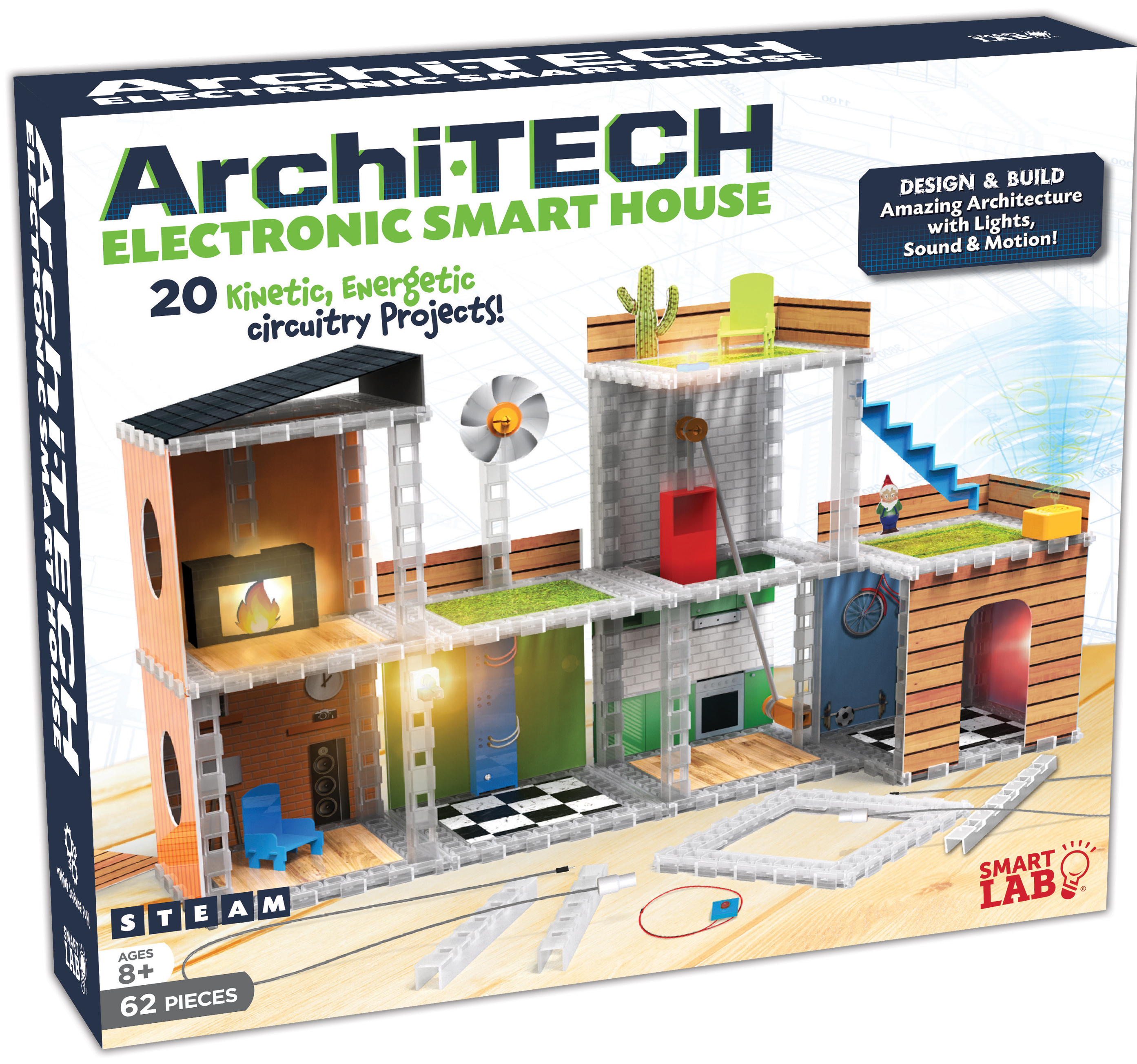 Archi-TECH Smart House
This construction kit for kids brings architecture to life via wires, lights, and building materials. Inventive young architects learn the fundamentals of engineering and circuitry as they complete 20 fun circuitry projects, along the way developing skills to design and build their own structures. MSRP $49.99
Disclosure: I received product samples to facilitate this review. The opinions expressed herein are, as always, entirely my own.