With science and technology playing an ever-greater role in our lives each day, it's paramount that kids learn and grasp STEM (Science, Technology, Engineering and Math) concepts so that they'll be positioned for success as they move through their schooling and enter the workforce. Parents will therefore be thrilled to discover the Qbi Explorer Collection, an interactive puzzle designed especially for kids and available in two packs - one for preschoolers and another geared toward kids ages 5 and up.
Designed to harness children's enjoyment of puzzles, Qbi Explorer allows kids to create their own constructive learning experience where the adventure on which they embark will be different each time they play. At the same time, the sets teach STEM concepts in a way that encourage and enhance kids' creativity, spacial abilities, logic, and problem-solving skills. Utilizing a series of specially designed and beautifully colored magnetic pieces, kids build their own single or multi-level racetracks and then set the included car off on its own unique journey. Each cube has six different kinds of tracks, so kids learn that by moving the cubes into different places or even turning them over or around, an entirely new course emerges. The sets are thoughtfully designed, with the cubes being the perfect size for small hands, and the cars are easy for even the youngest of kids to manipulate. With over 100 different possible track combinations, there are endless opportunities for discovery, problem-solving and fun. The only limitation is your child's imagination!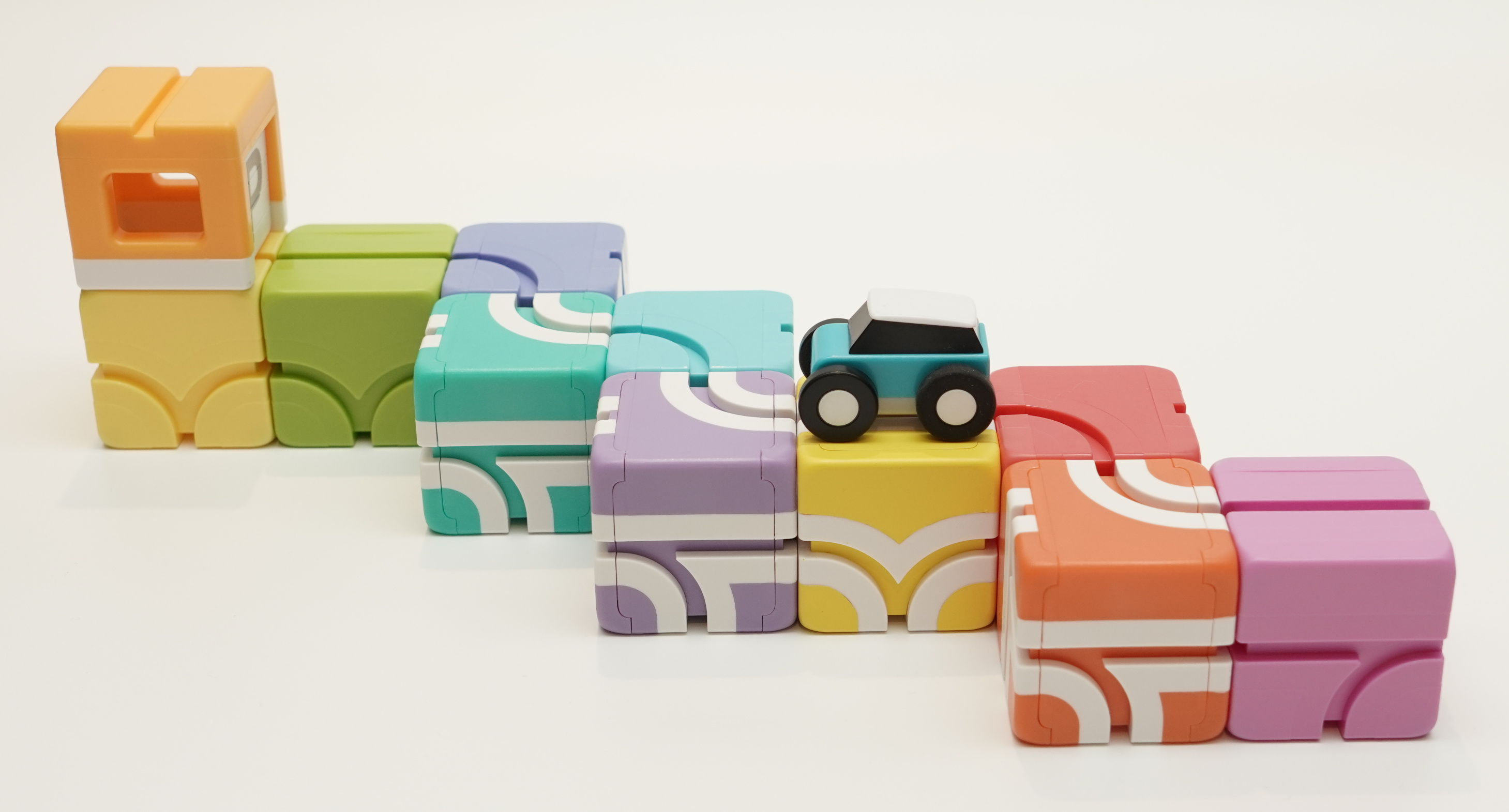 Kids can enjoy Qbi Explorer sets on their own or together with friends and family as part of a group activity, and because they appeal to such a wide range of ages, both older and younger siblings can get involved and truly enjoy playing together. The sets provide an engaging alternative to screen time, making use of spatial and tactile awareness rather than the monotony of looking at a screen.
Because kids are able to grasp different concepts depending on their age and the ways in which kids learn differently during the preschool years versus the elementary school years, Qbi designed two unique Explorer sets, each of which is specifically geared to a particular age group. The Preschool Pack, which is designed for kids ages 2-4, includes track construction blocks, pull-back trucks, a supermarket, fruit cards, and a basket. Preschoolers can put their fruit cards on the truck and deliver them to the supermarket, delighting as the card is "captured" within the market while also developing their dexterity and hand-eye coordination.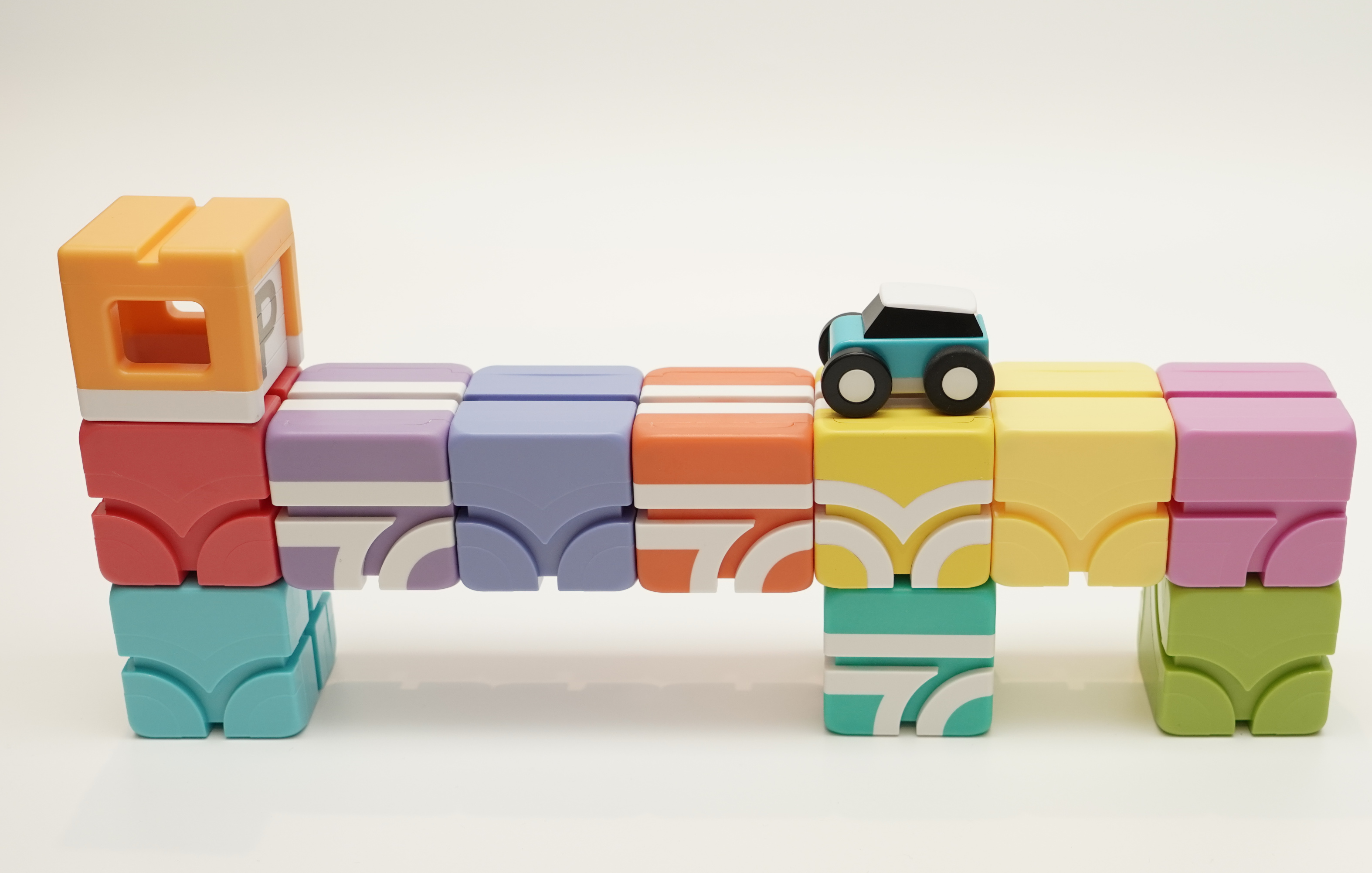 The Qbi Explorer Kids Pack includes track construction blocks that are lighter than those contained in the Preschool Pack, as well as slim blocks, a slope, a garage, and push-and-go cars. Kids can build their own racetrack with different terrain and landscapes, pushing the car to watch it race down the track, navigate a slope, engage in a cliff jump, or cross a bouncy bridge. Along the way, the set will foster kids' creativity, spatial abilities, and problem-solving skills. With both the Preschool Pack and the Kids Pack, the cubes are super easy to maneuver as they utilize magnets so that kids can easily pull them apart and place them in a different place or configuration.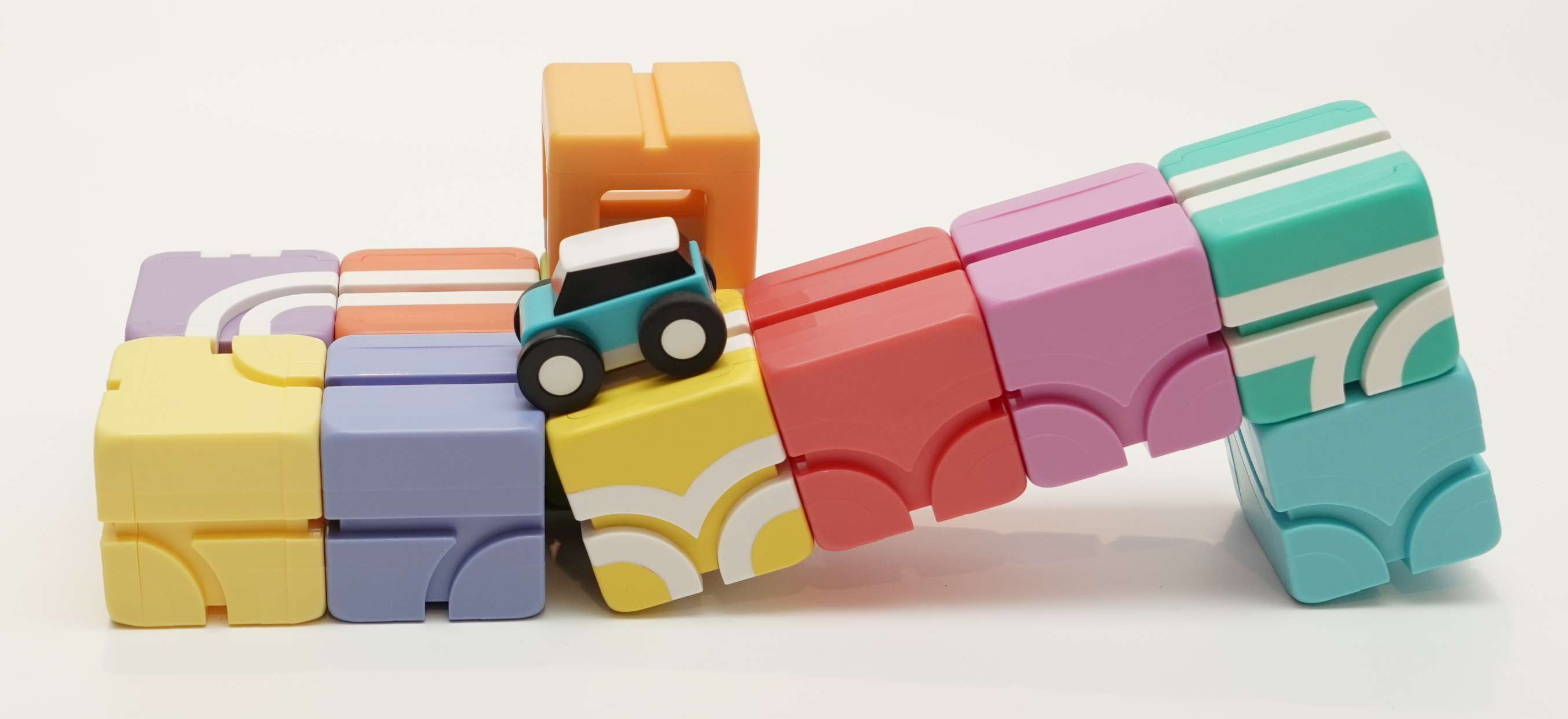 Qbi is currently engaged in a Kickstarter campaign, through which you can take advantage of Super Early Bird pricing on each of the kits. The Preschool Pack retails at $198 and the Kids Pack at $185, but if you buy either set via the Kickstarter campaign, you'll receive a Super Early Bird price of just $120 per set. For more information or to purchase a Qbi Explorer Preschool or Kids Pack, visit the Qbi website or their Kickstarter site.
Disclosure: This is a sponsored post for which I received compensation. The opinions expressed herein are, as always, entirely my own.