The only thing more precious than a newborn is said newborn's sleep, which can often be an all-too-scarce commodity. Indeed, both of my kids tended to put up quite a fuss at bedtime during their infant and toddler stages, and getting them to sleep through the night often proved challenging. Oh, how I wish I'd had TaoTronics' Sleep Sound Therapy White Noise Sound Machine back then, as it helps to both sooth fussy infants and offers invaluable assistance in establishing a healthy sleep schedule.
Combining the roles of both a sound machine and night light into one easy-to-use device, TaoTronics' Sleep Sound Therapy White Noise Sound Machine features 25 high fidelity natural sounds (including 10 nature sounds, 7 animal sounds, and 8 sleep sounds) that mimic the natural environment to calm anxious infants and help them sleep. At the same time, a reassuring soft night light emits a comforting glow that will come in quite handy during those late-night feedings and diaper changes without disturbing your baby's sleep.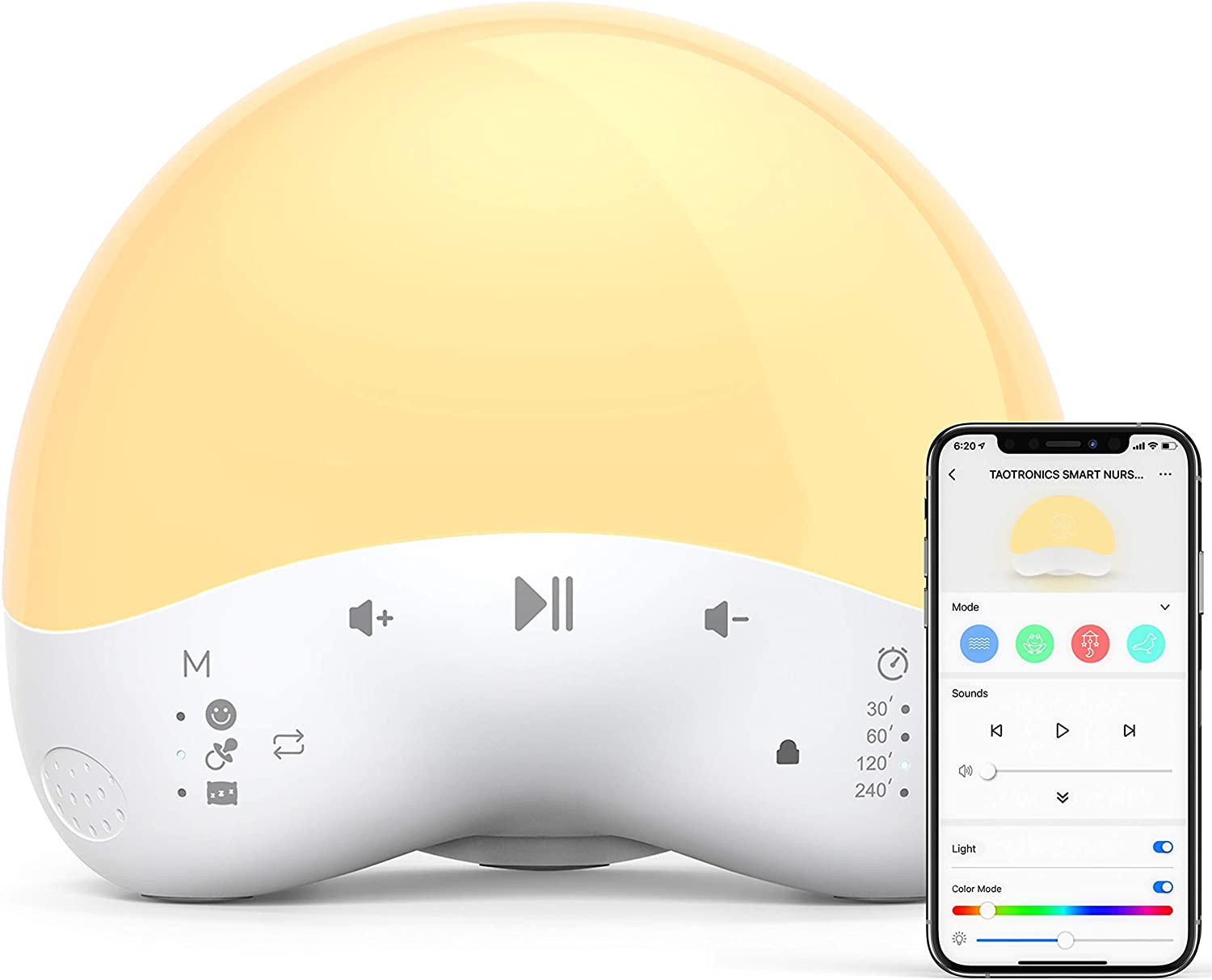 As an added bonus, the easy-to-use TaoTronics app allows you to control and customize the Sleep Sound Therapy White Noise Sound Machine's sound, volume, RGB light color, brightness, auto-off timer, sleep schedule feature and child lock function right from your phone, meaning you don't need to risk waking your child by entering his or her room to make adjustments. It even has smart voice control, which works with Google Home and Amazon Alexa to allow you to turn the light on and off and adjust the brightness with your voice from anywhere in your home. The TaoTronics app, which is available for Android 5.0 and higher and iOS 9.0 and higher, includes seven preset sound and light combos, but you can also create five of your own so that you can customize it specifically for your child's preference. You can even program it to use multiple light colors and sound modes in order to train your toddler on when it's time to sleep or wake up.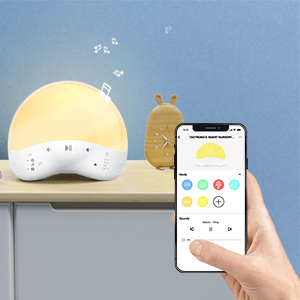 Particularly during these trying times, sleep is a pressing issue for every member of the family, so the ability to have a device like TaoTronics' Sleep Sound Therapy White Noise Sound Machine is truly a game changer. Establishing a healthy sleep schedule for your infant or toddler will not only promote their health, happiness and well-being but will also provide you with invaluable peace of mind and the ability to get some much-needed rest for yourself! For more information or to purchase the TaoTronics Sleep Sound Therapy White Noise Sound Machine, click here. DEAL ALERT! This super handy parenting hack typically retails for $69.99, but right now it's on sale for $33.99, so be sure to act quickly to grab this fantastic deal!

Disclosure: This is a sponsored post for which I received compensation. The opinions expressed herein are, as always, entirely my own.