The hardest part about finding the perfect gift for the kids on your list is narrowing the seemingly endless universe of toys, games, and other items from which to choose! Fret not, as we've done the research for you and curated a list of fabulous finds sure to please your favorite girls and boys this holiday season!
BEST GIFTS FOR KIDS: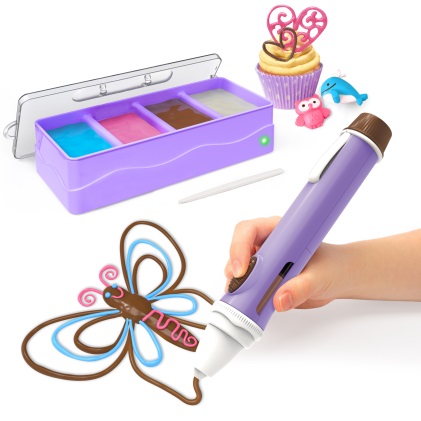 Chocolate Pen
They won't be able to use this one for their homework, but I have a feeling the Chocolate Pen will come in quite handy this holiday season! And yes, I said Chocolate Pen, as in a pen that draws in chocolate! At the touch of a button, kids can write words, draw one-of-a-kind designs, or use the 40 included molds to make rainbows, hearts, and other fun shapes, including bonus molds inspired by Blume Dolls. Aspiring chocolatiers can add their chocolatey touches to fruit, cookies, cupcakes, or anything else their sweet tooth desires. MSRP $29.99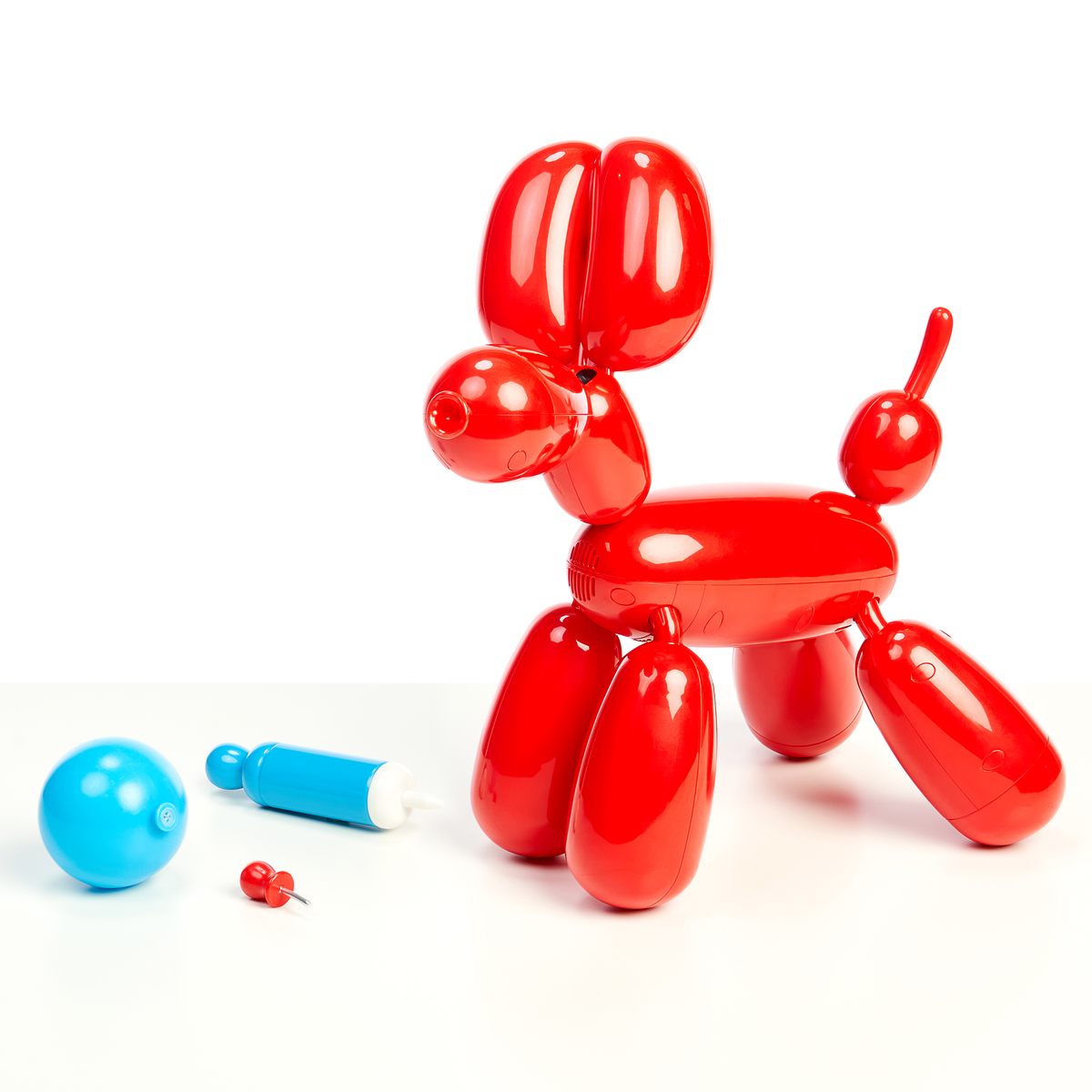 Squeakee the Balloon Dog
Much to my son's chagrin, we haven't given in to his frequent requests for a pandemic puppy, but I think he'll be quite pleased with this more apartment-friendly alternative! Squeakee is an interactive pet that's part robot dog, part balloon dog and 100% your kid's new best friend. Bursting with personality, Squeakee has more than 60 sounds and movements, barking, sitting and scooting just like a real dog. He even "pees" on the floor via a yellow light (hmm, wonder if they sell Squeakee wee wee pads). With multiple touch sensors, you can "pop" and "reinflate" Squeakee with his pin or pump, or take delight in his reaction to a belly rub. MSRP $59.99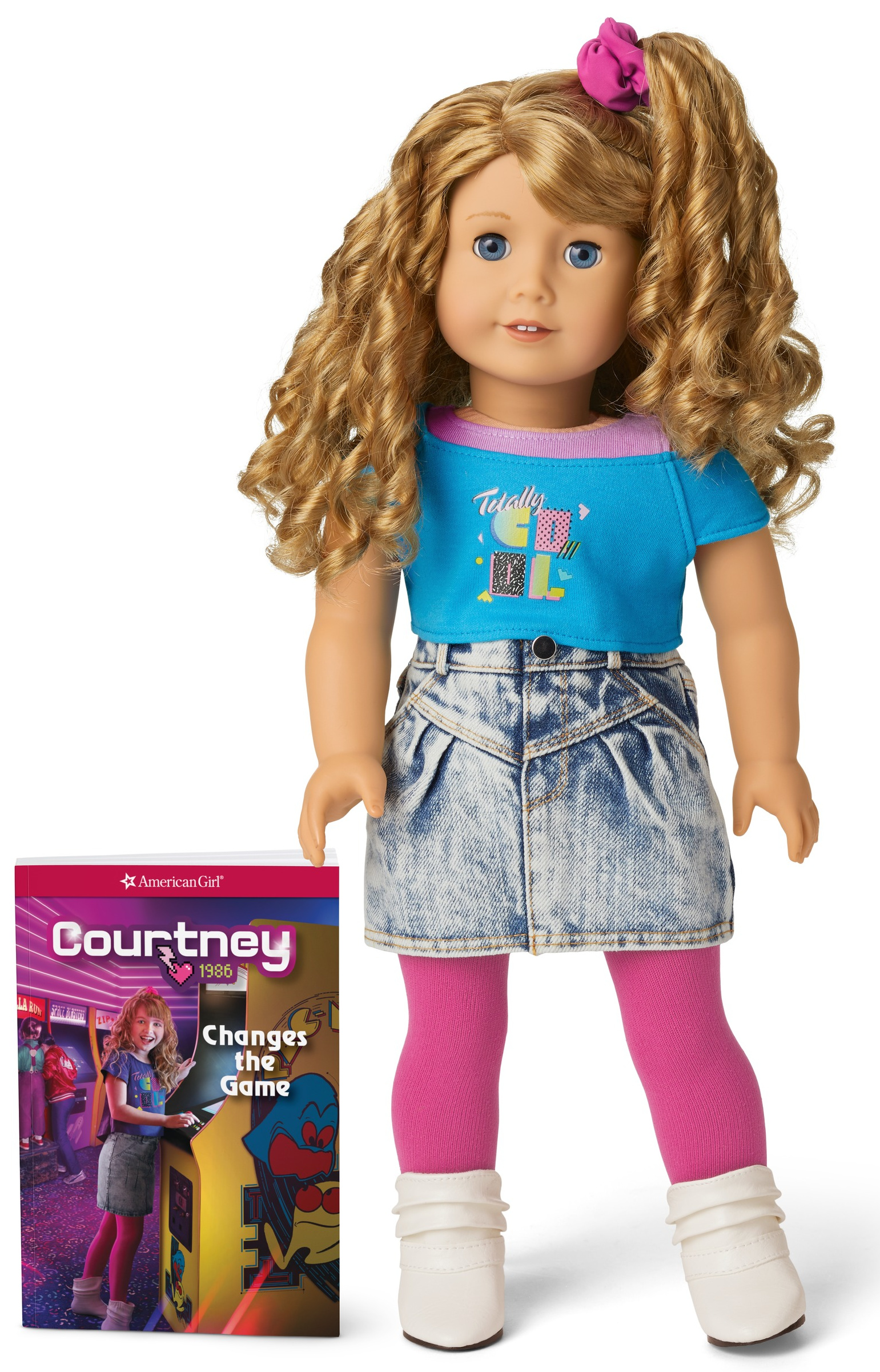 American Girl's Courtney Moore Doll
American Girl is totally tugging on my heartstrings with Courtney Moore! This totally 80s girl is growing up in California's San Fernando Valley loves watching music videos after school, renting movies on the weekends, and going to the mall every chance she gets. Courtney is dressed in a totally rad denim skirt, crop top, and pink tights, and her favorite place is Smiley's Arcade because she loves playing video games - it doesn't get more 80s than that! She even has a full line of 80s-themed accessories available for purchase, including a Pac-Man lunchbox set and a Care Bears sleeping bag. MSRP $110.00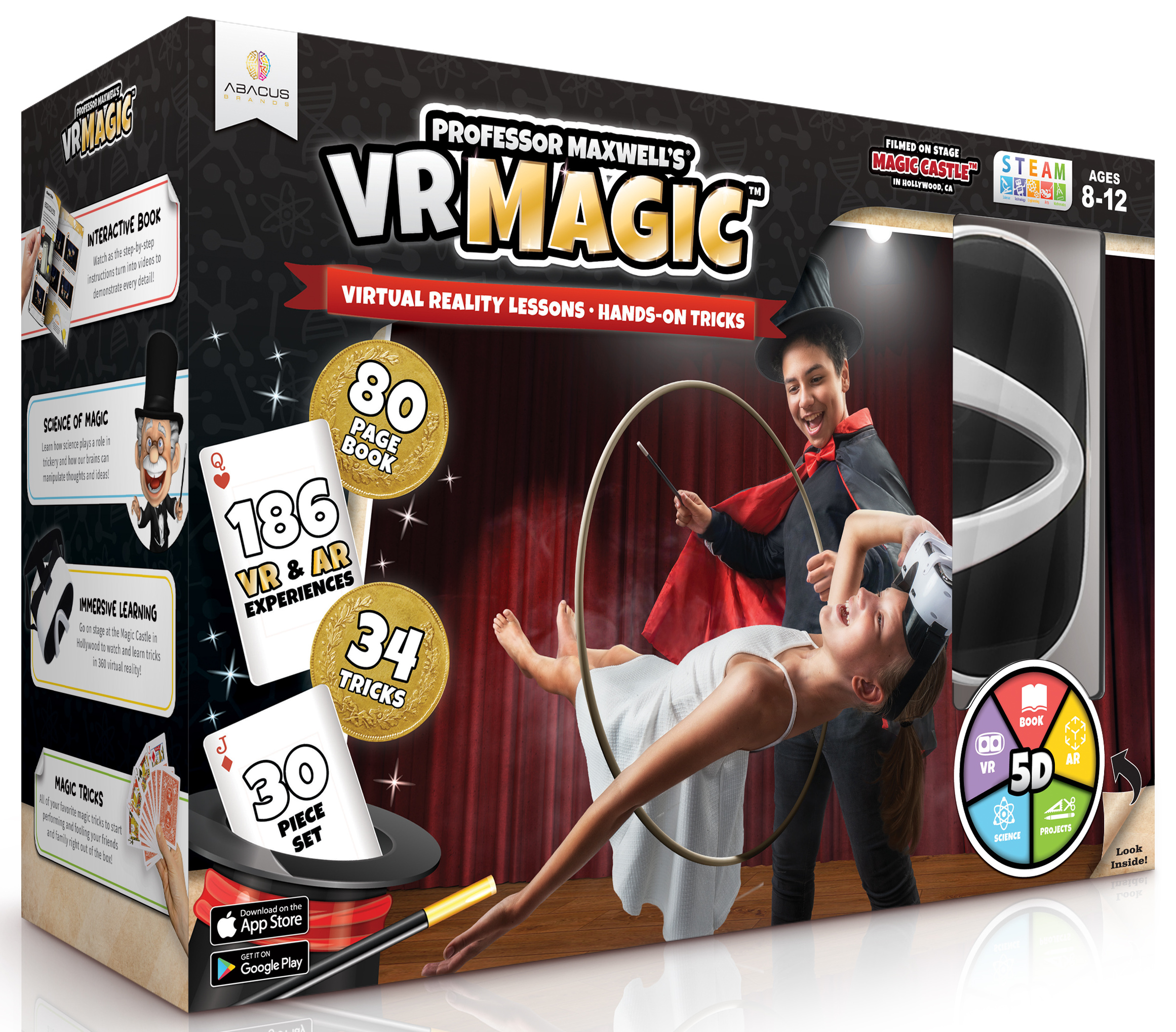 Professor Maxwell's VR Magic
My son is absolutely obsessed with magic tricks, so he's definitely going to flip over this magic kit, which lets kids experience magic in virtual and augmented reality. Aspiring magicians can witness popular illusions such as levitation, splitting a person in half, and even Houdini's Metamorphosis as if they were actually there. They'll also learn classic tricks as Professor Maxwell invites them into his VR theater to demonstrate, then teaches the trick as each step in the book turns into a video in augmented reality. The kit includes all the materials to practice and execute some of the greatest magic tricks. Voila! MSRP $49.99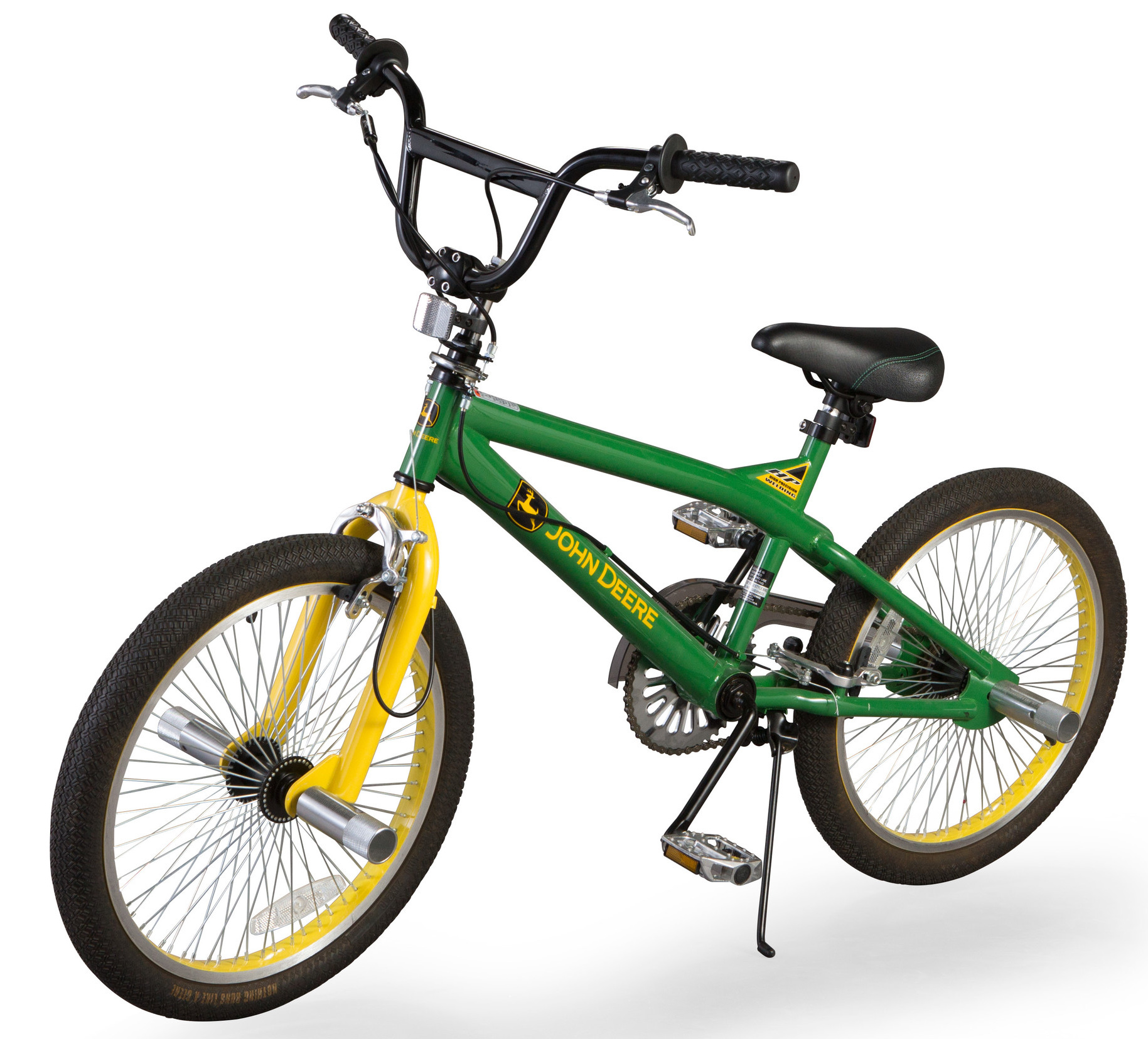 John Deere 20" Bike
Is there a more quintessentially awesome gift than a new bike? John Deere fans will love this freestyle bike featuring authentic graphics and classic colors. This bike doesn't just look great, it rides great too thanks to durable construction and a comfortable padded seat. Kids will love the precise control of the hand brakes and the fact that both front and rear wheels have stunt pegs. MSRP $189.99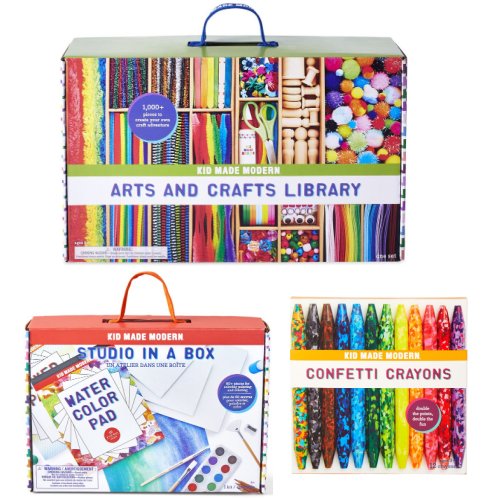 Kid Made Modern Best Selling Bundle
This time in quarantine has brought out the creative side in my kids and I am totally here for it. If you're looking for a way to encourage your kids' artistic sensibilities, look no further than this all-in-one bundle from Kid Made Modern. The kit includes three of the brand's most popular items, including the Arts & Crafts Library (with over 1,000 pieces to provide hours of open-ended crafting fun), the Studio in a Box (which has everything you need for sketching, painting and coloring), and a pack of super cute Confetti Crayons. I love that the kits are self-contained in their own carrying cases so they're easy to store and a cinch to move from room to room. MSRP $89.97 for the trio.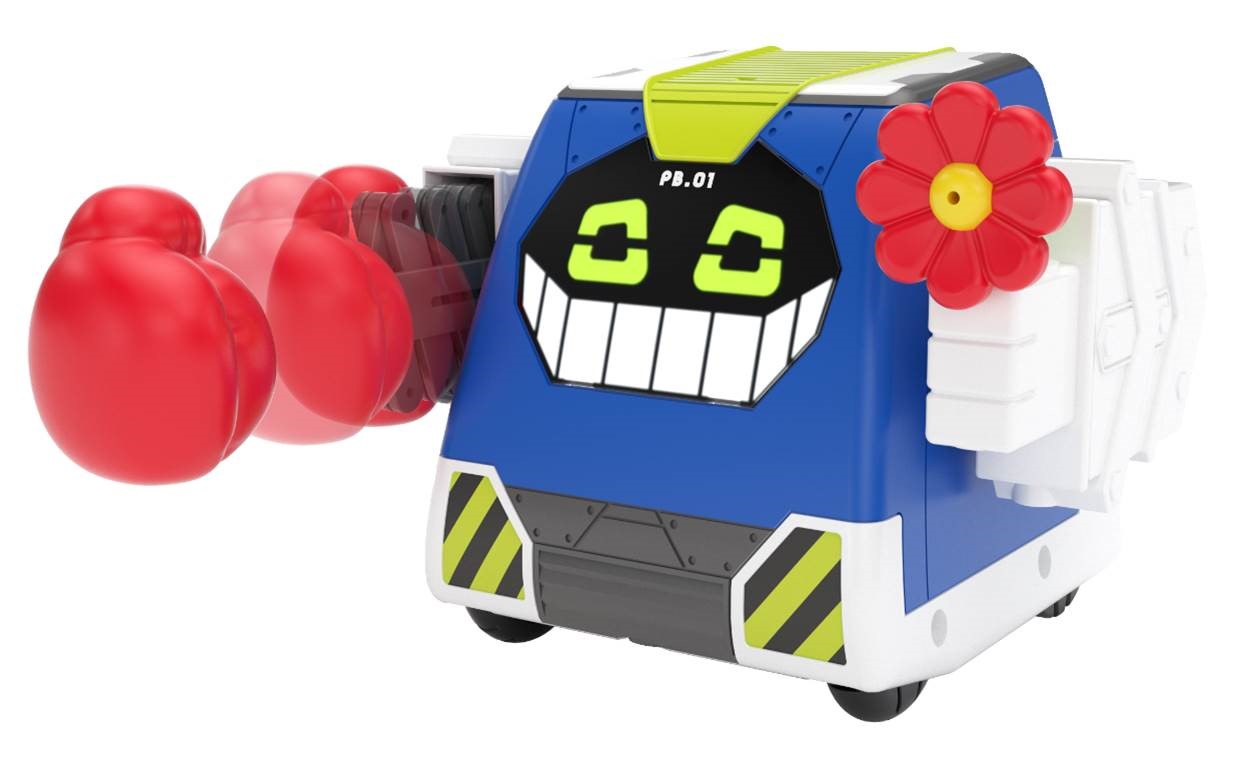 Really RAD Robots Prank Bro
Prank Bro is the newest electronic offering from Really RAD Robots, the only robotic brand that combines cheeky attitude, high interactivity and low complexity, making it the perfect robotic friend for any child. Prank Bro brings to life all the classic pranks kids know and love into one ultimate pranking robot. Packed with attitude and programmed with personality, Prank Bro squirts real water with an interchangeable flower and water blaster, fist punches without warning and more – all within your control. MSRP $54.99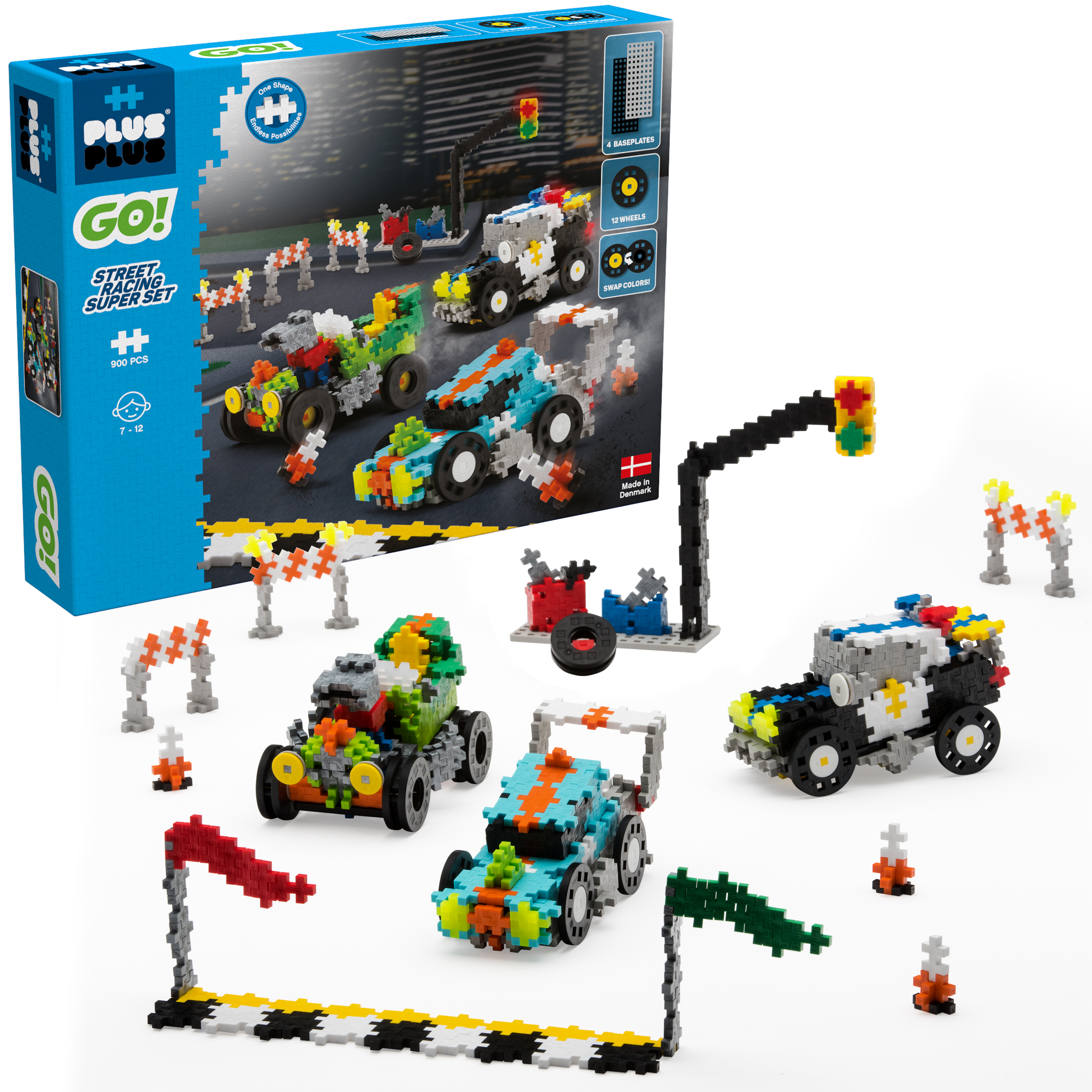 Plus-Plus GO! Street Racing Superset
Kids can use their imagination to customize their own ride with this new 900-piece set that includes a dozen different colors, 12 wheels, and 4 base plates, along with instructions to create 3 cars and accessories. It's a great way to provide kids with an opportunity to get off their screens and engage in exploratory play while fostering fine motor skills, logic, creativity, and imagination. MSRP $49.99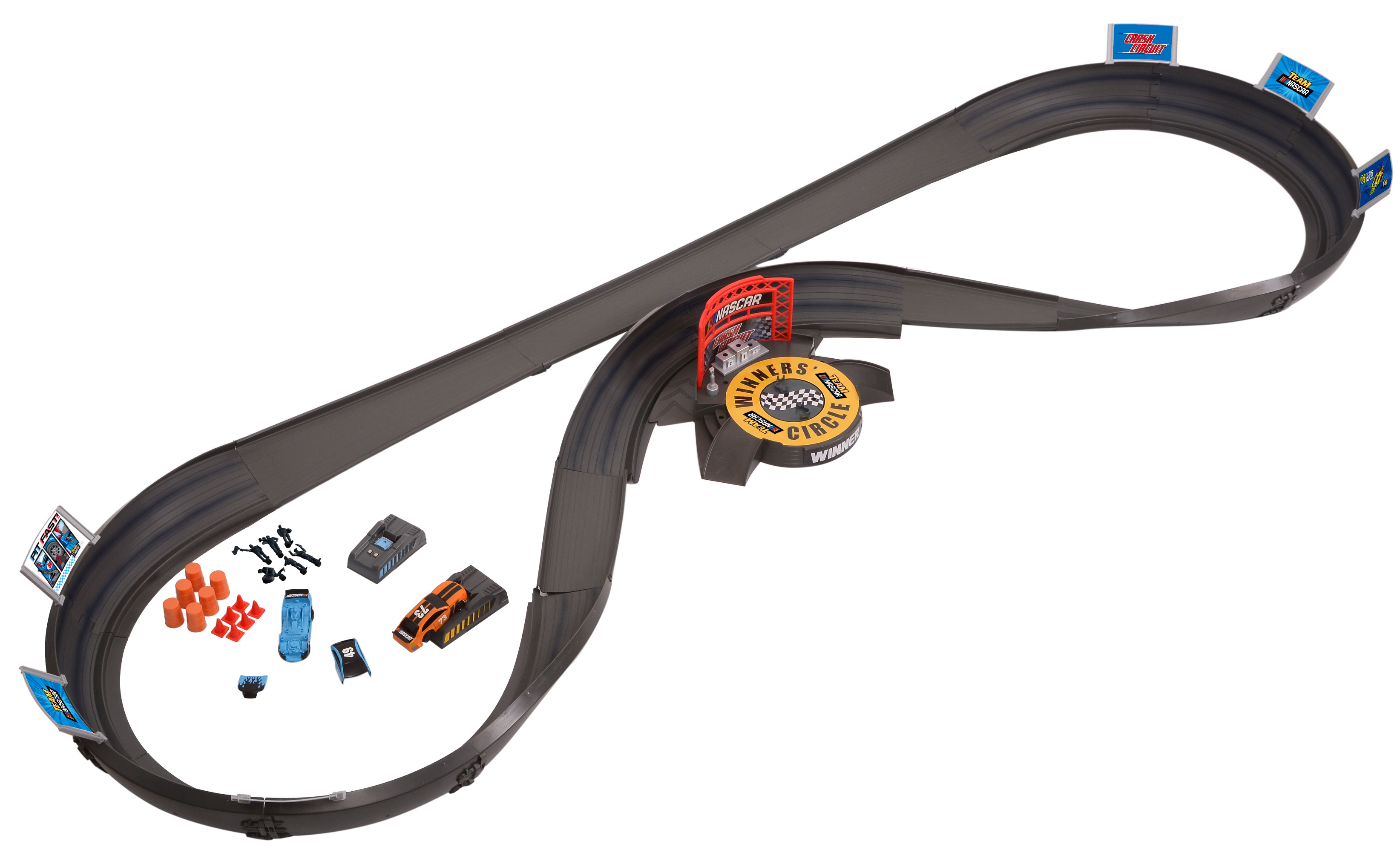 NASCAR Crash Circuit Road Course with Winner's Circle
This cool new race set brings the excitement of NASCAR home with its one-of-a-kind "Roval" track and cars that break apart upon impact. Players race around steep turns at super fast speeds and pass their competition or risk getting wrecked. The set comes with two motorized race cars, two flash chargers, pit crew figurines, and a Winner's Circle that actually spins. MSRP $49.99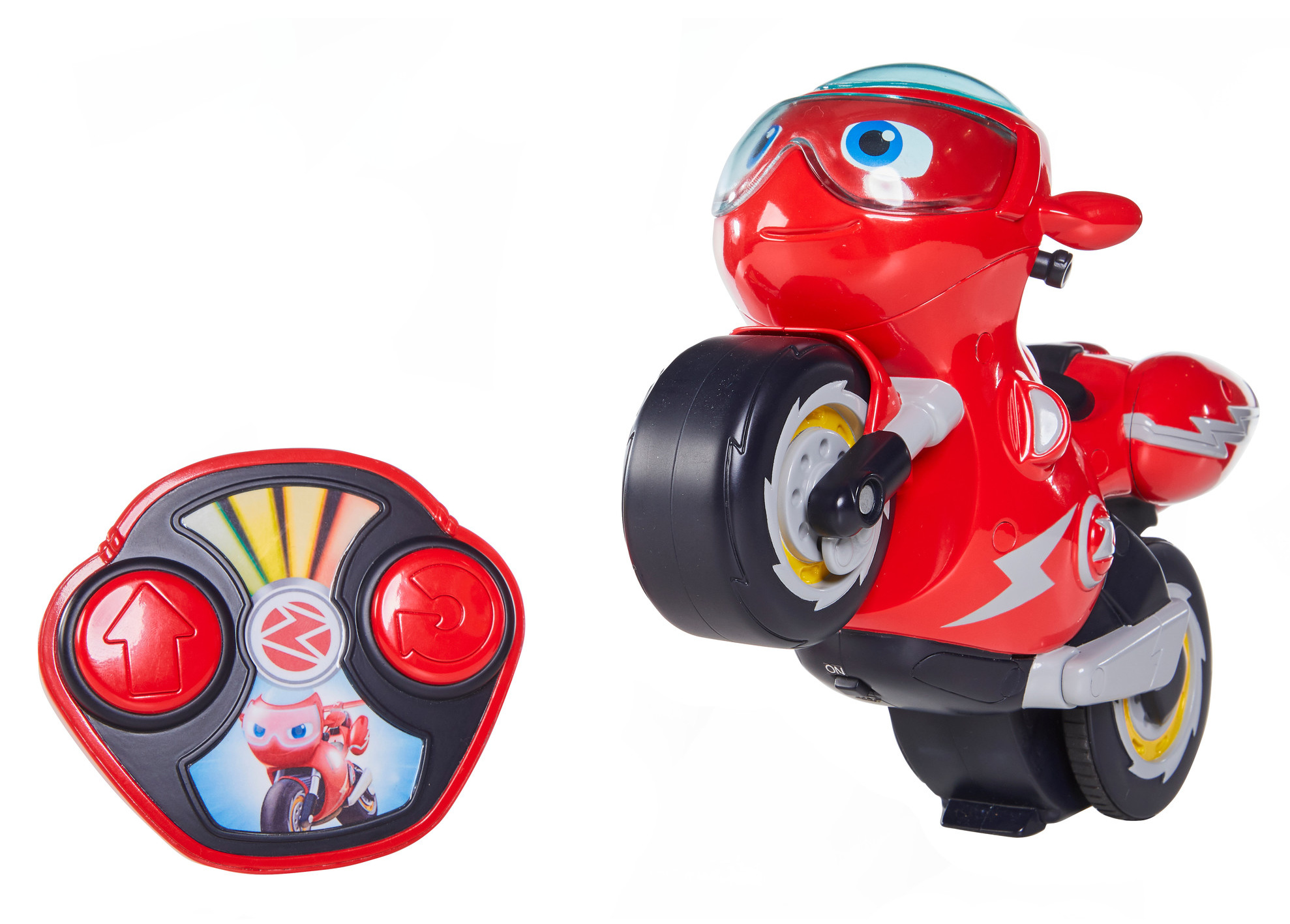 Remote Control Turbo Tricky Ricky
Kids age 3 and up can get their zoom on with this super fun remote control vehicle. Watch as Ricky performs daring tricks with the press of a button on the remote control, including real wheelies and 360 degree stunt spins. MSRP $29.99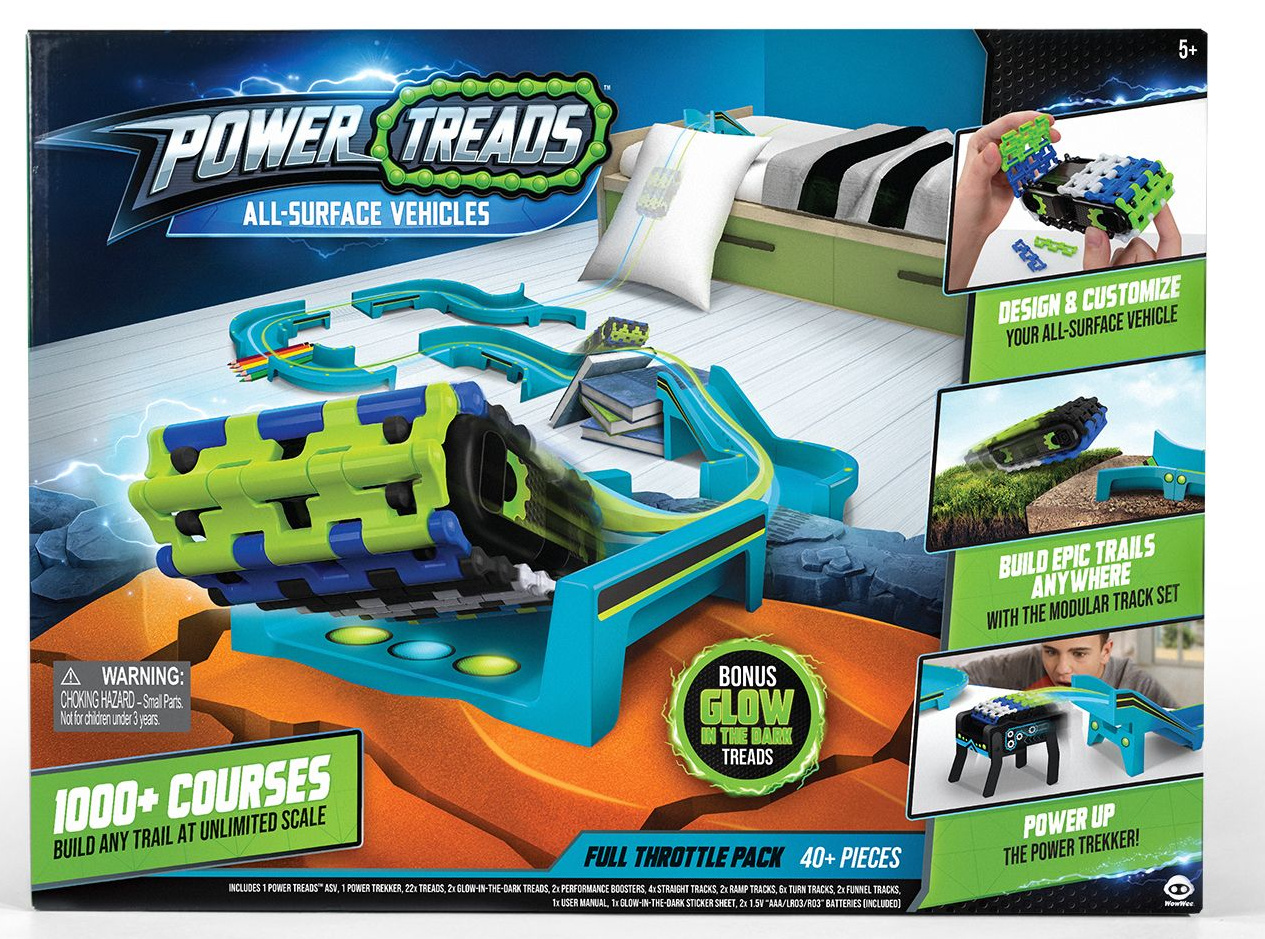 Power Treads All-Surface Vehicles
Racing enthusiasts will love these all-surface vehicles that flip, rip and roam all over your home. Kids can build their own Power Tread and then create a custome course using the modular track set. Track pieces are interchangeable and can be placed closer together for more control or expanded to design more challenging routes. You can even use objects around your house to create obstacles and perform cool stunts. MSRP $24.99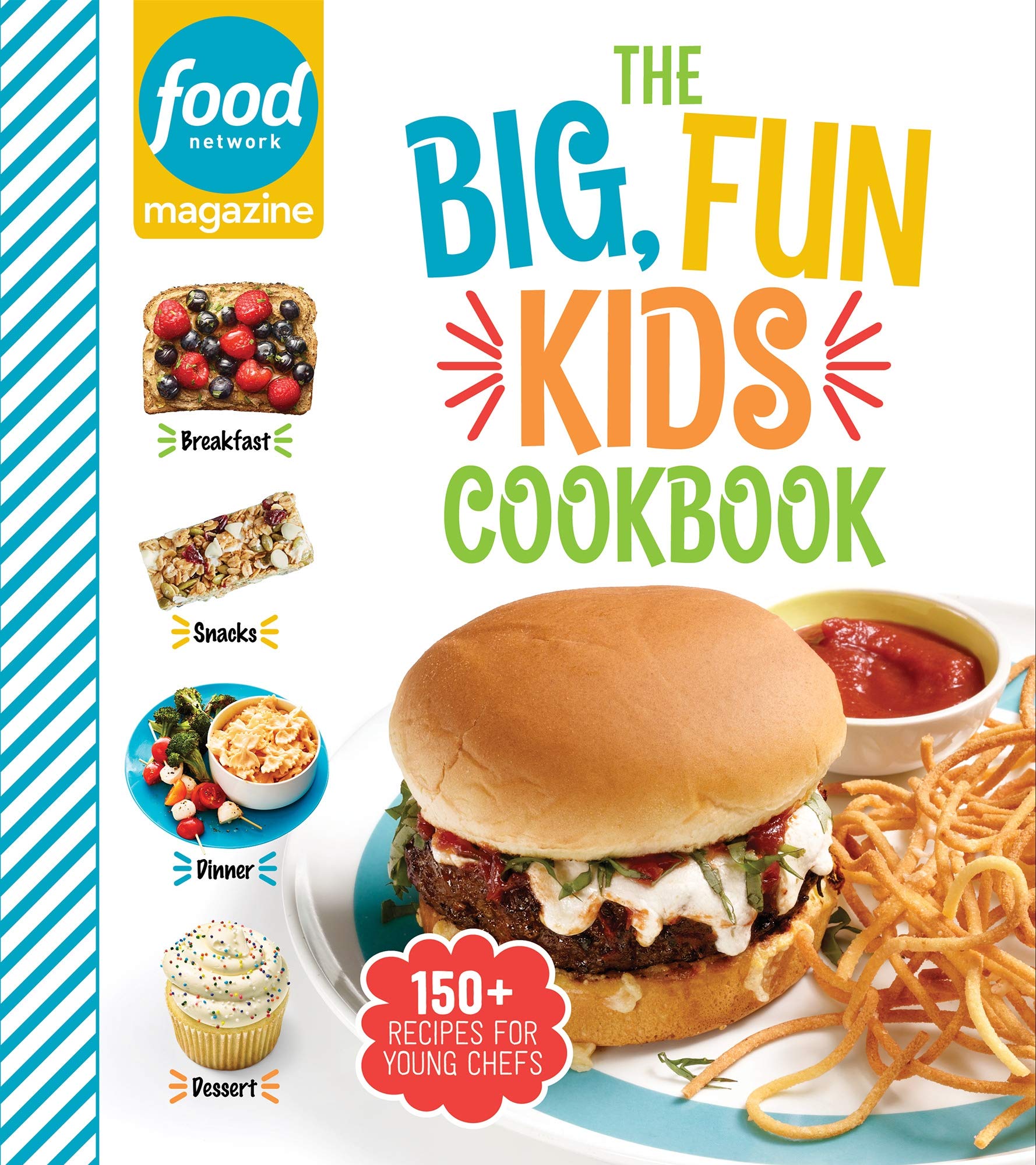 The Big Fun Kids Cookbook from Food Network Magazine
Aspiring young chefs will love this ultimate kids cookbook from America's #1 food magazine. With more than 150 fun, easy recipes for young cooks, plus bonus games and food trivia, it's sure to give young food lovers everything they need to succeed in the kitchen. Each recipe is totally foolproof and easy to follow, with color photos and tips to help beginners get excited about cooking.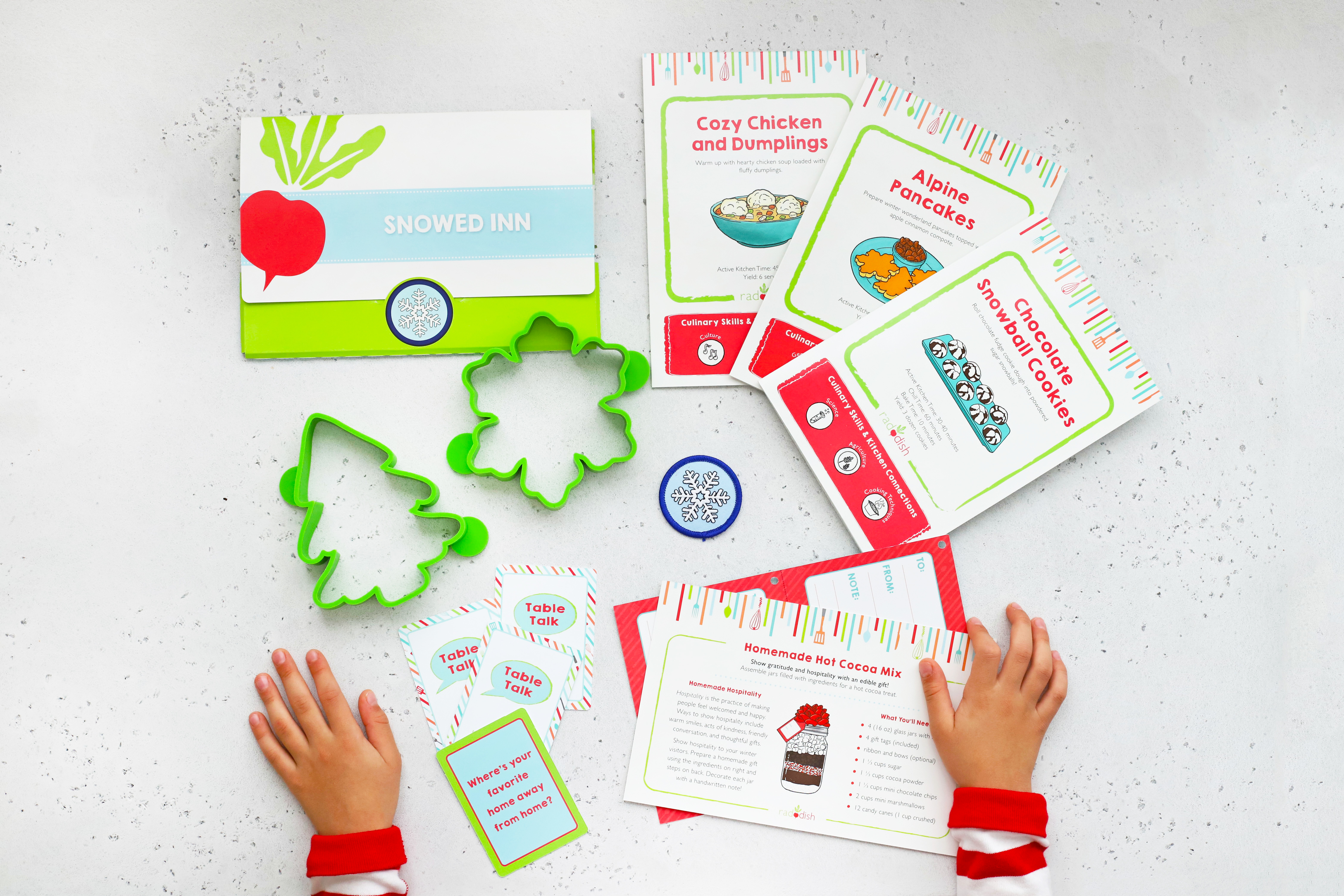 Raddish Kids
All this time at home has served to further my kids' interest in cooking, and I'm all for anything that keeps them involved in the process of exploring new foods and helping me get dinner on the table! Raddish Kids' award-winning subscription kits are a great way to encourage your child's culinary prowess and get them cooking, celebrating the season and/or holidays, exploring the world with their taste buds, and learning STEAM through cooking. Each kit includes three in-depth illustrated recipe guides, a kid-sized cooking tool, a fun hands-on activity, a themed apron patch, and an online lesson plan. MSRP $20.00 - $24.00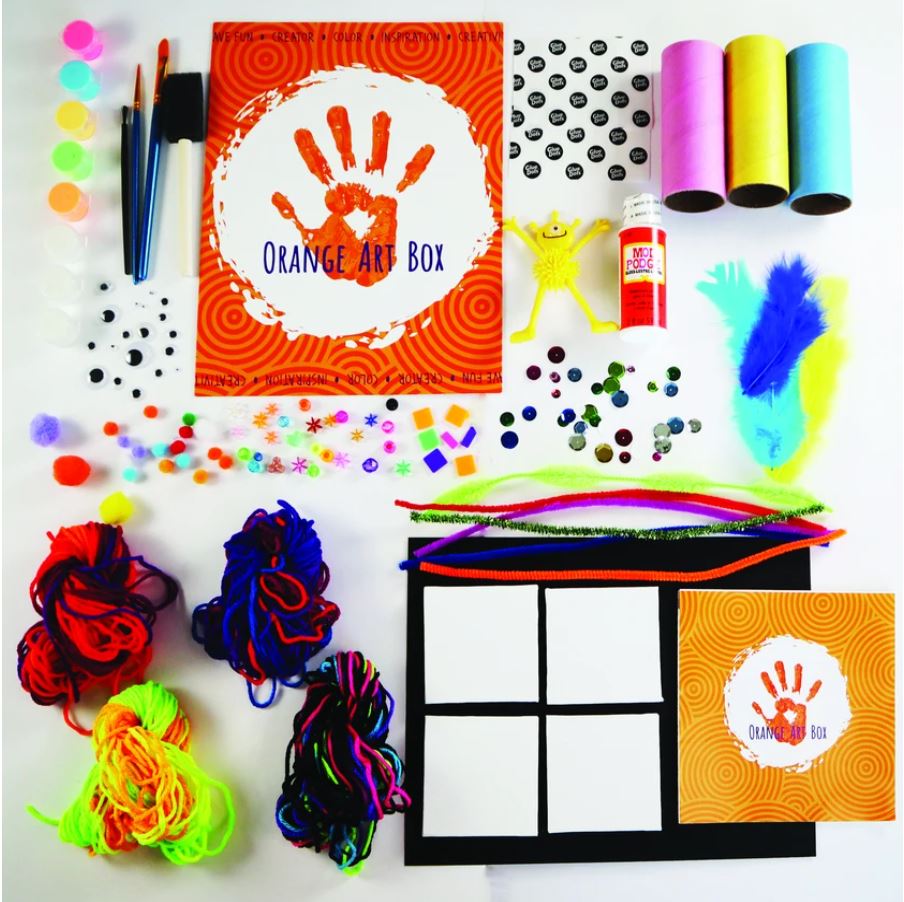 Orange Art Box
I've grown quite fond of subscription kits that are completely self-contained and include everything my kids need to bring the project to life, so I was thrilled to discover Orange Art Box. This monthly subscription box comes with everything kids ages 5-10 need to create a seasonal craft project. MSRP $29.95 - $38.95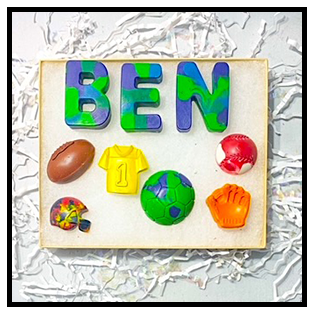 Cre8ive Crayonz Custom Crayons
Kids love finding anything with their name on it, so they'll definitely flip for these customizable crayon sets, which are almost too cute to use. Founded by local mom Susan Goldman and her 5-year-old daughter in response to the current pandemic, Cre8ive Crayonz transforms old, broken crayons into beautiful themed crayon sets that can be customized in any way you'd like. All sets are non-toxic and encourage both coloring and imaginative play. MSRP $14.00 - $40.00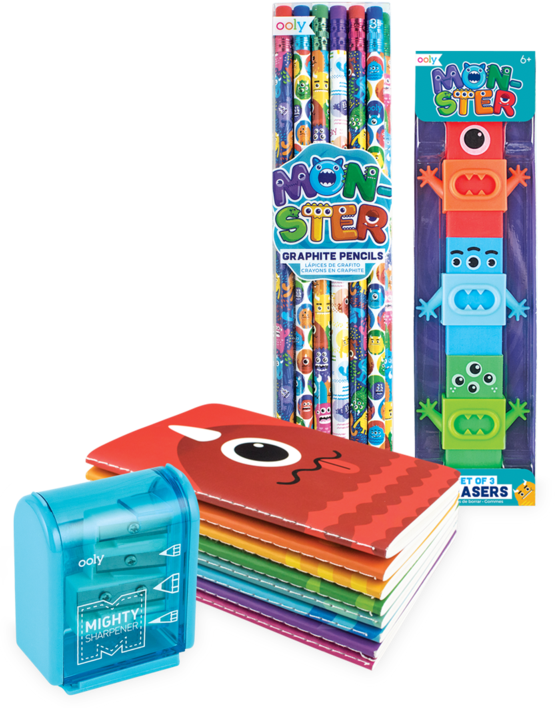 Ooly Monster Pals Happy Pack
I've been trying to make the remote learning process as enjoyable as possible for my kids, and Ooly's fun school and art supplies have been a huge help in this regard. My son is particularly fond of this super silly monster set that contains plenty of pencils and notebooks to get my little monster practicing his writing. MSRP $23.99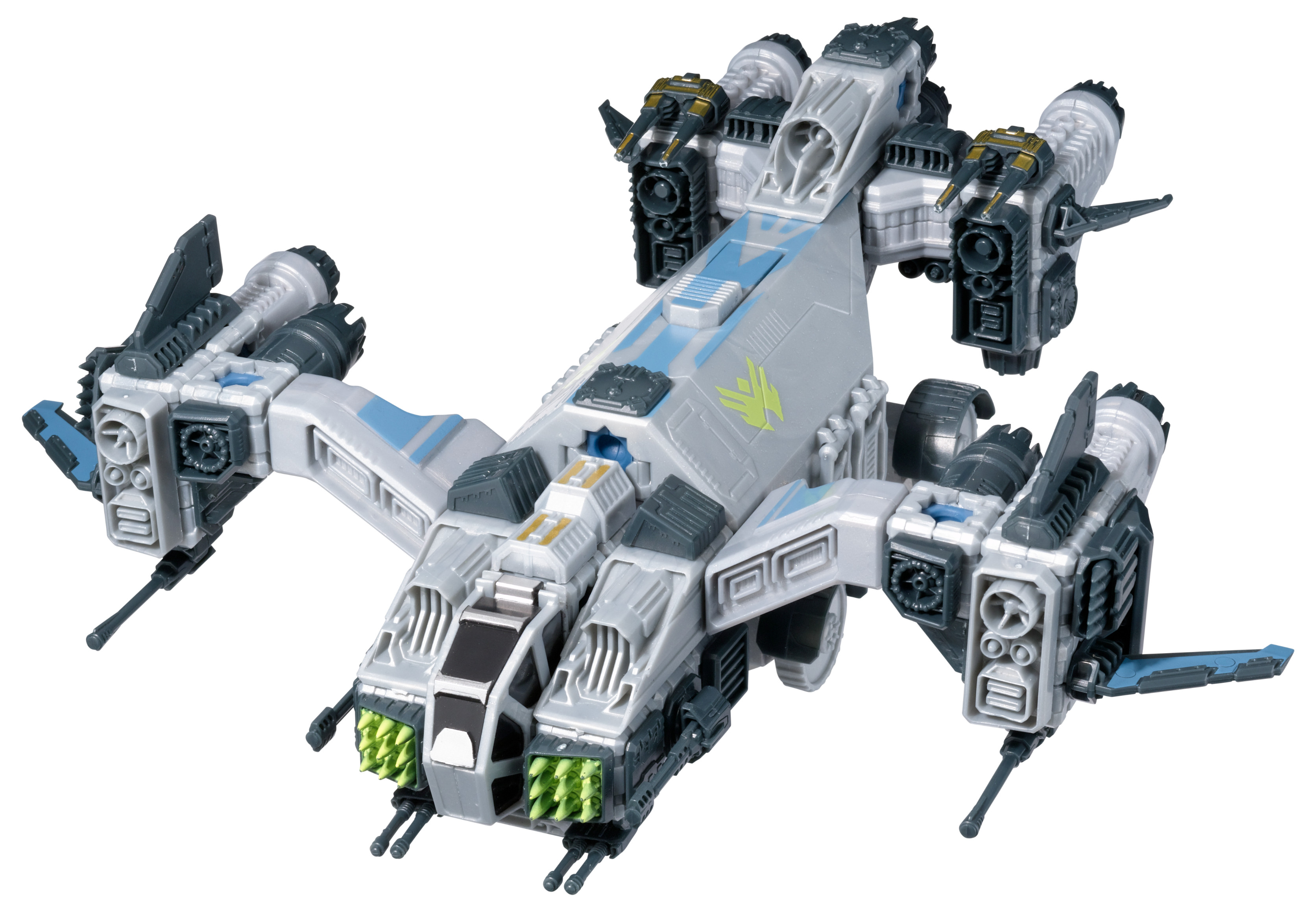 Snap Ships Gladius
Snap Ships is a versatile building system that allows kids to create multiple crafts with action play, and all sets and pieces are interchangeable, so kids can build whatever and however they want. They'll get to build to battle with Snap Ships' largest and most heavily armed design, the Gladius AC-75 Drop Ship. Gladius features a missile rack for high explosive ground attack, a pulse laser for heavy assault, and a heavy-life engine. Featuring 124 interchangeable pieces and mysterious UJU tech, Gladius is sure to provide kids with hours of action-packed fun. MSRP $39.99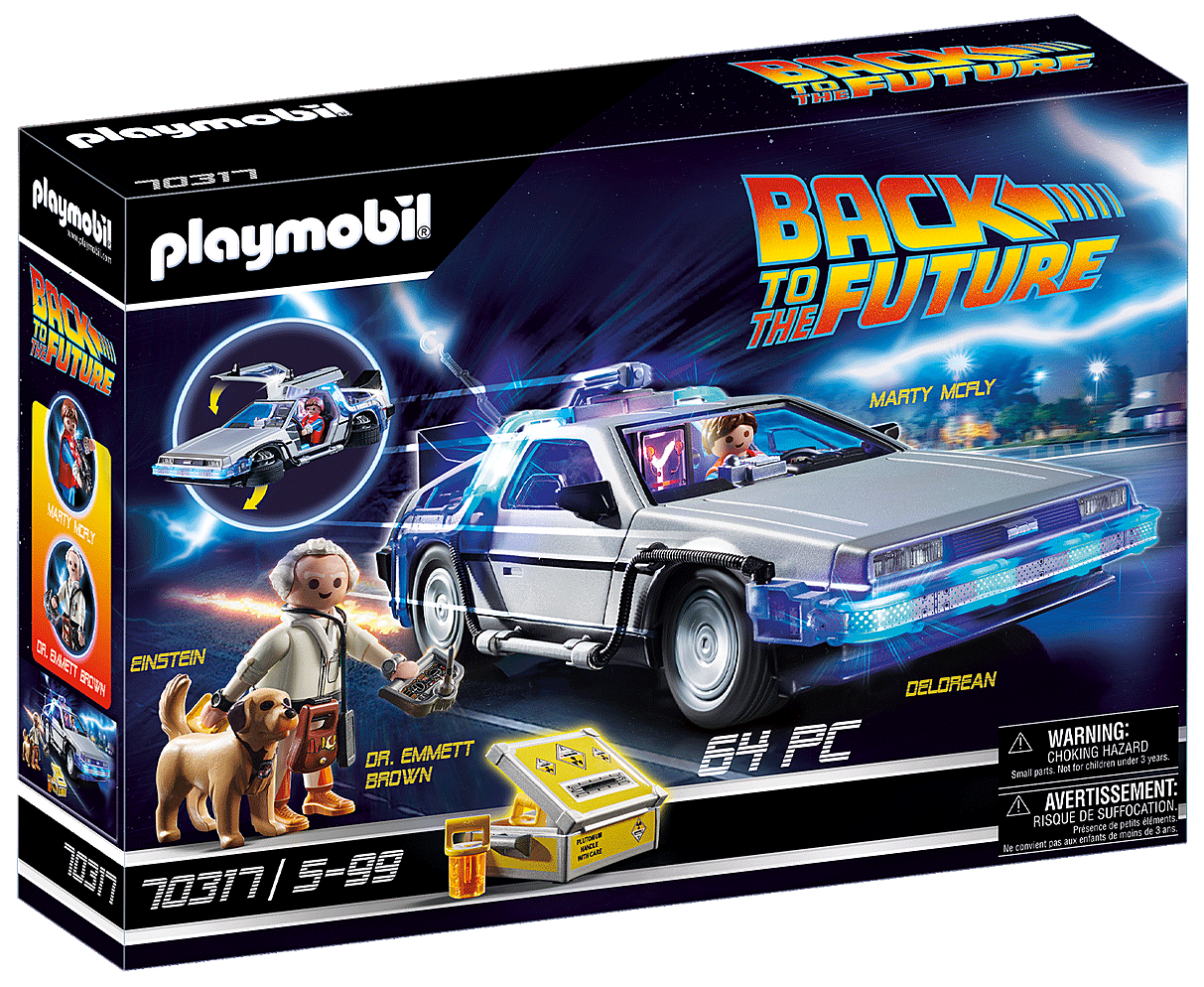 Playmobil Back to the Future DeLorean
Kids (and their nostalgic parents) can climb in and travel through time with Marty McFly in the DeLorean and experience his fantastic adventures, firsthand via this fun building set. Based on the 1980s cult film trilogy, Back to the Future, this set includes Marty McFly and Dr. Emmett Brown in their 1985 outfits and Einstein the dog, as well as the legendary DeLorean DMC-12, equipped with a plutonium tank, flux capacitor, and dashboard time travel indicator. To switch to flight mode, all four wheels can be folded by 90 degrees. MSRP $49.99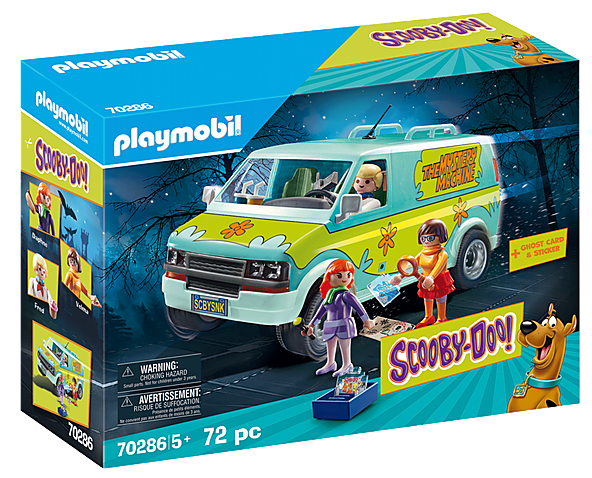 Playmobil Scooby-Doo! Mystery Machine
Everything old is new again with this psychedelic vehicle building set that always has everything you need for a ghost-hunting adventure. Open the van's rear doors to reveal an illuminated monitor, where you can insert your ghost cards to learn more about the mystery. There's also a spyglass, a secret map that reveals the exact place you need to go, and Scooby Snacks! MSRP $49.99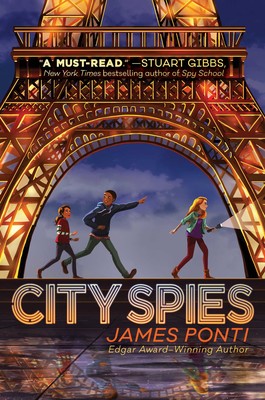 City Spies
In this thrilling new series, bestselling author James Ponti brings together five kids from all over the world and transforms them into real-life spies. When they're not attending the local boarding school, they're honing their unique skills, such as sleight of hand, breaking and entering, observation, and explosives. All of these allow them to go places in the world of espionage where adults can't. It's the perfect choice for fans of Spy School and Mrs. Smith's Spy School for Girls. MSRP $17.99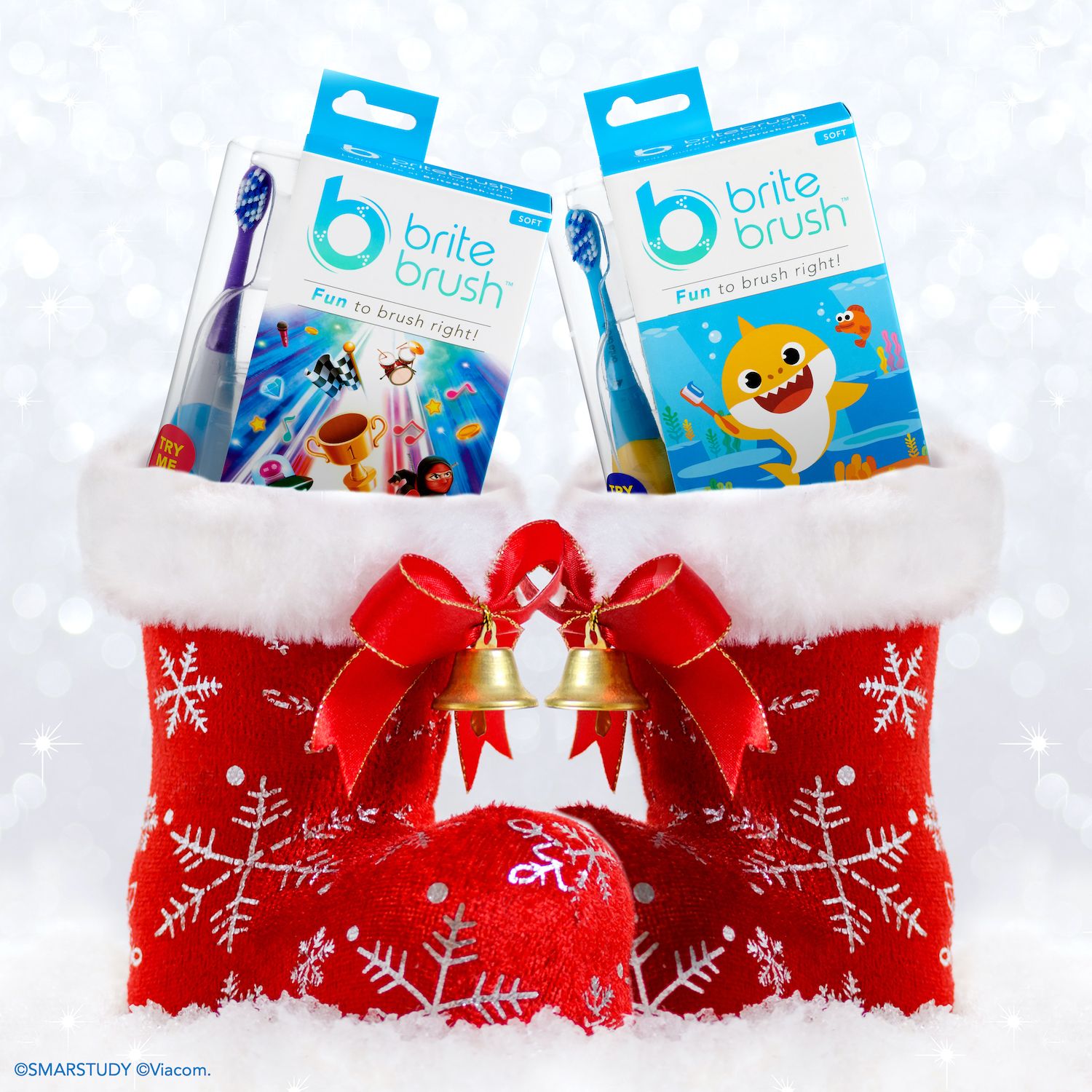 BriteBrush
I'm all in favor of anything that makes my kids' dental hygiene routine not only effective but also supremely fun, so this year's stockings will definitely contain BriteBrush's GameBrush and Baby Shark smart toothbrushes. With live feedback, smart brushing sensors, side change recognition, and a parent check light that lets you know if your child brushed correctly, BriteBrush encourages proper brushing technique with the added bonus of songs, games, and a super fun design. MSRP $19.99
Disclosure: I received product samples to facilitate this review. The opinions expressed herein are, as always, entirely my own.